Irreplaceable Rose still beating cancer, 'full recovery' expected
Updated: September 10, 2013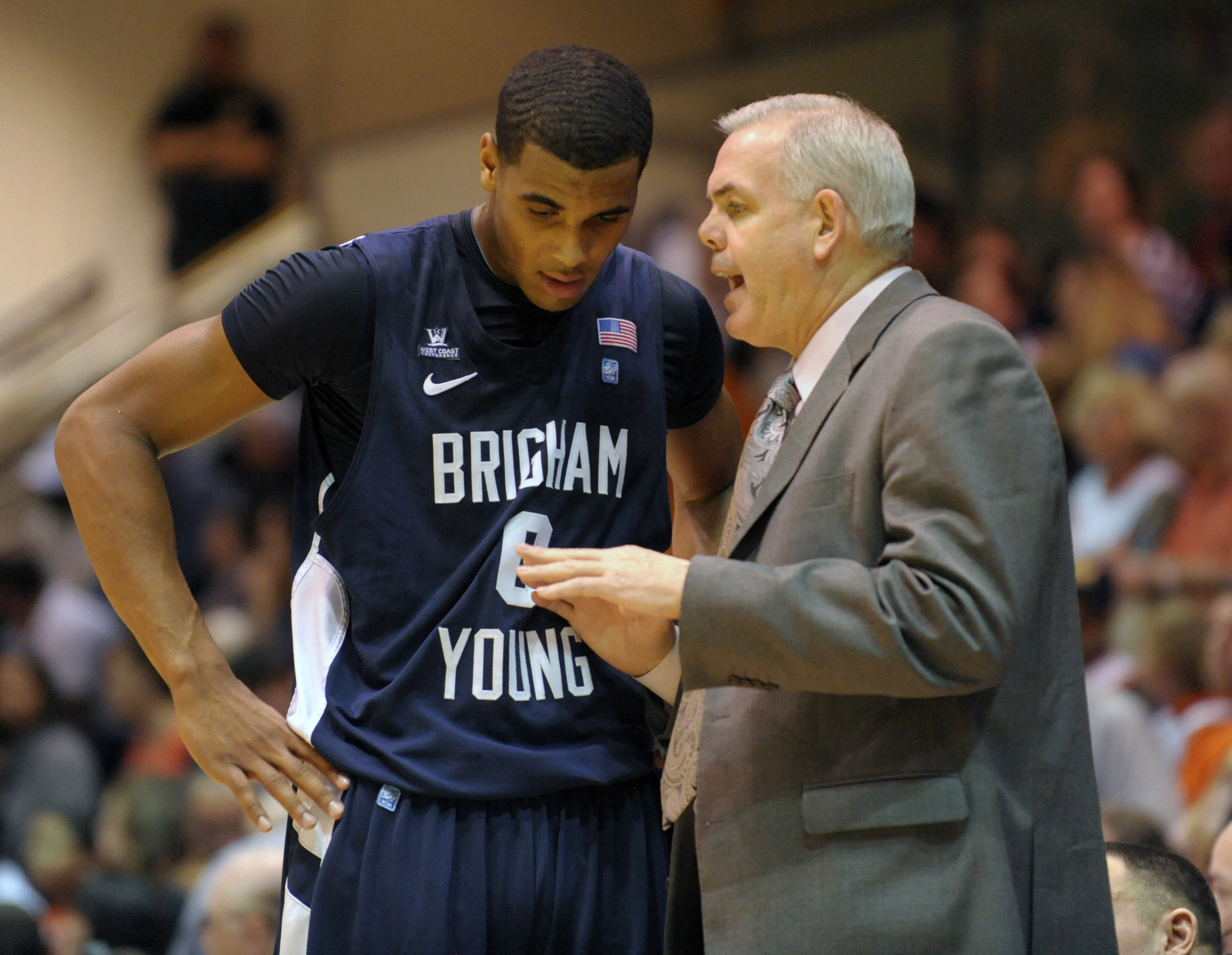 Dave Rose underwent cancer surgery on Monday — a scary moment for a great coach and even better human being.
I first read the news on Twitter, about 20 minutes after the announcement became public. My stomach dropped immediately.
BYU head coach Dave Rose had undergone surgery on Monday to remove "cancerous spots" that were discovered during a recent routine screening. More than four years after his initial cancer scare, the cancer had come back in some form. Terrifying, terrifying stuff.
Fortunately, these "spots" (what exactly they were or where they were located remains vague at this point) were operable and the surgery to remove them seems to have been successful. "The surgery went well," said Dr. Courtney Scaife, Rose's surgeon at the world-renowned Huntsman Cancer Institute. "I expect him to make a full recovery." He is considered on track to be ready for the Cougars' first official practice on October 7.
This is when I finally breathed a sigh of relief.
Let's be clear about something up front: cancer is the worst. It's just flat-out terrible. And like I mentioned, it's absolutely terrifying. No one ever wants to see anyone they love or admire or maybe even just don't entirely loathe get that diagnosis.
That's why the news about Rose's surgery hit me so hard at first. I admire Dave Rose more than almost anyone on the planet. I think he's a phenomenal coach who has essentially done the basketball equivalent of turning water into wine at BYU. He consistently gets the most out of his players' talent, which is helpful because he can recruit just about any other coach in the country under the table.
Put simply, Rose is one of the best — and by extension, most underrated — coaches working in college hoops today.
But as much as I admire his basketball prowess, I think I admire Rose for who he is off the court even more — a truly decent man who loves his family, genuinely cares about his players, and does an untold amount of good for his community. I respect the way he runs his program, the example he sets for the young men under his stewardship, and the way he treats every single person he comes in contact with — except for perhaps an errant WCC referee or two (or ten), but they totally asked for it.
BYU basketball isn't what it is today without Dave Rose. There is no Jimmer-mania. There are no nationally ranked recruiting classes. There are no deep tourney runs or memorable moments. Without Rose, the Cougars are probably just another also-ran mid-major program, toiling away in relative obscurity — which is why it's so scary (basketball-wise) when even the slightest potential to lose him floats ominously into the picture.
Look, Rose's health is obviously the most important thing here. He needs to be healthy and alive for his wife, his three children and his seven grandchildren, first and foremost. That's more important than any impact he'll ever have on any basketball game that Brigham Young University ever plays.
But beyond that, for us fans, he is the single most irreplaceable element of a team we love dearly. He's one of us. He's turned down lucrative offers at big-time programs to stay in little old Provo and make far less money. He's worked hard to build a thriving program despite the most difficult recruiting conditions in the country. He's already given us dozens of amazing memories and has laid the groundwork for even more in the near future.
He's our coach — and if I have it my way, he'll be our coach for a long, long time.
So thank goodness for modern medicine and routine screenings. Thank goodness for Dr. Courtney Scaife and his fellow geniuses at the Huntsman Cancer Institute. And most of all, thank goodness for David Jack Rose — a great basketball mind and even greater human being.
Feel better soon, coach. We're all pulling for you.