Nick Kurtz: 'Brigham Young is my home' despite USC offer
Updated: September 14, 2013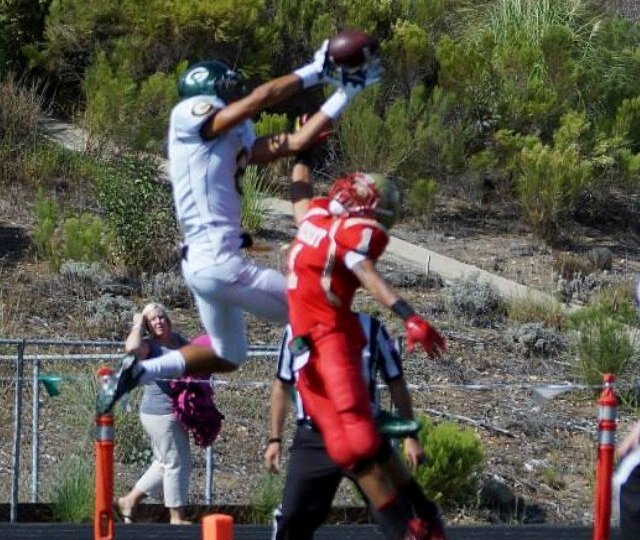 The four-star receiver remains solid to BYU despite the courting of the Pac-12's most storied program.
A day after his latest offer from USC, Nick Kurtz was steady in his pledge to BYU.  "I was in love with the program months before I even visited," Kurtz told Loyal Cougars on Friday night.
"I'm honored to be able to say that schools like USC and Oregon have offered me a scholarship, but Brigham Young is my home."
USC was in contact with Kurtz over the last few months. "I visited unofficially earlier and was very impressed, but nothing came of it," Kurtz said. It was after his performance in Grossmont's 65-14 season-opening blowout over the College of the Desert, in which Kurtz pulled down 5 catches for 87 yards and 3 touchdowns, the Trojans decided to make him an official offer.
But Kurtz looks forward to playing at BYU. "It's not all about the name and prestige of the school to me. It's about where I believe I fit in the most and will see myself succeeding both on and off the field."
Since committing to BYU one month ago, Kurtz says he has consistent contact with BYU coaches, but his recruitment has otherwise slowed down. "It's nice to finally have some peace and to be able to focus on school and football knowing my decision has been made," Kurtz said. "I kind of figured that if I had success this season that the bigger schools would come in with offers, but again, I already have a home."
It was his visit to Provo that finished his decision-making process, and Kurtz will visit again when BYU hosts Boise State on Oct. 25.
"I can, without question, say that it was my visit that sealed the deal. You're not going to find a place like that anywhere else in the country."
Part 1: Kurtz and Warner offered by USC after BYU commitment