Spencer Hadley suspended 5 games for honor code violation
Updated: September 17, 2013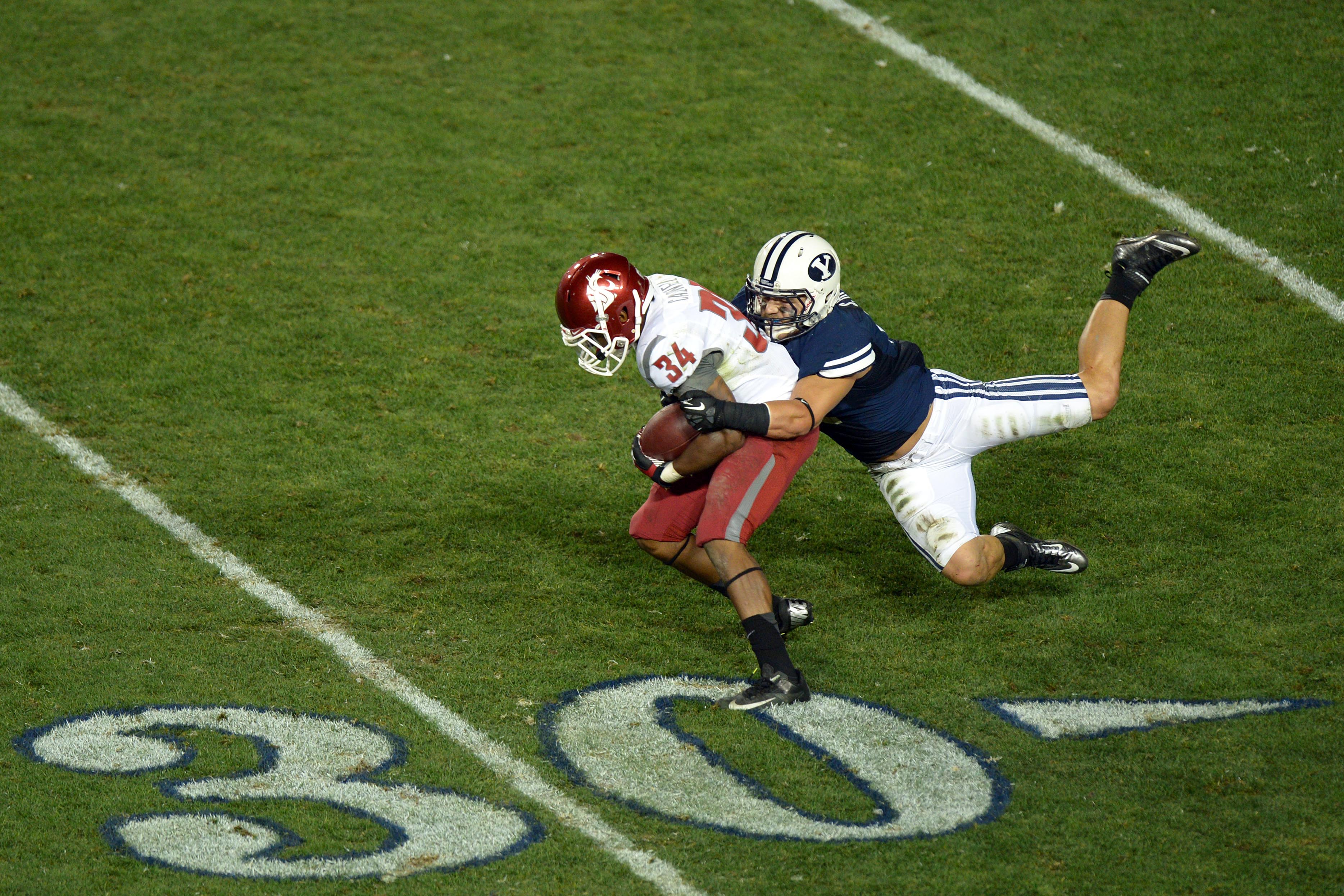 BYU announced on  Tuesday afternoon that senior linebacker Spencer Hadley has been suspended "indefinitely" for a violation of team rules. BYU spokesperson Carri Jenkins has now reported that Hadley's suspension will be for five games and reported it as an unspecified honor code violation.
Hadley will remain in school but not travel with the team or represent the school.
Senior Tyler Beck and sophomore Manoa Pikula will likely be called upon to replace Hadley, who has grown into a disruptive force — football-wise — to opposing offenses through his career. He currently sits at 125 career tackles, two forced fumbles, and an interception.
While Beck and Pikula are talented, this will no doubt make a dent in preparations for Utah this week, let alone a good chunk of the season. Hadley is slated to miss games against Utah, Middle Tennessee, Utah State, Georgia Tech, and Houston. His first game back, if his matter is resolved as seemingly expected, would be against Boise State.
Hadley has recorded 12 tackles this year after being moved from outside to inside linebacker — his new spot reportedly where he had began garnering interest from NFL scouts. A prolonged absence from the field could definitely damage Hadley's chances of playing in the NFL.
Disheartening news for BYU, Hadley, and fans anxiously wanting a rivalry win over Utah.