Holy War fan divisions not just stereotype
Updated: September 19, 2013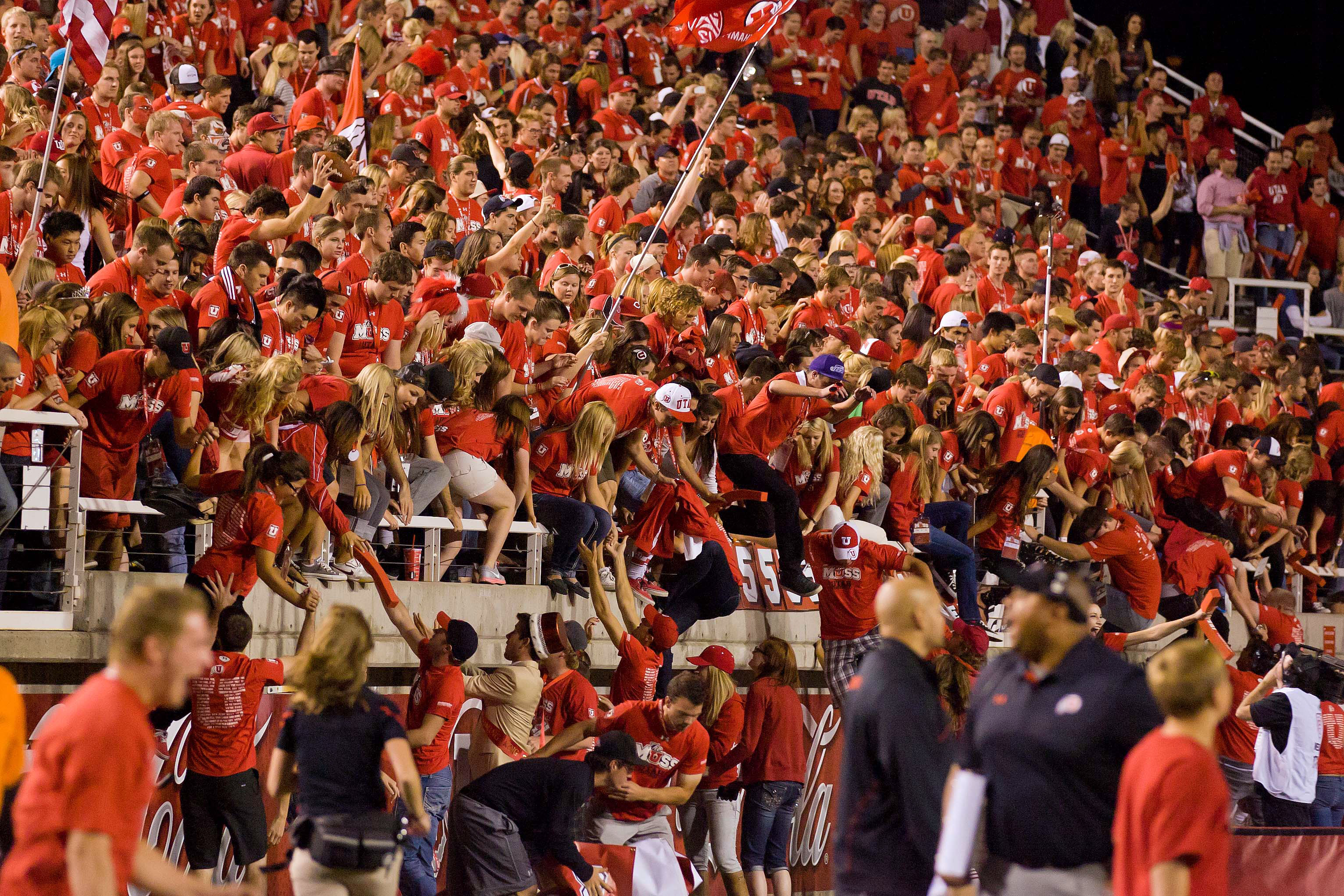 Examining self-reported statistics shows that divisions among BYU and Utah fans sadly aren't just stereotypes.
When trying to explain the dynamics of the BYU-Utah rivalry to friends who have never been to Utah, I often point to North Carolina and Duke. They understand how one is a private school and one is a state school. The people I talk to seem to quickly understand how Duke has an exclusive reputation and philosophy that by their nature seems to be fundamentally different from UNC's more open enrollment. That's a rivalry, like BYU and Utah, where it is more than just one big state school verses the other big state school.
In my experience, making this comparison of significant philosophical differences seemed to help them understand a bit of what is happening in Utah. But, according to real polling data, the North Carolina Duke rivalry doesn't hold a candle to the actual demographics of the fan bases in Utah. Though UNC-Duke is thought of as a rivalry that is built on political and class lines, it is in fact a very, very poor predictor of political affiliation.
A 2012 North Carolina poll found 19% of the total population cheers for Duke, and Duke in turn has a 19% share of the state's Democrats and a 21% share of the state's Republicans.  32% of North Carolinians surveyed said they cheered for the Tar Heels and they have that same share with each of the nations political parties.
If you're not familiar with polling crosstabs, each column adds up to 100%. The base column is a summary of the whole population, while the other column breakdown each school's share among that sub-group.
Another PPP poll across the state of Utah found the sporting divisions were not only deep and significant, but somewhat accurate predictors of both religious and political affiliation.
This survey found that while support for each school was quite even in the population of the state (35% to 33%) a majority of the state's Democrats (57%) cheer for Utah while a  majority of the state's Republican's (51%) cheer for BYU.
The problems continue when looking at the religion crosstab. Some self-identifying Utah Mormons cheer for Utah (21%) but they are outnumbered by more than 2-1 by Utah Mormons who cheer for BYU (48%).
BYU has little support (3%) among members of other faiths in the Utah population, while 61% of them identify as Utah supporters.
So, while the Holy War at least hasn't yet reached the levels that one school is robbing the other school's locker room during the game, their appears to be some strong data supporting the stereotype that the game divides the state by both religiously and politically.
Obviously these numbers are not absolute. There are Democrats who cheer for BYU and Republicans who cheer for Utah. Faithful Mormons cheer for Utah and there are non-Mormon BYU fans. Let's not confuse larger percentages of the population with the entire block of the population. With the rivalry's football game at least going into hiatus, it will be interesting to see what, if anything, changes to these demographics. I'll leave what could happen or what should happen for others to speculate about.
A rivalry that cuts across these kinds of lines certainly makes the game easier to sell, but I think it is unfortunate for the players to have to carry the burden of anything other than winning the game. After so many nail-biting endings over the past 15 years, the game itself should be enough for everyone.