BYU adds November matchups with Stanford, Hawaii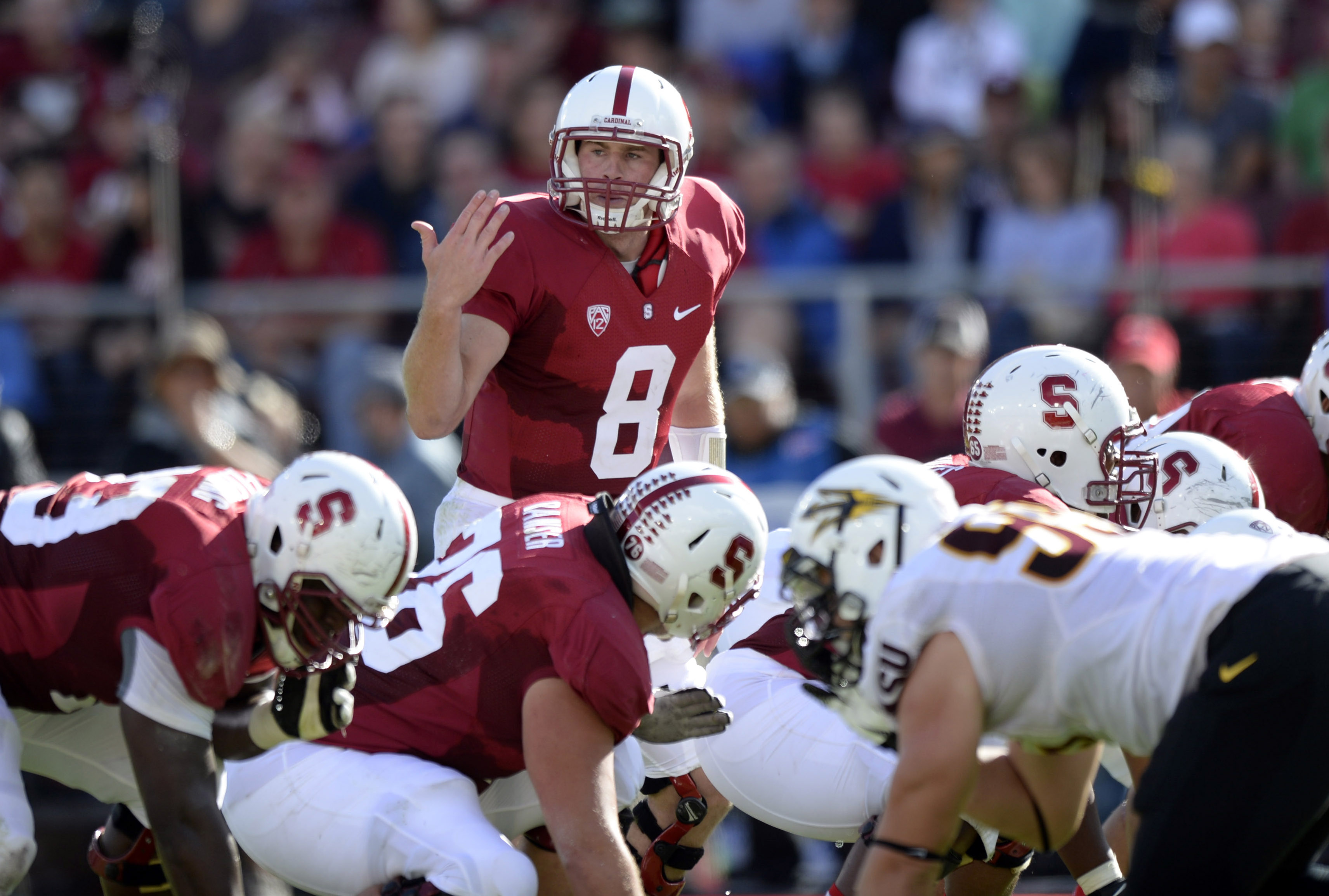 BYU announced seven future football games today. Stanford, Hawaii and Savannah State will all be visiting Provo sometime over the next eleven years.
The highest profile signing is Stanford. The Cardinal has agreed to a four-game series with BYU taking place between 2020 and 2025. This past July, Utah athletic director Chris Hill hinted that a series between BYU and Stanford was in the works. He also tipped his hand about the 2-game series between BYU and Utah that was finalized a few weeks ago.
Signing a four-game series with a "Power 5" school is significant for BYU. The Cougars obviously hope for a balanced future schedule with quality opponents visiting Provo.
It appears that BYU will continue to be a balancing counter-weight to Notre Dame's late season games with Pac-12 teams. By only adding Notre Dame to play Southern California or Stanford in the last week of the season, the Pac-12 needs to either schedule a 14th team to balance the schedule, or force one of their other schools to take a bye the last week of the regular season and the week before their conference championship game. It presents an inconvenience for the schools, as well as perhaps raises competitive issues with the championship game.
BYU now has games against Pac-12 teams in the last week of the season scheduled in 2014 (Cal), 2018 (Utah), 2020 (Stanford), 2021 (Southern California), 2022 (Stanford), and 2023 (Southern California).
BYU also rescheduled a two-game series with Hawaii. Earlier in its independence, BYU had a long-term deal with Hawaii, but complications due to their move to the Mountain West, as well as changes at Hawaii seem to have pushed those games back a few years.
Finally, BYU is likely finalizing the 2014 schedule by adding FCS school Savannah State. With so many schedules set years and years in advance, these late-season FCS games are for now necessary as BYU continues to transition to independence.
Savannah State puts 13 games on BYU's 2014 schedule. Without an NCAA exemption for a trip to Hawaii that is one more than they are allowed. Southern Miss was rumored to have wanted to drop their series with BYU. It remains to be seen what adjustments may come to the 2014 schedule.
Future scheduling was a major question mark for BYU as they set out to compete as an independent. A four-game series with two games in November, as well as rescheduling a popular rivalry game, also in November, gives fans some solid reasons for optimism that Tom Holmoe can indeed form a quality independent schedule.