Podcast 127: Houston, Boise State, and Basketball Preview Part 1
Updated: October 21, 2013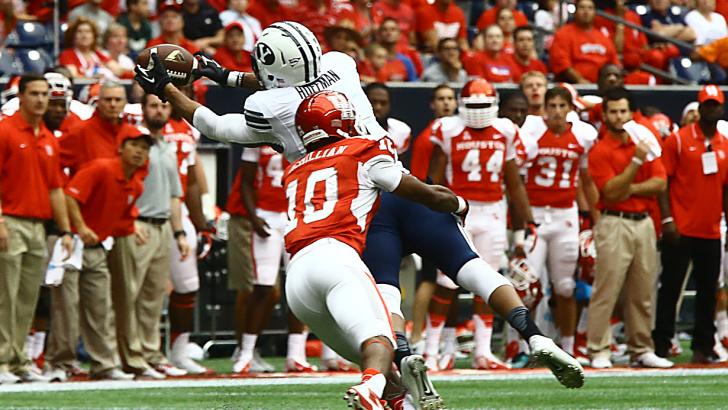 The game against Houston was absolutely crazy, and Matt gives us his first-person account, including how fast Taysom Hill seems in person. Adam and Matt discuss the fallout from the Houston game, including doubts about the defense's ability to stop the deep passing game — though no doubts about the defense's ability to make big plays when they need to.
Then it's on to previewing Boise State. Will Cody Hoffman break Austin Collie's all-time mark for receiving yards and touchdowns? Will Hill have another big game? How good is Boise State, and can they stop the multi-dimensional BYU offense? These questions, and more, are answered.
And lastly, we have part 1 of our basketball preview. The boys discuss the five presumptive starters and what contributions each is likely to make in the 2013-14 season.
Listen to the podcast here, via iTunes, or on our RSS feed.