Redemption Week: Balm for BYU hoops and football within reach
Updated: November 20, 2013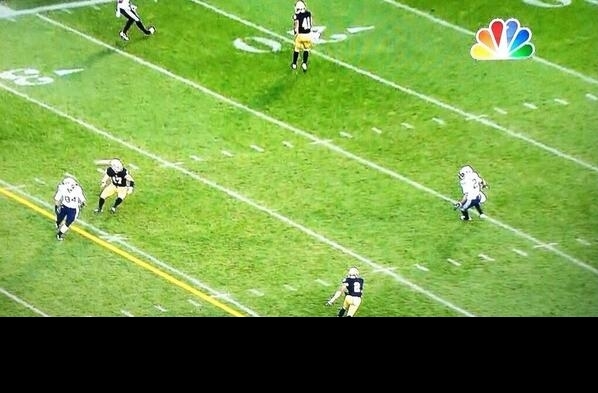 Two teams prominent in painful BYU losses from last season are on the schedule this week. The Cougars can provide 'songs of salvation to salve the soul' with a couple of statement wins this time around.
The 2012-13 sports year turned out a little flat for BYU football and basketball each. The seasons weren't terrible, but were less than what both the teams and fans were accustomed to. The football team won only 8 games despite having a senior quarterback and the best defense in school history — coming directly after a 10-win season. We were used to Dave Rose's well-oiled basketball machine, and while BYU made a run to the NIT Final Four, the campaign was the first in Rose's tenure with double-digit losses (12), and the Cougars missed the NCAA Tournament after six straight appearances.
Each of those teams suffered particular losses that spoke loudly about the season as a whole — and each team gets a crack at those same schools with a second chance at making a statement and shaping their seasons in a positive way.
According to Vegas oddsmakers, the football Cougars are a pick-'em at Notre Dame, while the Cougar Cagers are a 5.5-point favorite at home against #21 Iowa State. Those redemptive wins could both very well come (see Greg Welch's analysis on the football side) — so if/when they do, it will be so much sweeter against the backdrop of last year's pains.
BYU football had competed but ultimately lost handily against #10 Oregon State and was 4-3. So the next week when the Cougars held a lead over #5 Notre Dame for the entirety of the second and third quarters, hope was rekindled in a big way.
As the fourth quarter began, the Irish finished a bruising drive that saw Cierre Wood, Theo Riddick, and George Atkinson mash their way through the tired BYU run defense to take a 17-14 lead. The Cougars would then hold the ball for 13 plays and nearly seven minutes, score zero points, and lose the game.
But it wasn't just the lack of points that ripped our hearts out. After new life was breathed into the drive while deep in its own territory thanks to a personal foul penalty, BYU began to execute what felt like the beginning of the roll needed to mount a game-winning drive. A dump-off to Jamaal Williams and a Riley Nelson rush for 13 yards picked up a first down. A hit to Devin Mahina got the ball to midfield, and Iona Pritchard ground up five yards for another first down.
Then, in a comedy-of-errors season for the BYU offense, came the most infamous error of them all — one that in its simplicity cruelly reads on the game play-by-play "1st & 10 at ND 46: Riley Nelson pass incomplete to Cody Hoffman." Viewing the picture atop this article explains how cruel that line item of play-by-play really is.
Notre Dame would go on to play for the national championship. BYU fell to 4-4 and the season felt terrifically mediocre the rest of the way, despite the 8-5 record.
In an exciting opportunity, BYU basketball was slated to play in the Coaches Versus Cancer Classic early last season. But BYU was embarrassed, shooting poorly and hardly competing in losses to Florida State and Notre Dame. However, the early timing of the tournament and the setting — in the brand new, mostly-empty Barclays Center, and airing on TruTV no less — made it all feel so foreign. It felt like we still knew so little about that team and the results of those nights wouldn't matter a ton.
After a couple of home wins and a domination of Big Sky favorite Montana in Salt Lake, the Cougars were 5-2 and had righted the ship to where it felt like the team should be to that point. They hit the road for Ames, Iowa to take on the Cyclones of Iowa State.
BYU got down by 11 at halftime, and a 32-point performance from Utah transfer Will Clyburn ensured the Cougars wouldn't make a game of it, ultimately ending in a 21-point loss.
But it wasn't just the loss that hurt. It was that we really learned something about BYU, something I believe most of us spent the rest of the season hoping and wishing wasn't true: the Cougars just weren't going to be a tournament team.
Both of those losses were difficult to swallow for those different reasons. AND I MEAN LOOK HOW OPEN CODY HOFFMAN WAS.
So when both teams are doing their best Go Fast Go Hard this week, putting pressure on Iowa State and Notre Dame defenses and claiming victories — remember those pains and enjoy how far each team has come.