Fight Hunger Bowl 9-Line Preview: BYU vs. Washington
Updated: December 27, 2013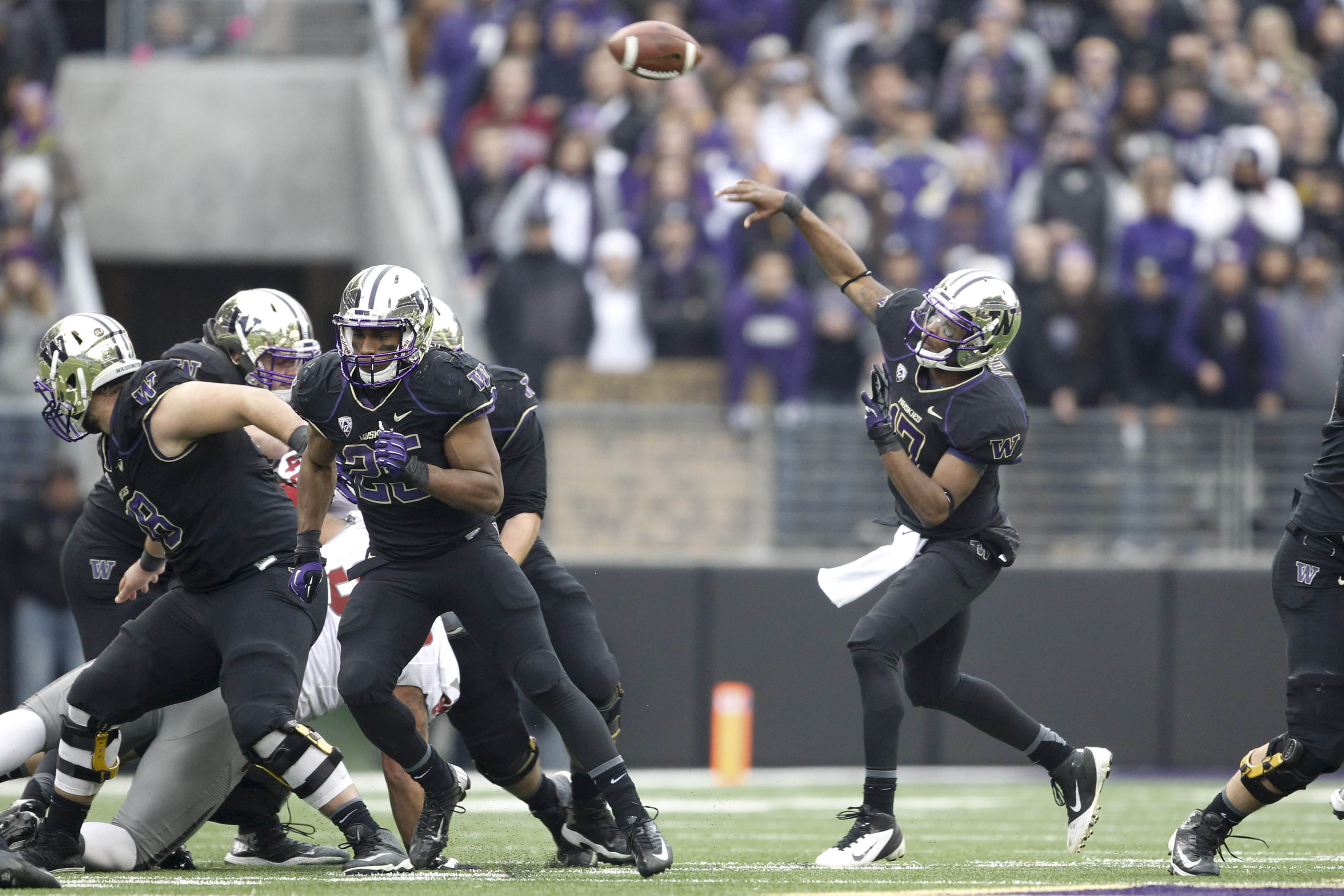 Zach previews BYU-Washington with 9 detailed predictions presented as Vegas-style lines.
Bowl season is upon us as the Brigham Young Cougars travel to the Bay Area to face the Washington Huskies in the 2013 Fight Hunger Bowl. Thanks to the departure of UW head coach (and BYU great) Steve Sarkisian to the sandy shores of Southern California, the media narrative has been set: BYU wins and Washington did not want to be there; BYU loses and Washington is simply the superior team and won despite a coaching change.
Leave the analytical narrative to the lazy journalist or bitter fan. BYU vs. Washington is one of the more intriguing matchups of the entire bowl season and the Cougars have a chance to build some momentum into the offseason with a solid performance.
Here is the Loyal Cougars preview, set up as nine Vegas style lines.
Bishop Sankey Rushing Yards – Line:  125.5– Clichés become clichés for a reason and the "Whoever controls the line of scrimmage" point of analysis is heard ad naseum during the season. That does not mean it isn't true. For BYU to be successful in San Francisco on Friday night, the Cougars' front seven must contain All-American running back Bishop Sankey. While BYU has played quality backs in the 2013 campaign, (James White, Melvin Gordon, Jay Ajayi), they have not seen the likes of Sankey. With 1,700+ yards and 18 touchdowns, the Husky offense works best when Sankey can soften up the defense and allow the other Husky skill players to make plays down the field (Jaydon Mickens, Kevin Smith, Kasen Williams) and over-the-middle (Austin Safarian-Jenkins). Uani Unga is going to get a workout and will be asked to do what he does best: run to the ball and make a play. The senior has been the most consistent player on the BYU defense and a key cog in stopping the run game. He will need help from BYU noseguards Ethyn Manumaleuna and Marques Johnson to enable him with the ability to roam and destroy Husky run plays. With Steve Sarkisian no longer calling the plays in Seattle, it will be interesting to see how Sankey is utilized. In any event, BYU must be ready for a healthy dose of Bishop. OVER
Jamaal Williams Yards per Carry – Line: 4.5 – When BYU has been successful against quality opponents in 2013, @JSwaggDaddy has been involved in the offensive production. Washington will look to smother Taysom Hill and contain his running ability. If Hill is bottled up, Anae would be recalcitrant to forget about Williams. Unfortunately, Anae has been shown to do just that. Jamaal runs harder than his 200 lbs frame should allow. Feed him the rock and let him make a play. The Husky linebackers are big and fast but Williams has proved plenty durable. OVER
BYU redzone TD percentage – LINE:  60% – I am not sure what has been more maligned by (most of) the folks wearing Cougar blue: the implementation of ObamaCare or the playcalling and execution of the BYU offense once it gets inside the opposing 20-yard line. The offense has experienced growth thought the season but have not been able to solve the conundrum of "Blue Zone" scoring. The Huskies allowed just a 60% redzone TD conversion rate this season and BYU will need to improve on that to win.  UNDER
Keith Price Total TD Passes + Int's: LINE – 3.5 – OVER

Adam Hine Returns Over 50 Yards:  LINE – 0.5  – Adam Hine continues to show his playmaking ability. His skills in the kickoff game are set to win BYU a game in the near future. (and probably should have in the past if that horrible flag on his return against Utah was never thrown) In one of Washington's losses in 2013, Stanford return man Ty Montgomery changed the complexion of the contest with a massive kick return touchdown. Can Mr. Hine follow suit?  OVER
Cody Hoffman catches: LINE: 6 – 248 receptions, 3445 yards, 33 touchdowns. Not bad numbers for a guy who had just one non-BYU scholarship out of high school…and that scholarship was from FCS Sacramento State. It has been a pleasure watching Cody Hoffman catch passes. Hoffman has had to endure a bevy of quarterbacks and three different offensive schemes during his time in Provo. Still, Mr. Consistency is always there to make a play for the BYU offense. Can you imagine where this BYU offense would have been in the past few year without the exploits of numero dos? Hoffman dons the stretch Y for the final time on Friday night as he returns to his home state of California. Gotta believe he will want to contribute. OVER
TV Rating: LINE – 2.0 – Last year's Fight Hunger Bowl matchup between Navy and Arizona State drew the second-lowest TV rating (0.7) of the entire bowl season. During the 2009 matchup, USC-Boston College scored a 4.6 rating. PUSH
Total Points Scored: 61.5 – BYU fans came into the 2013 season knowing that the most difficult schedule in school history would have to be overcome with the help of a sophomore quarterback. Fans knew that this team would take some lumps but hoped that the refining fire of 2013 would provide dividends down the road. Wins over Texas, Georgia Tech, and Boise State show that the foundation is there for Cougs to take the next step; losses to Utah and Virginia prove that there is still much to improve upon. The Wisconsin loss was exactly who this BYU team is. The BYU defense has been terrific once again and the first year of Robert Anae's Go Fast Go Hard experiment has provided sufficient light. A month ago in South Bend, the Cougars failed to capitalize on the opportunity to take the next step as a program and win a game that was there for the taking. Fast forward and BYU has another challenge to overcome. Winners of four straight postseason contests, Bronco Mendenhall and company have seemingly found the right balance of recovery and preparation. The Huskies may be the most talented team BYU has played all season long. Can the Cougars keep the bowl streak alive? UNDER
Line: Washington by 3.5 – Washington 33 BYU 23