Backup quarterback Ammon Olsen leaving BYU
Updated: January 21, 2014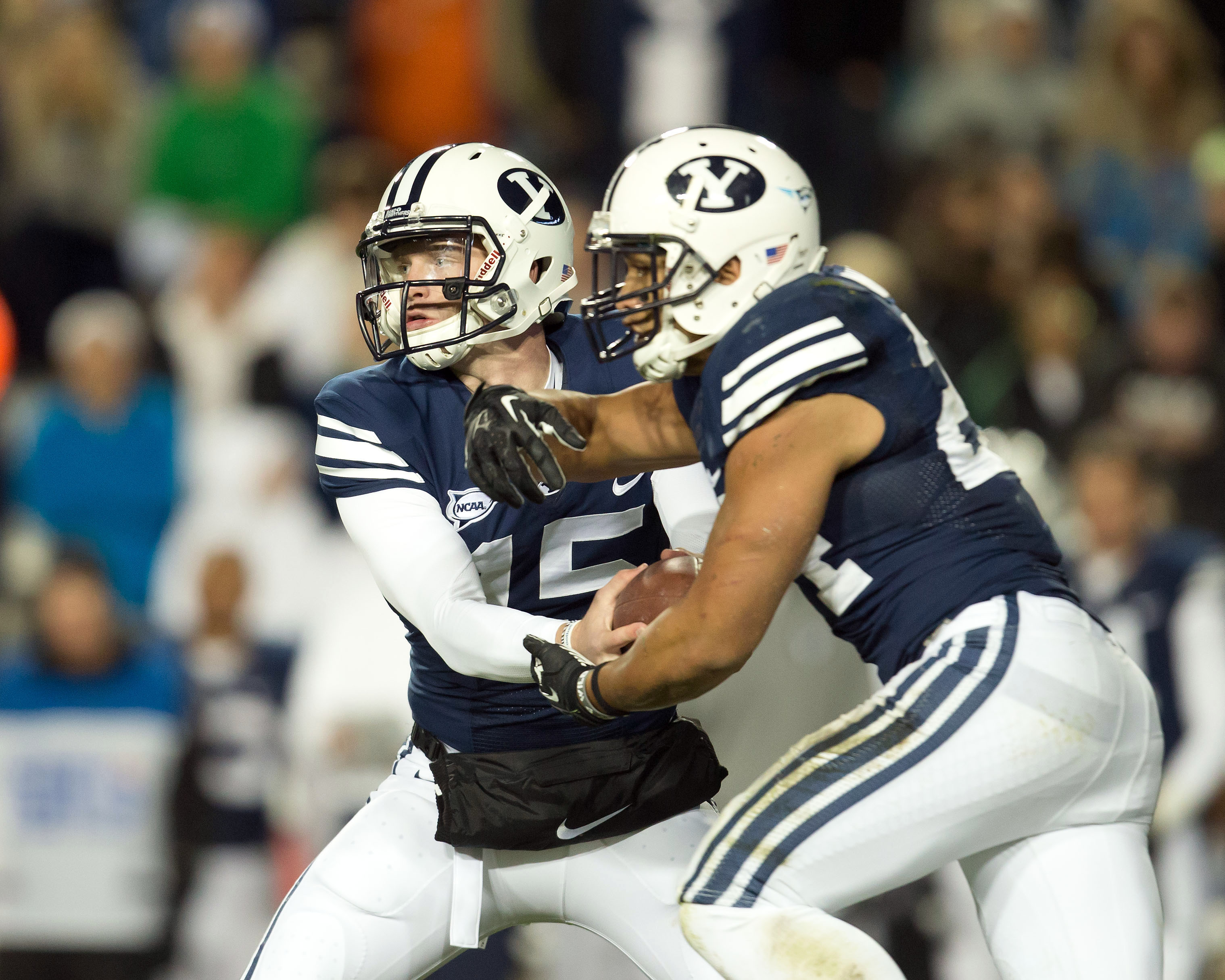 The second-string quarterback is headed back to a familiar destination in search of more playing time.
Junior quarterback Ammon Olsen is leaving BYU and will transfer to Southern Utah University, where he played previously. He should be eligible to play for the Thunderbirds immediately. The Salt Lake Tribune's Jay Drew first reported the story.
Olsen leaves BYU after two years in the program. In 2012, Olsen quarterbacked the scout team while redshirting. In 2013, the Draper, Utah native was named backup to fellow sophomore Taysom Hill.
In 2013, Olsen took snaps in three games, against Utah State, Middle Tennessee and Idaho State. Olsen's career statistics at BYU are 1-3 for 4 yards, with one rushing attempt for another 4 yards.
Olsen came to BYU after his mission with highly regarded talent. The 6-foot-3 quarterback enrolled at Southern Utah in 2009 after being named Utah's Gatorade Player of the Year and the Utah 5A MVP at Alta High School. He threw a total of 14 passes as a Thunderbird before serving a mission.
The transfer leaves the Cougars a little thin at the quarterback position, with Taysom Hill and Billy Green being the only current scholarship quarterbacks available and walk-on Christian Stewart providing depth and diversity to the group.
Now it seems landing three-star 2014 QB target Ronald Monroe is key to depth at the position and would be most opportune for the Texan. Monroe is currently committed to Washington State as a receiver; word is the dual-threat signal caller wants to play quarterback and is keen on BYU leading up to his visit to Provo on January 31. A commitment from Monroe would not only be a boon to the position talent, but Monroe could compete for the backup job immediately.