As conferences and NCAA change, BYU will still be BYU
Updated: February 12, 2014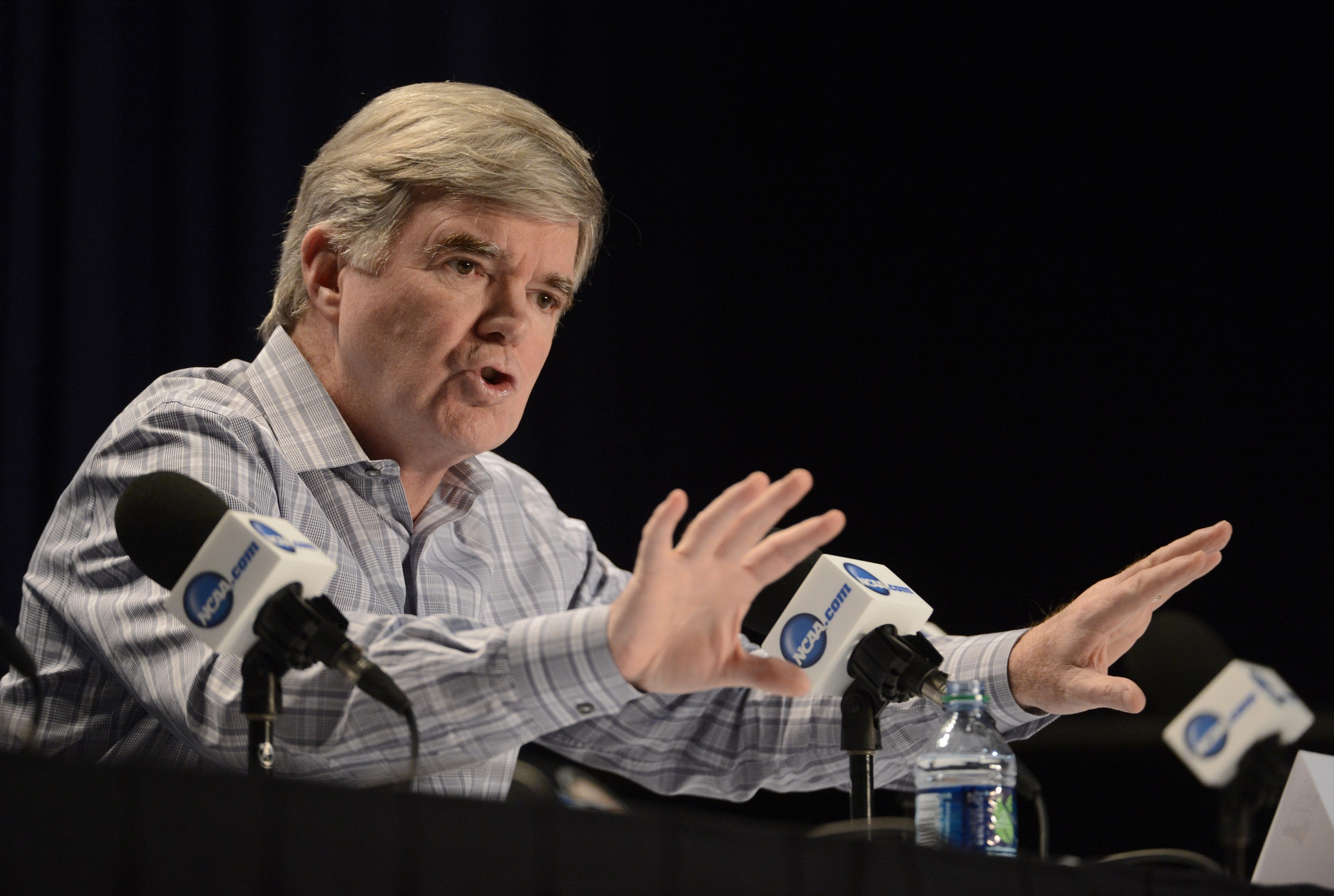 More changes to college sports could be coming. Greg Welch sets BYU's place in the continued revolution.
After a nationwide meeting of about 800 Division-I administrators last month, it appears momentum is building for restructuring the NCAA.
Last summer, the Power 5 (ACC, Big Ten, Big 12, Pac-12 and SEC) briefly talked about setting up their own separate division, but it appears now that most of the other FCS and non-football playing schools in Division I are ready to give the Power 5 autonomy to make some rules for themselves.
The final decision won't come until April or June, but it appears that stipends are the way of the future. Individual conferences will likely be able to set an amount to reimburse students for their expenses, often referred to as the "true cost of attendance."
The goal of this restructuring, it appears, is to preserve the NCAA basketball tournament, and allow all 351 schools to still call themselves Division I, while allowing the Power 5 more autonomy in running their departments the way they see fit.
Several big questions remain to be worked out, such as:
Will each Power 5 conference set the same price for their stipends, something like $5,000? Or will the SEC and Big 10 try to out do the others? It appears a single price is more likely.
How much will conferences like the Group of 5 (American, Mountain West, CUSA, MAC and Sun Belt) be able to pay?
How much autonomy will individual schools have within those conferences? It sounds like under the current proposal, the stipend would need to be equal at the conference level. For now it appears that each conference will be able to set the stipend price for themselves, but what happens when Boise State wants to keep up with Power 5 conferences, but can't convince San Jose State and Nevada they can afford it (especially with Boise getting the bigger slice of the TV dollars)?
And finally, how will the more successful basketball-centric conferences like the Big East, Atlantic 10, West Coast Conference and maybe the Missouri Valley react? Their overall budgets are smaller than Group of 5, but without having to fund football teams, what kind of stipends will they be able to offer? The basketball and Group of 5 schools are what John Infante calls college sports' middle class. He says they're already stretching themselves to keep up, and wonders how much more they can do. We'll see.
This Division I schism has been rumored for several years and some BYU fans have worried that their realignment fate is something like being left behind after the rapture. If the split happens the way the current proposal is structured, it may not be the dire situation some have feared.
BYU's current situation may have some advantages. If BYU were a full member of the Mountain West, or a football-only member in the American, the football team's stipend would be dependent on whatever the conference decides to pay.
I asked BYU Athletic Director Tom Holmoe on twitter, "If WCC elects not to pay stipends (or only pay smaller ones) would football be able match, say, Pac-12 money, as an independent?"
Holmoe responded, "Yes. It looks that way… Still lots of debate on this issue nationally though."
It appears the rules the WCC establishes would govern the sports that participate in that league, but BYU has several affiliations. Gymnastics and several track teams are independent like football, while men's volleyball and swimming compete in the Mountain Pacific Sports Federation, which would likely make a third set of rules.
In theory, BYU, Army and Notre Dame could pay stipend levels much higher than the SEC. Notre Dame is the only school that could probably afford to do it — and with an extra $9 million a year from their new Under Armour deal coming in for the 10 years and a desire to recruit in the South, maybe they will.
It would be nice if the Cougars catch a break with an independence loophole that allows them to choose what level they want to compete at, but at some point, when looking to the future, consider that BYU will still be BYU.
It's been easy to make dire predictions of annihilation as a result of conference realignment or the feared NCAA split and truly, prognostications like that aren't unique to BYU. Going back to 2003, the first ACC raid of the Big East was going to bring the total destruction of the Big East. Often, it just doesn't work out that way. Eventually the reformed American did get relegated, but every member of the 2003 Big East, even Rutgers, has moved on to a Power 5 conference.
So far, realignment hasn't been a land of milk of honey flowing with Brinks trucks full of cash for TCU and Utah. They will get paid more, especially as the begin to earn full shares of TV money, but they have both only won a third of their conference games since moving. Even West Virginia is struggling in terms of wins and losses, but they're also spending money building new facilities. There's no conference changes that would be a magic wand and fix every problem for any school.
Other BYU fans may not fear being left behind from realignment but bring up the hypothetical, "what if church leadership decides to just drop BYU sports." And it is possible, but sort of in the same way that "what if all colleges stop playing football because of the mounting evidence of brain damage" is possible.
The only rule of college sports is that everyone gets what they can negotiate for. BYU left the Mountain West largely for the same reasons every school has left a conference behind: they were offered more money, better competition, and an opportunity for a higher profile. It has been good, but hasn't been perfect, pretty much like every other school who took an offer of something that looked better than they have now.
I don't know what will happen, but what I mean when I say that BYU will still be BYU is regardless of the landscape, there's a brand and a standard that's going to stick around.
At one level, the plan for what BYU should do if an unexpected scenario like getting invited to the Big 12 is about the same as the plan if the Power 5 split off and BYU football is left to compete in an expanded FCS: win as many games as you can.
Stipend or no stipend, there will always be people supporting BYU and people trashing BYU. There are always going to be jerseys with BYU on them and kids doing their best to beat whomever they're lined up against. And BYU will be able to get that for which it can negotiate.