BYU Football Early 2014 Prospectus: Part 7 – Defensive Line
Updated: February 18, 2014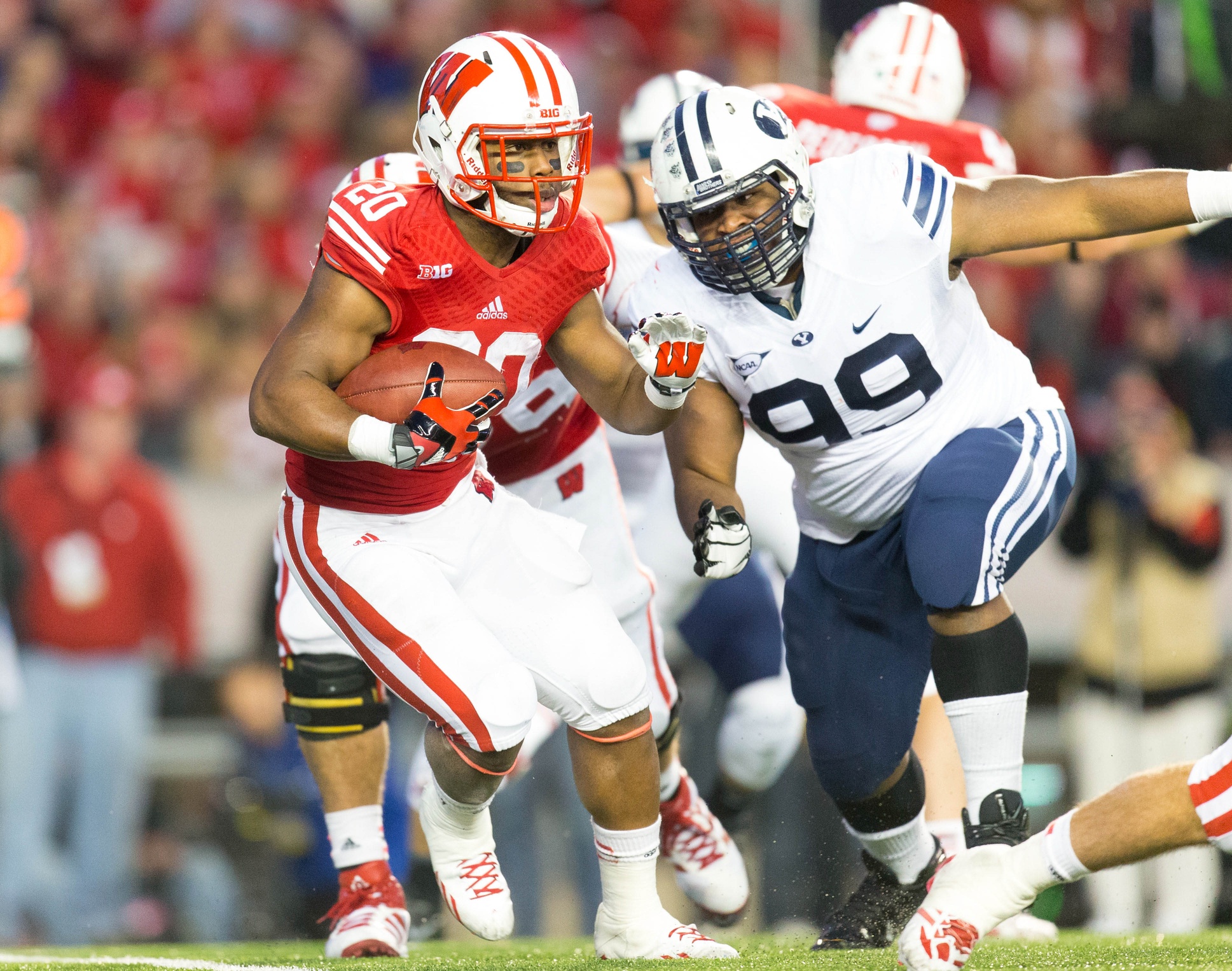 In Part 7 of an 11 part series, Brandon Jones looks at BYU's defensive linemen heading into 2014.
Defensive Line
Unlike an O-Line group that featured very little personnel turnover from 2013, the D-Linemen must replace two of the three 2013 starters from its ranks. And though coach Steve Kaufusi has a lot of work to do to find the six players that will fill the two-deep and receive a majority of the reps in Coach Mendenhall's defense, there is no shortage of talent on this unit.
Though the line loses 5 players who saw the field in 2013 (Manumaleuna and Holt to graduation, Taliauli to missionary service, M.Doman to transfer, and B.Kaufusi to a position change) and another who was a projected contributor before a season-ending camp injury in Kanuch, 5 returned missionaries and 2 incoming recruits will soften the blow for Coach Kaufusi. Graham Rowley (Illinois Chicago Mission) and Travis Tuiloma (Samoa Apia Mission) played in a combined 21 games for BYU before their missions and will join program newcomers Kesni Tausinga (Fiji Suva Mission) and Tanner Balderree (England Leeds Mission) for Spring practices. Returned missionary Steven Richards (NY NY North Mission) will join the unit in the fall along with incoming recruits Sione Takitaki and Jaterrius Gulley. Walk-on Parker Dawe (brother of new recruit Zac) will also add depth to the D-Line following a position change from OL.
Six scholarship linemen rejoin the DL corps for 2014. Remington Peck started 12 games for the Cougars in 2013, only missing a start against Idaho State when BYU opened in a 2-4-5 alignment. Marques Johnson was Manumaleuna's primary backup at Nose Tackle and saw plenty of action in all 13 games, recording 31 tackles. Tomasi Laulile, Theodore King, Kalolo Utu, and JonRyheem Peoples provided practice depth, but aside from a single appearance by King, none of that group saw the field in 2013. Walk-ons Logan Taele (played in 10 games in 2013) and Adam Ingersoll are also expected to return for 2014.
A word on Bronson Kaufusi's move to OLB: Coach Mendenhall's stated goal has always been to put the best 11 players on the field. By all accounts, Bronson was considered the top returning DL in 2014. So why the change? First, you may recall that Ziggy Ansah was similarly cross-trained at OLB prior to his incredible Senior season. The change is an opportunity to teach Kaufusi additional skills that will help put him in position to make plays. Do not for a second think that Bronson has played his last down on the defensive front.
Secondly, position changes give clues to the coaches' priorities and comfort level with each position group. The fact that they were willing to move Kaufusi (and Kanuch) from the D-Line shows that they feel more comfortable with the returning and incoming D-Linemen than they do with the Outside Linebackers (and Offensive Line). Kaufusi's move to LB (a group that must replace 3 of 4 starters) merely signifies that the coaches would rather have the fourth-best D-Lineman (after Kaufusi, Peck, and Johnson) on the field than the fourth-best Linebacker (after Fua, JLD, and Pikula). In short, if seeing Kaufusi occupy an OLB spot on my Depth Chart makes you question the coaches' competence, you share a common affliction with Marty McFly: you're just not thinking fourth dimensionally!
Nose Tackle
The Cougars appear to be stacked at the Defensive Tackle position. Marques Johnson should be the odds-on favorite to start. But, Tuiloma, Peoples, Tausinga, and potentially Gulley also merit consideration. Don't be surprised if some of these big bodies train at Defensive End. A big body at end is helpful for those times when BYU pulls the WLB up to the line and the WDE essentially becomes a second tackle.
Defensive End
The five scholarship ends already with the program (Peck, Rowley, Laulile, King, and Balderree) would seem to have the edge to fill the two-deep at those two positions. However, walk-ons Taele and Dawe have impressed the coaches and certainly merit some playing time. With the addition of Takitaki and Richards in the fall and the possibility of raiding the Nose Tackle ranks, it's easy to see why it will not be a difficult task to put three quality players on the field along the defensive front this season.
Departing Scholarships: 5 – Austin Holt (graduated, forgoes final year of eligibility), Eathyn Manumaleuna (graduated), Meti Taliauli (mission to Washington state), Bronson Kaufusi (moving to OLB), Tuni Kanuch (moving to OL)
Returning Scholarships: 6 – Remington Peck, Marques Johnson, Tomasi Laulile, Theodore King, JonRyheem Peoples, Kalolo Utu
Incoming Scholarships: 7 – Graham Rowley (spring), Tanner Balderree (spring), Travis Tuiloma (spring), Kesni Tausinga (spring), Jaterrius Gulley (fall), Sione Takitaki (fall), Steven Richards (fall)
Departing Walk-ons: 1 – Michael Doman (transferred to Portland State)
Returning Walk-ons: 2 – Logan Taele, Adam Ingersoll
Incoming Walk-ons: 1 – Parker Dawe (moving from O-Line)
Projected Depth Chart:
LDE: Rowley/Taele/King/Dawe/(Richards)
DT: M.Johnson/Tuiloma/Peoples/Tausinga/Utu/(Gulley)
RDE: Peck/Laulile/Balderree/Ingersoll/(Takitaki)
Click here for all Early 2014 Prospectus articles.