The sky is still not falling on BYU football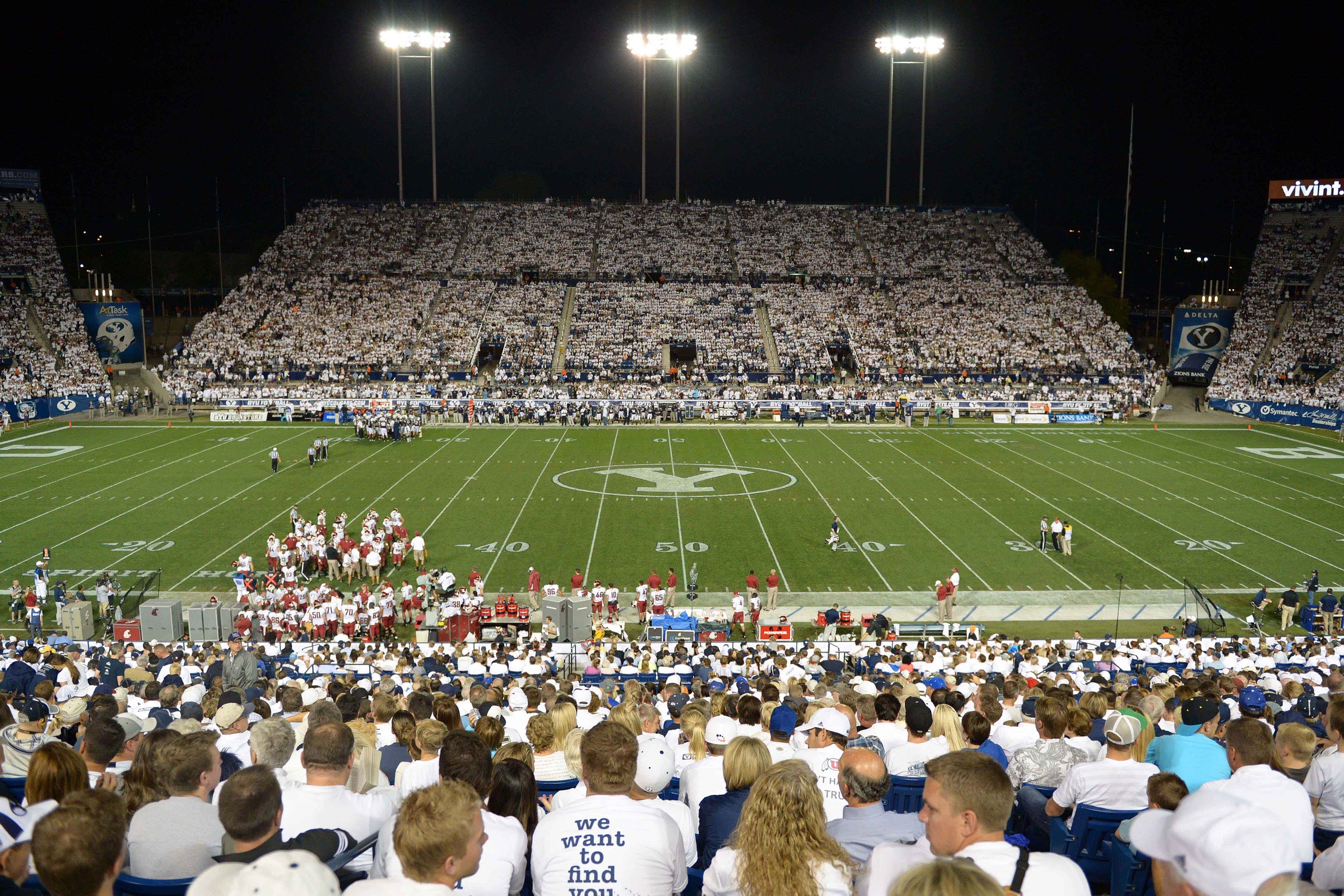 The sky is not falling on BYU football. I repeat, the sky is not falling on BYU football.
Ever since the ACC and SEC announced they were looking at an 8+1 scheduling philosophy and that BYU would not be considered a "Power 5" opponent, the anxiety levels of BYU fans have ranged from nervous to hysterical. In this post I hope to explain why very little has actually changed for BYU and why there is no need to panic.
The Worst Case Scenario (It's not gonna happen)
The worst case scenario for BYU as an independent would be for the Power 5 conferences to break away from the rest of college football and refuse to play any teams outside of their conferences.
I have good news — the Power 5 breaking away and refusing to schedule BYU and other non-Power-5 schools is not going to happen. Here are several reasons why:
Many Power 5 schools rely heavily on the revenues from seven home games per year. Playing only other Power 5 schools would mean they would all have to revert back to 6 home games per season, resulting in a significant revenue loss.
Massive TV contracts are already in place. TV is where the a huge portion of the income for these schools comes from. Breaking away and refusing to play non-Power-5 schools would not result in more TV income so there in no incentive on that front.
Besides getting more home games, playing three OOC games is a chance for Power 5 schools to get an easy win or two per year. (This part doesn't help BYU but it does work against a breakaway).
Schools and conferences don't like change for change's sake. A massive change like breaking away would have to be preceded by a perceived massive problem that needed to be solved. The Power 5 schools are sitting pretty right now and making money hand over fist. They have no reason to fix something that is not broken for them.
The Best Case Scenario (Unlikely to happen)
The vast majority of fans agree that the best case scenario for BYU right now would be to join the Big 12 — either as a full member or as a football-only member. The reality is that BYU getting invited to join the Big 12 is very unlikely in the short term. There is currently little incentive for the Big 12 to invite BYU to join its conference. The main problem is that a BYU addition would not make the Big 12 any more money. A lesser issue is that BYU joining would make the conference boundaries stretch from West Virginia to Utah.
Maybe some time down the road the Big 12 will be forced to add two members and hold a conference championship game or something like that. If that happens, BYU's odds of joining as a football-only member would increase. But until then, follow the money. The money indicates no invite for BYU to the Big 12 is forthcoming any time soon.
Most Likely Scenario (Hello Indie)
The most likely scenario is BYU remains an independent football team for the foreseeable future.
Scheduling as an independent remains a challenge for BYU, but so far Tom Holmoe and his staff have done an admirable job. Scheduling home and home series with ACC and SEC teams in the future is now a little bit harder, yes, but not massively harder. The rest of the scheduling landscape remains largely unchanged.
The good news is that all of the benefits of being an independent football team with an ESPN contract remain intact too:
Tremendous national TV exposure on the ESPN family of networks (with more SportsCenter highlights every year than BYU had in 10 years with the MWC)
Excellent television money — especially when compared to the MWC TV money BYU got (to the tune of upwards of as much money per home game as BYU got per year in the MWC)
New and intriguing opponents to play every season, both at home and on the road
If BYU can bolster its scheduling agreements with conferences like the Pac 12 and Big 12, the future schedules could be very challenging and exciting. The encouraging news is these schools, especially from the Pac 12, have geographical and other reasons to be willing to continue to schedule BYU (and Pac 12 schools have and are doing so).
As I've recently pointed out, a team does not have to be in a Power conference to "relevant" in college football. The real key to relevance is winning. Winning a lot. And being seen by a lot of people when you win helps even more.
In the current college football landscape, BYU as an independent program is not a dead-end proposition. Sure, the landscape could change someday and make independence no longer a viable ongoing option, but that day has not arrived yet.
The sky is still in its place. BYU as an indie football program still works.