Investigation Update: BYU expects no major NCAA penalties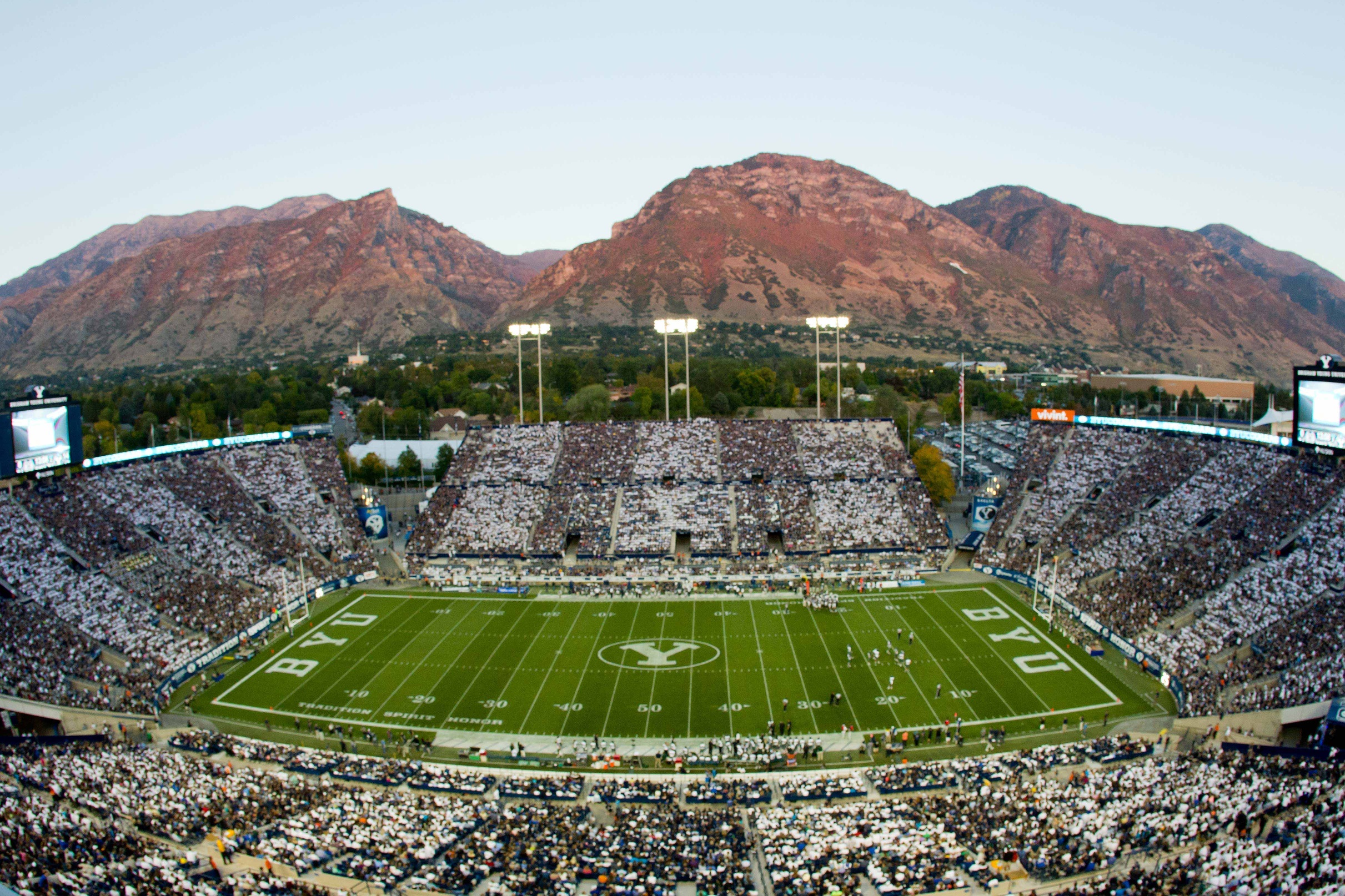 Loyal Cougars can independently confirm reports that BYU anticipates no major penalties will result from its internal investigation and report to the NCAA. A source said the infractions are "not even in the same ballpark" as the 2008 infractions involving BYU volleyball.
Earlier today, Brandon Gurney of the Deseret News reported in a series of tweets that the scandal is not the colossal NCAA-rule-defying conspiracy some have said it may be.
as previously thought, this "major" scandal at BYU appears to be much ado about socks

— Brandon Gurney (@BrandonCGurney) May 28, 2014
basically a player thanked Busby for the socks back in Feb. on the twitter, some lurker got in a tissy about it and here we are

— Brandon Gurney (@BrandonCGurney) May 28, 2014
what should be noted is Busby has been aiming to retire for years now and this put it in motion…gave him a reason to finally move on

— Brandon Gurney (@BrandonCGurney) May 28, 2014
It appears there are shreds of truth to some of the worst rumors. BYU players reportedly have stayed at former Director of Football Operation's Duane Busby's house, but if none of the athletes who did used it as their exclusive residence (or if none were recruits), this is not an NCAA infraction.
A source close to the BYU athletic department told Loyal Cougars that BYU believed the infractions discovered were likely Category III infractions, which as was examined last week, would not warrant any NCAA penalties. Out of concern for the possibility the infractions may be somehow deemed Category II, BYU assembled the investigation and awaits final feedback and any potential adjudication from the NCAA.
In other cases like this, players have to repay the cost of impermissible benefits they received. Earlier this year, it was reported that University of Oklahoma players were forced to repay $3.83 because they had been served what was deemed to be "food in excess of NCAA regulations at a graduation banquet." It resulted in a week of pasta jokes around the Internet, but those are NCAA rules.
BYU's forthcoming resolution is expected to look like something similar in practice to Oklahoma's. Players will pay back the $10-20 per pair of socks or whatever else they received, people will shake their head slowly at the NCAA rules, and life will go on.
It appears that assumptions and conclusions about the motivations of some actions, such as Busby's resignation, spurred on many of the rumors. For now, the only confirmed, public facts from BYU about the case are that Busby resigned and that an investigation is ongoing.
Uncertainty surrounds the situation and will continue until the final report is released to the public. Today, 1280 The Zone employee Patrick Kinahan wrote for KSL.com "The allegations may run deeper than the original reports," and in an anything-is-possible sort of way, that could turn out be correct. But fans should remember what exactly those original reports are:
On Twitter, Jeff Hansen outlined and quoted from last week's 22-minute radio segment over the weekend. Originally, reports varied from "thousands of dollars worth of gifts," to "seeing reports he paid for some dude's wedding," to "iPads, car stereos, (and) cash gifts," to speculation connecting Busby's resignation as being forced out, to which players could be involved, and finally the idea that "free rent to players in late 90's" was floated, but that was reported with the caveat that it was "not confirmed at this point." Deeper than that?
One of the problems is that it has been difficult to separate sourced reporting from outright speculation. Cody Hoffman's manager confirmed that an investigation is taking place, BYU confirmed than an investigation is taking place, but beyond that, "no comment" could just means "no comment."
So yes, the allegations may run deeper than those original reports. It could turn out to be far worse than anything we've ever imagined, but until then, "the investigation is ongoing" doesn't confirm any specific allegation.
It also could be that someone reported an NCAA technicality to BYU, Busby took the opportunity to move on, and BYU's self report will be the end of the drama. We have reason to believe that will be the case.