Dalton Nixon to delay mission, play for BYU in 2014-15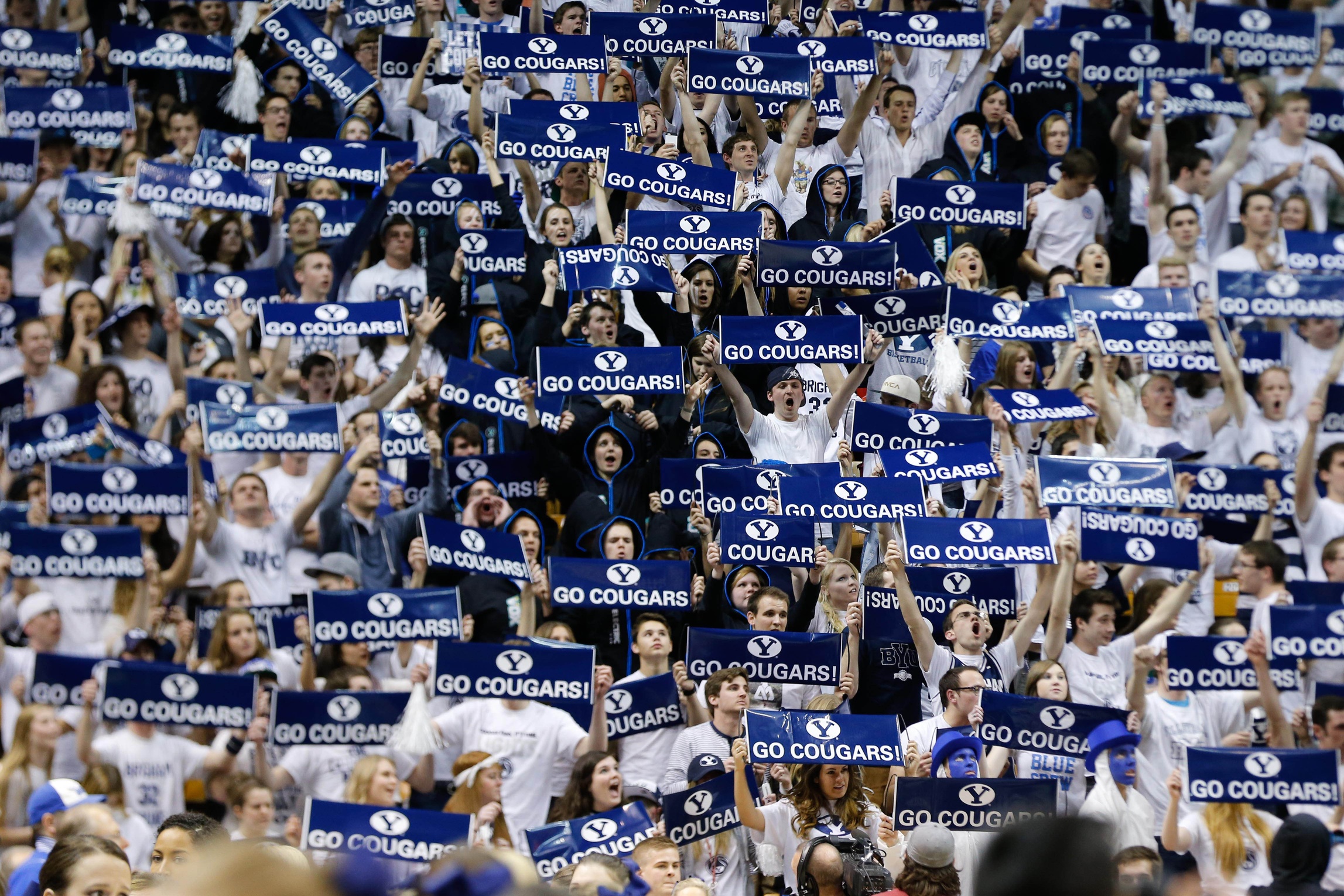 Incoming 6'7″ hoops freshman Dalton Nixon will postpone missionary service to play for the Cougars this fall.
BYU basketball fans were met with welcome news today as the team announced 2014 recruit Dalton Nixon will defer his mission until next summer and join the Cougars for the 2014-15 season.
Nixon had already received his mission call, but in a situation similar to preferred walk-on QB Hayden Griffitts, has been granted permission to delay his mission until the conclusion of the upcoming basketball season. Dalton will attend BYU for fall and winter semesters, then enter the MTC in May 2015.
On May 7, Nixon received his mission call to serve in the Massachusetts Boston Mission, reporting to the Provo Missionary Training Center on August 27. Here is his original tweet (which has since been deleted) as retweeted by his father, former BYU basketball star Kevin Nixon:
The proximity of Dalton's MTC date to the beginning of fall semester would have made any attempt at rejoining the team for 2016-17 extremely difficult. With his new April/May departure, Nixon will be able to play a season, serve a full 2-year mission, and then allow a full five months to return his conditioning level to a D1 level before the beginning of the 2017-18 season.
Looking at the depth chart for this fall, Nixon should be able to find a role as a contributing member of BYU's frontcourt. While Eric Mika and Graham Pingree have left to serve missions, Nate Austin, Luke Worthington, and Josh Sharp will return this October. Californian RM Isaac Neilson joined the team in January, but sat out the season in an attempt to regain his strength and conditioning. Jamal Aytes transferred to the BYU program in January from UNLV. As such, he will not be able to join the team until the conclusion of finals this December. And while BYU recently announced the arrival of Utah State transfer Kyle Davis, Davis will sit out the 2014-15 season due to transfer rules.
Nixon will compete only with two true freshmen in Neilson and 2014 signee Ryan Andrus in a quest for immediate playing time alongside BYU's three returning big men this fall.
As for the scholarship situation, several media members have confirmed that Nixon will pay his own way this season before rejoining the team on scholarship in 2017-18. The only effect this change will have on scholarship counts is that the 2016-17 bottleneck gets slightly less congested. Nixon's mission change simply removes his 2016-17 scholarship. As of now, the Cougars are down to 15 scholarships on the books for '16-'17 (two over the limit).
Nixon is a three-star recruit based on 247sports' composite ranking of several scouting services. His Orem Tigers dropped the Utah 4-A state championship game to Bountiful, 44-43, after a nailbiter finish was capped when Nixon missed two heartbreaking free throws to win the game. Nixon scored 13 points and grabbed six rebounds in the loss.
In his senior season, Nixon averaged 20.2 points and 8.9 rebounds per contest.
Stay tuned to Loyal Cougars as additional information is released.