Cougars soccer clinches PDL playoff berth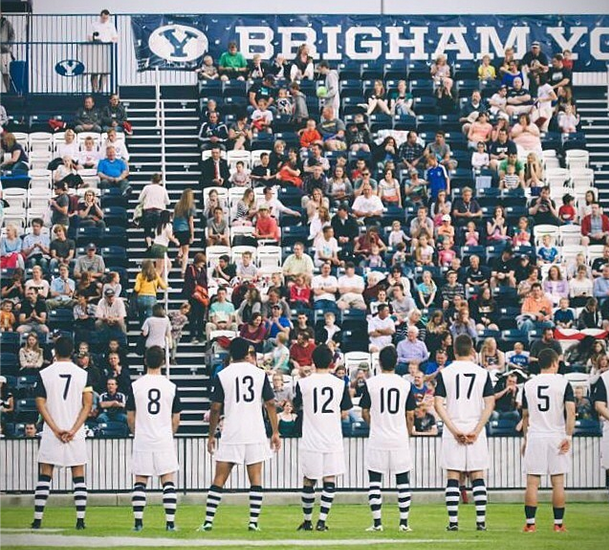 For the first time since 2007, the BYU men's soccer team will be playing in the postseason.
The Cougars clinched a berth in the Premier Development League playoffs after a 2-2 draw with Southwest Division-leading LA Misioneros FC in front of 2,957 fans at South Field on Friday night. Winston Sorhaitz had a goal and an assist, and Colby Bauer also scored for the Cougars. LA was led by goal scorers Kyrian Kwabueze and Bryan De La Fuente.
BYU (7-3-2, 23 points) is now in a two-team race for the Mountain Division title with FC Tucson, which leads the division table at 10-2-1 and 31 points.
BYU has a game in hand on Tucson, having played 12 games to the Arizona club's 13. But Tucson nailed a 1-0 win over third-place Albuquerque on a goal by Vance Rookwood that officially eliminated the Sol from postseason contention.
BYU head coach Chris Watkins confirmed the news in a text message.
"It's official. We are in the PLAYOFFS. Congratulations!" the head coach wrote.
The Cougars won the PDL's Northwest Division in 2007, when it made a run to the Western Conference finals that included a 1-0 win over the San Fernando Valley Quakes. BYU has only qualified for the playoffs twice, in back-to-back seasons in 2006 and 2007. The club never placed higher than fourth in the Southwest Division, but took advantage of the newly formed Mountain to wrap up its regular season.
BYU will face Albuquerque in a two-game series this week, with the Cougars hosting the Sol on Tuesday at 7:30 p.m. MT at South Field. Both teams will then travel to Albuqerque's Sol Stadium for a Saturday match that kicks off at 7 p.m.
The PDL playoffs begin after July 20 and feature 19 of the league's 64 teams.