Toolson, Kaufusi will walk on for BYU hoops in 2014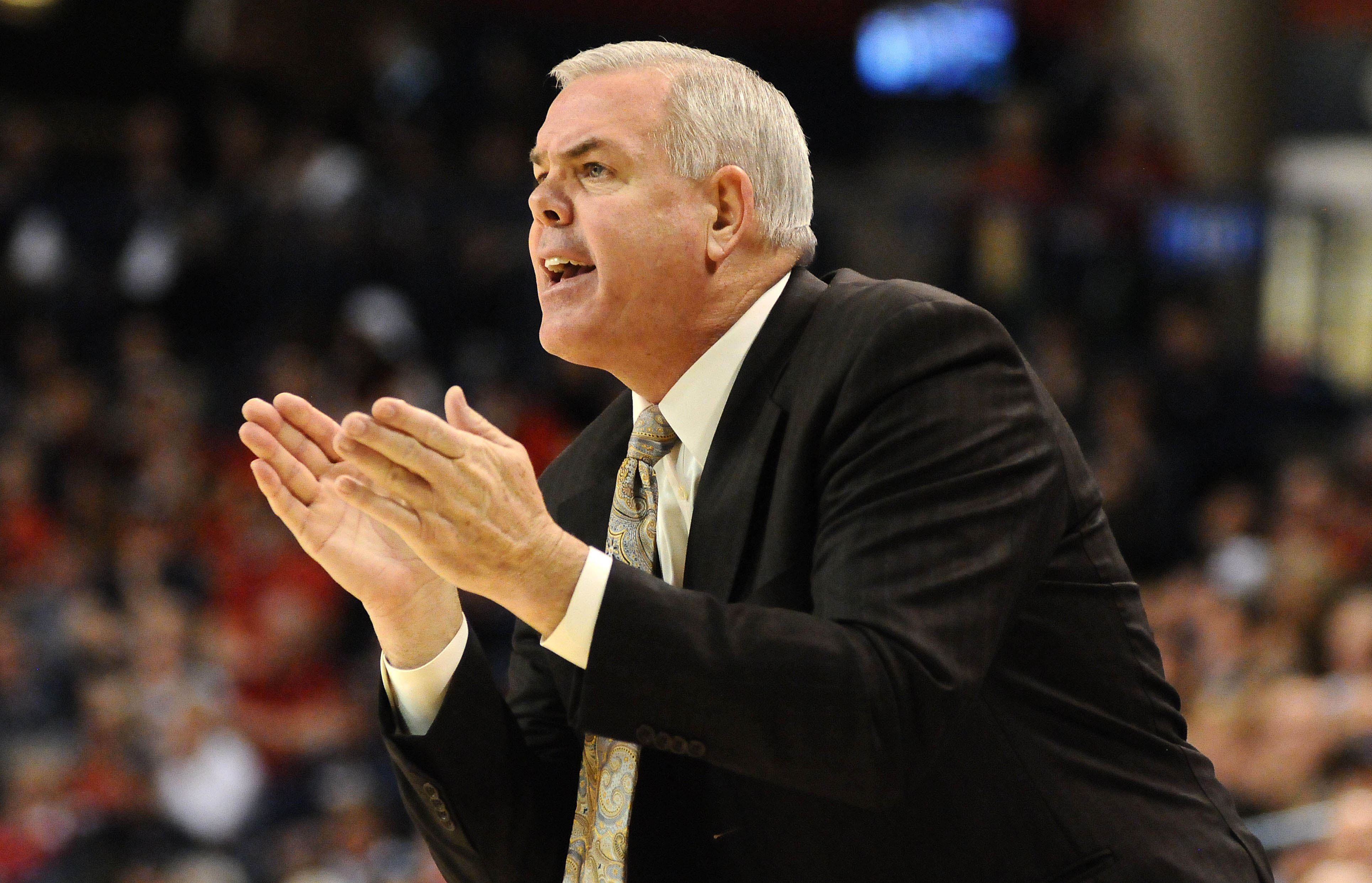 Jake Toolson confirms to Loyal Cougars he will play at BYU this season. Toolson and Kaufusi give BYU tremendous depth.
The Marriott Center events staff better plan on setting up a few extra seats on the BYU bench during the upcoming basketball season — it could get crowded.
Incoming true freshman Jake Toolson and recently returned missionary Corbin Kaufusi will be joining the squad as walk-ons in 2014-15. Both players have been participating in informal summer workouts with the team.
The two new additions will give Dave Rose a fully stocked roster featuring 16 players — a marked contrast from a season ago when the Cougars had only 10 scholarship players and struggled with depth issues. That shouldn't be a problem anymore.
Toolson was widely expected to join the squad as a non-scholarship player for the upcoming season after he announced in June that he could not serve an LDS mission immediately after high school as initially planned, but an official confirmation was never issued. However, the sharpshooting Arizona prospect confirmed his intention to play immediately in a message to Loyal Cougars on Wednesday.
The addition of Toolson should further bolster BYU's guard line, which will be looking for new contributors to step up in the wake of Matt Carlino's departure. Rose's squads have struggled to shoot the ball efficiently from deep over the past few seasons, but the presence of Toolson and newly eligible Wake Forest transfer Chase Fischer should help shore up the Cougars' aerial assault.
Toolson is a consensus three-star recruit who averaged 27.3 points and 12.1 rebounds per game as a senior. He finished his high school career with a 43-point, 13-rebound performance in a playoff loss to mission-bound Payton Dastrup in Arizona.
Kaufusi's arrival is more surprising. Originally recruited to play football at BYU alongside his brother (and one-time Gonzaga-smasher) Bronson, Corbin will forego the gridiron this year to suit up on the hardwood, according to 1280 The Zone's and former BYU defensive back Benjamin Criddle:
Just confirmed Corbin Kaufusi will not play football this year, he will walk on to the Bball team.

— Benjamin Criddle (@criddler21) July 23, 2014
Very little is known about Kaufusi as a basketball player at this point. Online videos of his game are few and far between. We don't know how prepared he may or may not be for the Division I level. But one thing we do know? In true Kaufusi fashion, he is big. In fact, Lawless Republic has speculated that he may have grown to 6-foot-10 during his mission, which was mentioned sometime during football signing day. Regardless of how skilled he ends up being, it would be foolish for Rose (or any coach) to turn down the opportunity to add more size without having to use a scholarship.
With Eric Mika now serving a mission in Italy, the Cougars lack a dominant big man for the upcoming season, and Rose will likely rely on a by-committee approach with a mix of familiar faces (Nate Austin, Luke Worthington, Josh Sharp) and newcomers (Jamal Aytes, Dalton Nixon, Isaac Neilson, Ryan Andrus and, now, Kaufusi). It will be worth watching to see which players rise above the logjam and earn big minutes as the season progresses.
Rose didn't have many options last year, and he still managed to take BYU to the NCAA tournament. Now Cougar fans will get to see what he can do with more cards in his hand.