Opponent Notebook: Texas facing even more attrition?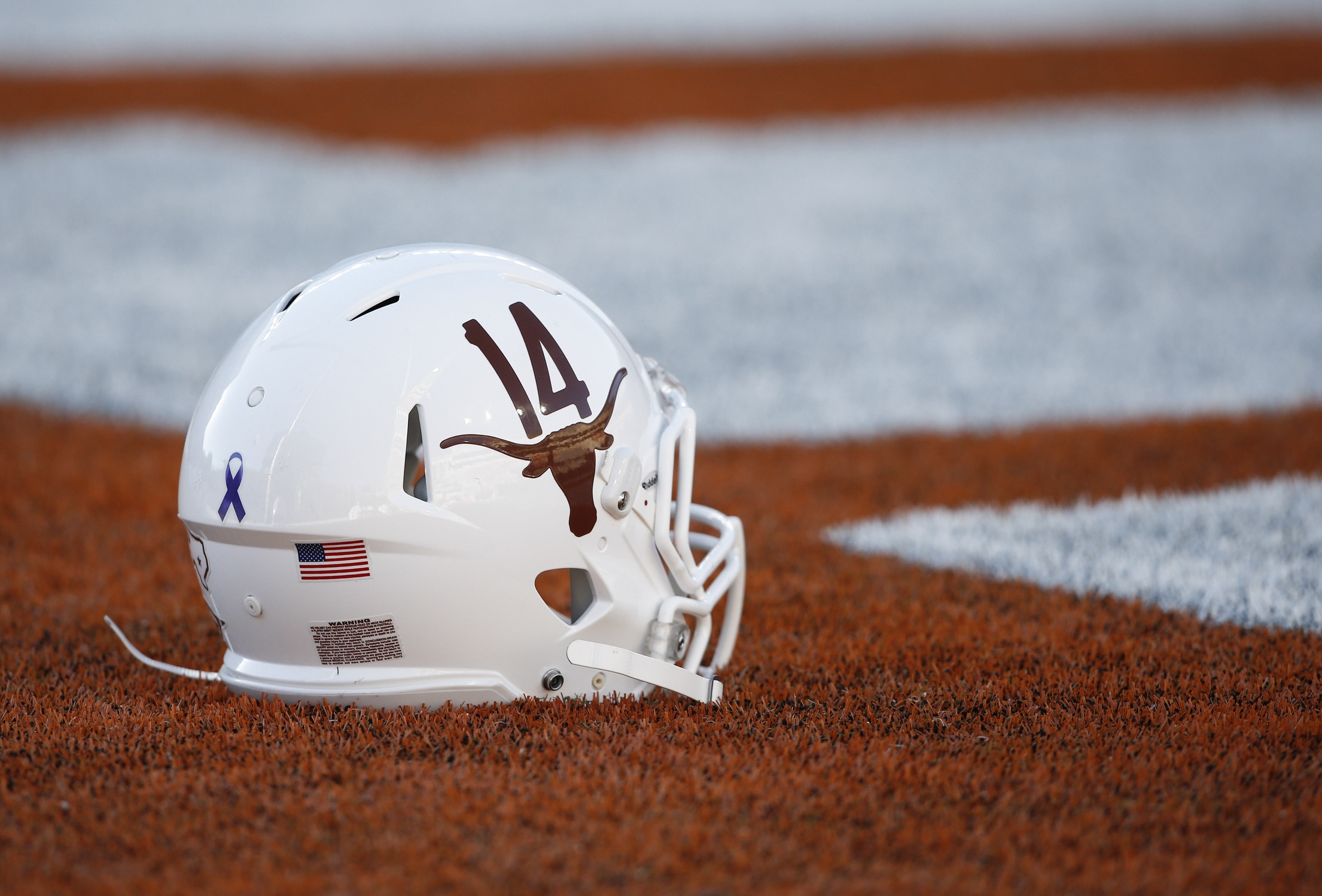 Nine players and counting could be out of action for Texas when BYU visits Austin in September.
Here are news and blog items for the happenings around the Texas Longhorns this summer, who BYU will play in 2014 for the last game of a 2-for-1 series.
Three big stories have happened for Texas in the offseason.
The first: The retirement of Mack Brown, 29-year veteran and 16-year Longhorn head coach, and the resignation of 32-year athletic director DeLoss Dodds. That's a lot of leadership and tenure walking out the door.
The second: The hiring of the most coveted coach in college football, Charlie Strong. Strong was 37-15 in four years at Louisville, including a record of 23-3 and a Sugar Bowl win in his final two seasons.
Those two things lead to what will amount to the biggest collection of news items for Texas, at least for someone like BYU who appears early in the Longhorns' schedule. Nine players have been dismissed, suspended, or announced lost to injury since Strong took over in January, including six players dismissed within a 24-hour period on July 25 — and it may not be over according to a report Tuesday.
I know this is a links post, but there are a myriad of links to this roster upheaval. I may or may not provide a link for every one.
The attrition began in March:
DB Leroy Scott (Sr.) – Dismissed for violation of team rules
FB Chet Moss (Sr.) – Dismisssed for violation of team rules
Leroy Scott was expected to vie for the starting safety spot, and if not win it, be the first DB off the bench in injury or nickel situations.  He recorded 17 tackles in 2013, seeing time at both safety and cornerback.
Moss was a reserve player who played special teams, and especially with Strong's offensive system, was not expected to contribute much in 2014.
Then came the 24-hour spree from Strong a few days ago, who vowed in January his team would be more disciplined when he told seniors they "can lead the new culture or be run over by it":
WR Kendall Sanders (Sr.) – Indefinite suspension, charged with sexual assault
-Projected starter, caught 37 balls for 361 yards and a touchdown as a junior.
WR Montrel Meander (R-Fr.) – Indefinite suspension, charged with sexual assault
-Three-star recruit
RB Joe Bergeron (Sr.) – dismissed
-Starting running back. Rushed for 16 TDs as a sophomore, career totals of 1,392 yards and 25 TD.
RB Jalen Overstreet (So.) – dismissed for violation of team rules
-Rushed for 102 yards and 2 TD as a freshman. Three-star recruit as an athlete (played QB in high school)
DB Chevoski Collins (R-Fr.) – dismissed for violation of team rules
-Four-star recruit
S Josh Turner (Sr.) – dismissed
-Projected starting safety, recorded 33 tackles in 2013.
Looks like some seniors didn't clear the tracks.
In addition to those six dismissals, Texas also announced LB Kendall Thompson (Sr.) will not play due to medical reasons by way of too many concussions. Thompson was expected to start after totaling 90 tackles throughout his career. He started seven games as a sophomore, recording 60 tackles (8 for loss) with 2 sacks.
Now on July 29, three more players are reported by Chip Brown of Horns Digest to be under the microscope and facing suspensions:
WR Daje Johnson (Jr.)
OL Desmond Harrison (Sr.)
OL Kennedy Estelle (Jr.)
Johnson was already reportedly in hot water, but losing him in addition to Sanders and Meander doesn't help anything, and neither does losing experienced offensive linemen.
Wescott Eberts of Burnt Orange Nation commented "The potential of losing Harrison and Estelle is one that could crater the entire offensive line and make it extremely difficult for starting quarterback David Ash to find time to throw."
On the tag line of the BON article under the photo, it mentions the word "temporary." I followed up with Eberts on Twitter asking for clarification, wondering if perhaps it would just be missed practices or other punishment. He explained it would be temporary when compared with a dismissal.
@bhein3 @PBatBON Temporary in the way that a suspension is temporary and a dismissal. Guessing a multi-game suspension if it happens.

— Wescott Eberts (@SBN_Wescott) July 29, 2014
Dismissal or suspension, that would leave those three out of action against BYU if something like that came to pass.
Charlie Strong is a really good coach as well as a strict disciplinarian, so Texas will come out on top — just maybe not right away.
* * *
The good roster news for the Longhorns is the players who were medically cleared to play.
One of those would be potential starting quarterback David Ash (a junior after being granted a medical hardship), who couldn't quite shake symptoms of a concussion suffered against BYU last season and broke his foot in spring practices.
Happy news for the position groups hit by the storm of July 25 is that RB Johnathan Gray (So.) and LB Jordan Hicks (Sr.) were also cleared. The Longhorns still have plenty of talent at running back, as Gray will join senior Malcolm Brown in the backfield.
* * *
The Longhorns' kicker is working on some head fashion:
Texas K Nick Rose with a strong early lead on best headshot, 2014: pic.twitter.com/ejqREl23pn

— Paul Myerberg (@PaulMyerberg) July 29, 2014
* * *
Dustin McComas at Orangebloods runs through a list of players Texas needs to "flip the switch" in order for the Longhorns to have a good season.
* * *
If you have a lot of time, this 10-part series entitled The History of Cheating in College Football Recruiting from Texas blog Barking Carnival is pretty fascinating.
Click here for other items from the Opponent Notebook: Summer Links series