Pre-season conference polls, Northern Illinois series paint picture of BYU schedule philosophy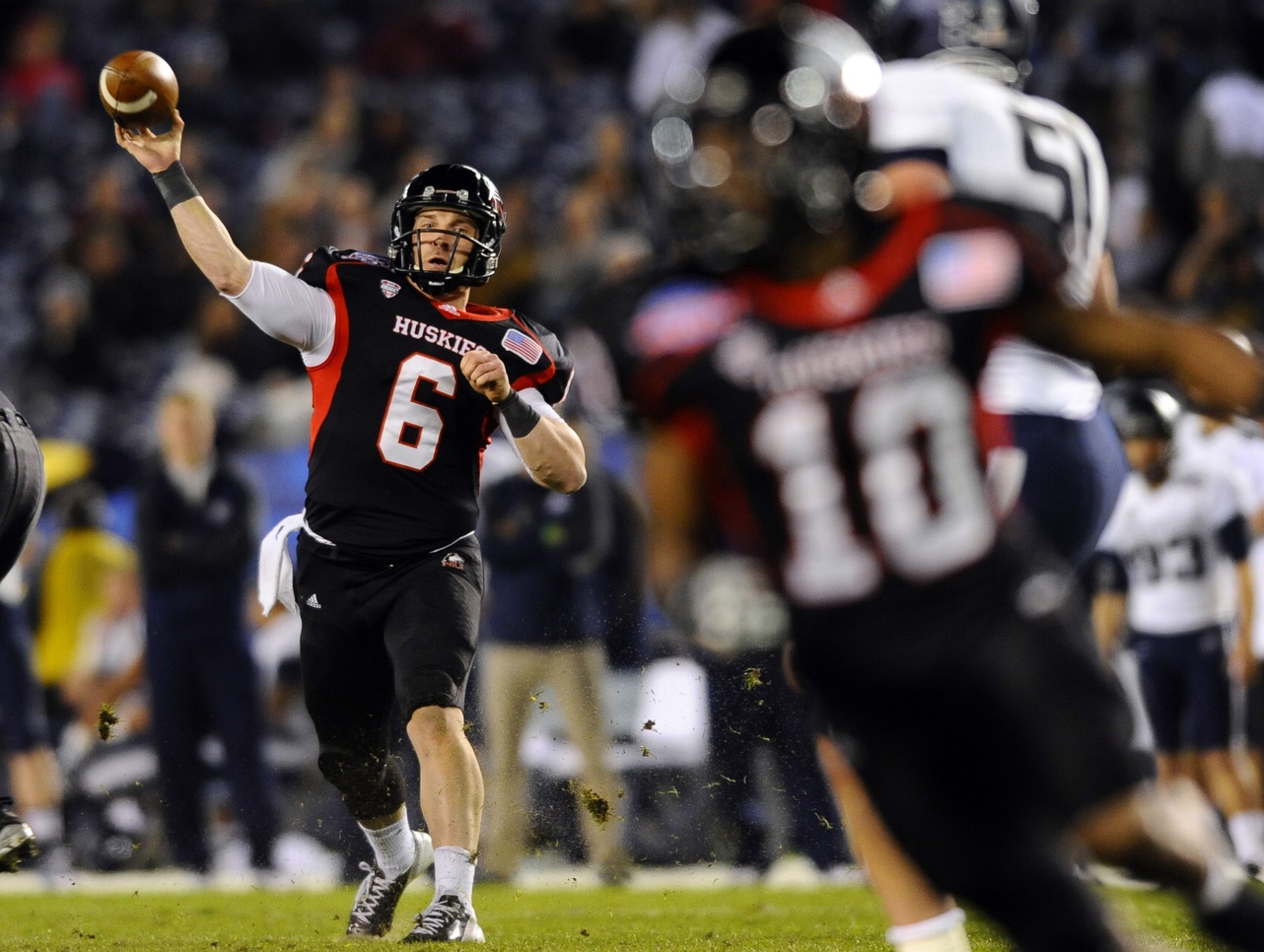 A look at where BYU's 2014 opponents were voted in their respective conference preseason polls and what we can learn about schedule philosophy.
With fall camp fast approaching, media days for both BYU and for all their opponents' conferences have come and gone. With each conference media day usually comes a chance for the press, coaches, or both to predict how their conference race will shape up.
BYU fans have to be a little smarter. As fans of an independent, they get a single outlook predicting how they will stack up against the competition — but having to be better versed in what's going on in college football around the country is hardly something to complain about.
BYU plays teams from six conferences in 2014. In a few paragraphs is a brief look at where each opponent sits in their conference's preseason poll. Looking at the whole list, you can almost see an independent scheduling philosophy coming together.
Some fans worry about seeing too many Mountain West and American (AAC) teams on BYU's schedule. Personally, I have always felt that independence was much more about flexibility and unshackling the team's schedule from dead weight like many conference schedules have.
Like BYU's announcement today for a home-and-home series with Northern Illinois, the Cougars likely want to keep loading up games against average-or-better teams from outside the Power 5. NIU is a MAC team but has been very solid the last four years, finishing 2012 ranked in the top 25. Hopefully the Huskies are still the kind of team that is expected to be in the nine- or ten-wins-per-year range when they play BYU.
These average-or-better non-Power 5 teams will not have the same brand appeal that an SEC team might, but I'm not sure SEC teams are beating down the door to travel to Provo, or anywhere, really. So take a set of solid non-Power 5 teams and then plug in games like Texas, Virginia, and Cal, along with future games with UCLA, Stanford, or Wisconsin and that seems to work pretty well.
Of course, no one ever knows where teams will be when you schedule a school a few years in advance, but if BYU can continue to grab the right kinds of teams, it can keep working toward that national schedule that provides the right mix of challenge, travel, and entertainment.
With that in mind, here is what media and coaches are expecting from BYU opponents this year:
Texas is listed as the fourth of ten teams. The Longhorns are basically tied with Kansas State for third place, but well behind the expected conference leaders of Baylor and Oklahoma. It's tough to know what to make of the Longhorns. There have been a lot of discipline issues, but Texas has plenty of remaining talent.
As Power 5 teams go, Virginia is not great. The Cavaliers are expected to be seventh of seven teams in the Coastal Division. (I salute you if you can tell me which ACC teams go in which division.) Everyone knows Florida State will win the Atlantic, but the Coastal is a total toss-up. Even sixth place Pitt got two first place votes. Maybe Virginia can jump up a few slots.
While it certainly doesn't show up in the win-loss column, Virginia's defense was fairly stout last year and is expected to be good again this year. Last year turned out to be a terrible match up for BYU, where Virginia had enough of a good defense to shut the sputtering offense down and managed to eek out just enough points to win.
Cal was voted sixth of six teams in the Pac-12 North. Some say Cal is the "Colorado of the North Division." The Bears clearly have the lowest expectations of the conference, which perhaps says more about how much better the Pac-12 has gotten the last few years than it does about Cal. At least a little.
BYU is playing three American Athletic Conference teams in 2014, and commissioner Mike Aresco seems to be very happy with his teams scheduling the Cougars. BYU plays UCF, predicted second of 11 teams (Navy joins the conference for its 12th team next year), as well has Houston (third) and Connecticut (ninth).
In future years, BYU will also play 2014 predicted first place team Cincinnati, and fourth place East Carolina.
BYU will play its annual game with Boise State, which is expected to be first of six in the MW's Mountain Division. BYU has to be happy to see the improvement from Utah State as well. The Aggies are expected to be second in the Mountain Division, and many expect the Boise State-Utah State game may again determine who plays in the MW championship game.
The Cougars also play UNLV (third in the West division) and Nevada (Fourth in the West division).
Middle Tennessee is expected to be the second of seven teams in C-USA's East Division. Fun fact: there are only 13 teams in C-USA until Charlotte works its way up to full FBS status.