Projecting 2014 for BYU and opponents in 6 easy charts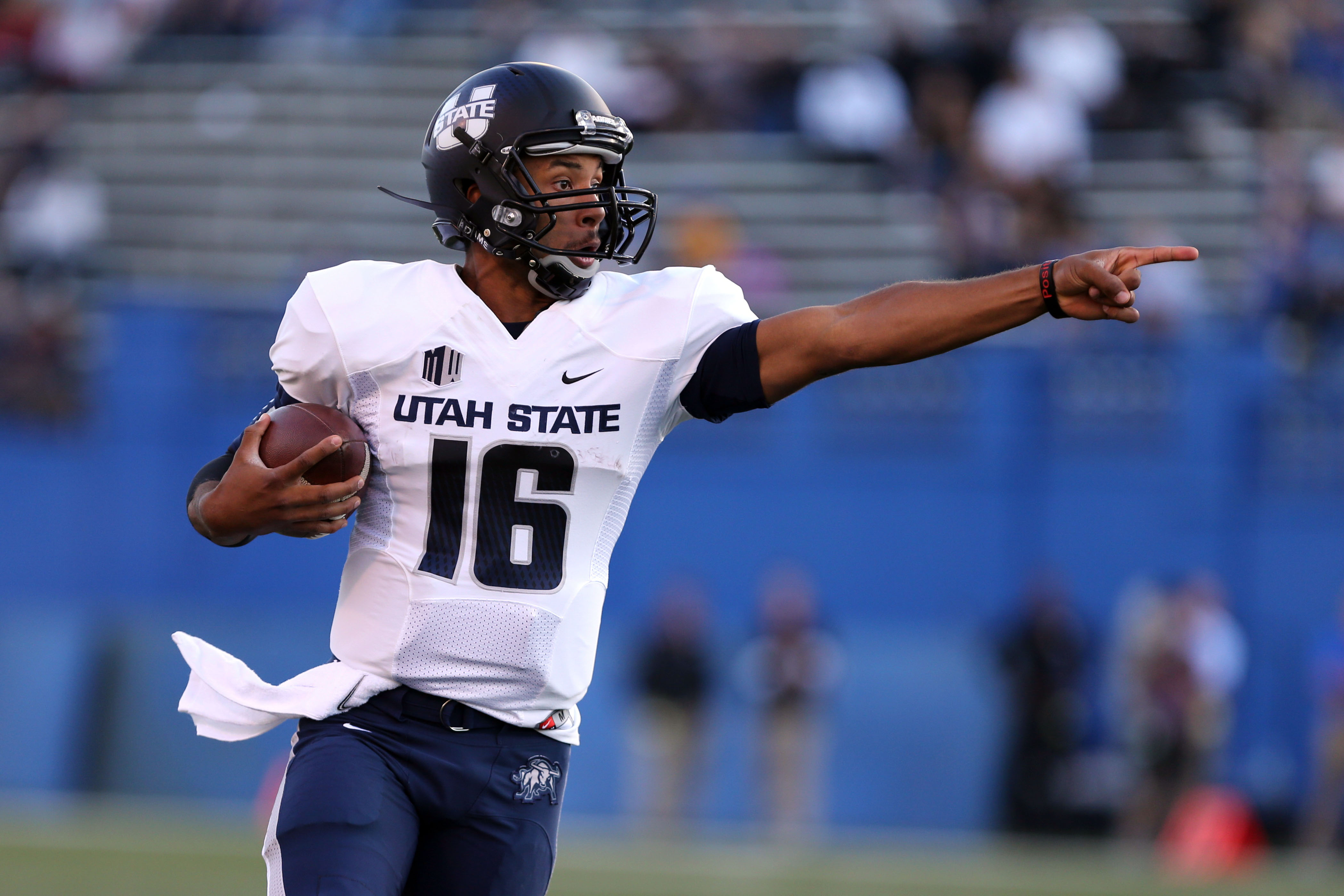 The good people at bcftoys.com have put together a great visual resource previewing teams for the upcoming college season.
The chart on their page can be manipulated in a couple ways. The samples shown here were taken sorting the teams by rank. So teams at the top are expected to be weak and teams on the bottom are expected to be strong. Each team's circle size indicates their raking as well. Teams are also shown by projected strength of schedule (strong schedule on the right, weak schedule on the left). Also, each conference has a different color. The colors make identifying each team's non-conference games pretty easy.
Give their site a look. While they're obviously preseason projections, each chart shows a great overview of what to expect from each team's schedule. We've grabbed some screen shots with permission to compare BYU's season and a few of their major opponents'.
BYU
With their projections, BYU's season breaks down into three pretty clear tiers.
In tier 1, you have UCF, 24; Boise State, 28; Houston, 32; and Texas, 33.
In tier 2, you have Utah State, 62; Virginia, 68; Nevada, 69; UConn, 70; and California, 81.
In tier 3, you have Middle Tennessee, 91 and UNLV 107. Savannah State is not pictured as an FCS school.
Even with what is expected to be an easier schedule than last year, the charts show the benefit of BYU's independent schedule. Outside of a Power 5 conference, BYU is not tied down by too much dead weight on the schedule. The Cougars have managed to schedule four or five tough games, and by only playing one team with a projected ranking of 100 or worse, their strength of schedule is projected to be stronger than almost all Mountain West and American teams.
BYU's overall strength of schedule compares pretty well to Big 10 schools Wisconsin and Ohio State and much better than Iowa. It remains to be seen how much this will matter for BYU, but for college football in general, be prepared for strength of schedule to be a huge topic of discussion regarding who gets into the first playoff.
Texas
Even with independence perhaps offering a stronger schedule than the Mountain West or American can offer, you can see the difference between what BYU is looking at and what Texas is projected to face in the Big 12. BYU is playing one Top 25 team, UCF and Texas will play five.
The harder schedule is reflected in Texas' spot further to the right of BYU. It's no accident that all three of BYU's Power 5 opponents have strength of schedule rankings in the far right column.
The BYU game is getting lots of hype from Texas players and coaches, but UCLA (11) the next week is projected a much tougher challenge.
Central Florida
UCF has a pretty challenging out of conference schedule. Along with BYU, UCF plays Missouri, projected to be 16, and Penn State (48) in Ireland. Those big games land UCF in about the same ballpark in terms of strength of schedule.
BYU fans will want to pay attention to UCF's games with the Tigers and Nittany Lions. BYU fans may be underrating the Knights. This currently projects to be BYU's toughest opponent in a game that's on the East Coast on a short week.
Pages: 1 2