Editorial: Goodbye, fall camp. Hello, 1.6% chance at immortality.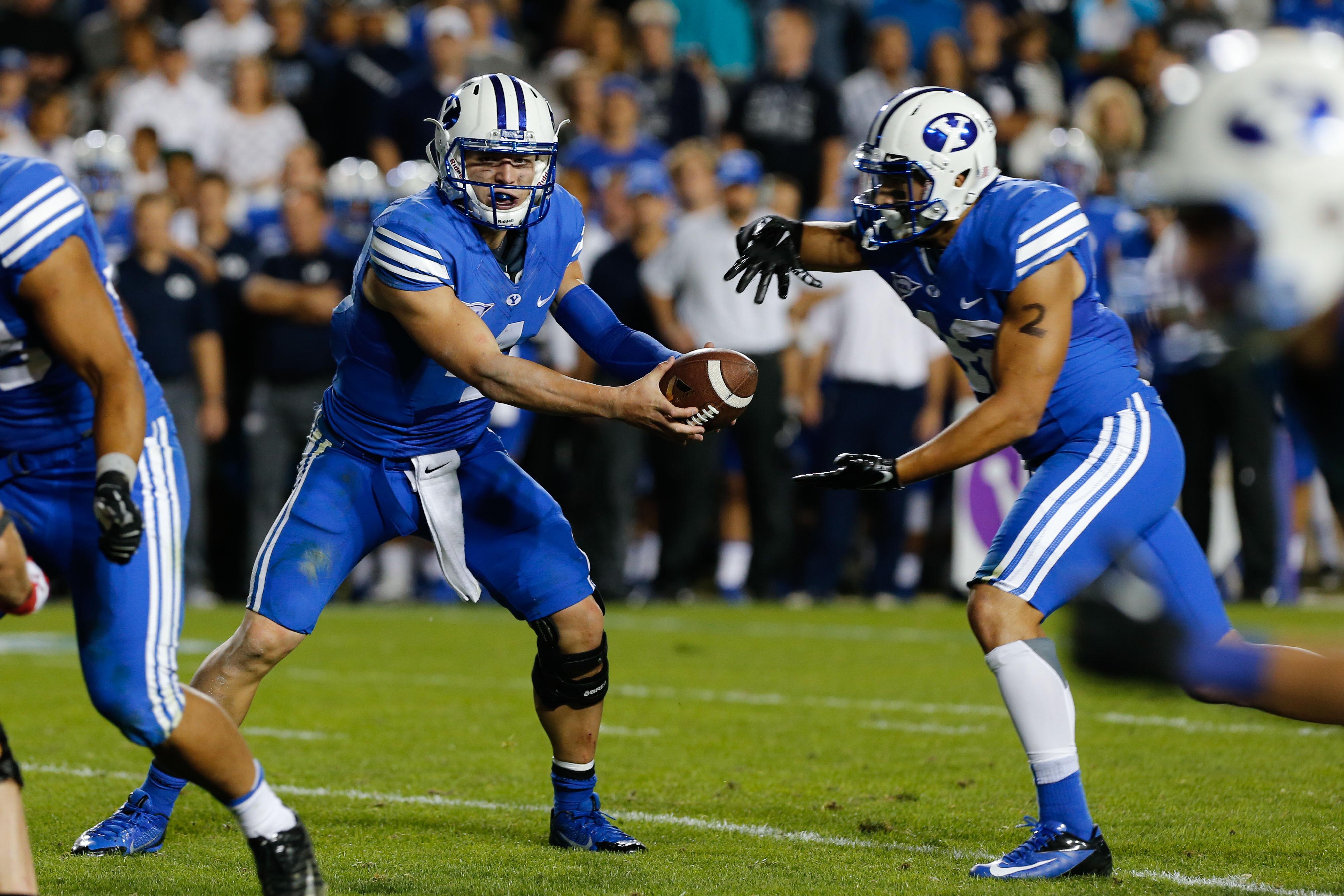 Goodbye, fall camp. No one will miss you. I guess fall camp football is better than no football at all, but four weeks of nothing but practice updates can get pretty painful by the end. The only real news is bad news as the bad luck of injuries inevitably strikes almost every team almost every year.
Meanwhile there are endless updates of how everyone had a great summer, worked really hard, and got a lot better. There are four weeks of wondering if BYU's offense had a great day because they're better, or is it because the defense is falling apart this year?
A lot of Cougar fans seem a little tepid about expectations getting too high. After getting so close in 2006, 2007, and 2009, it seemed like a breakthrough was surely just around the corner, but then it didn't come.
That's the downside to high expectations: it's really easy to be disappointed. As a high school senior, I remember regretting that I didn't go out and get arrested a couple times when I was a 14-year old freshman. That would have made the rest of high school really easy as my parents would have simply been happy that at least I wasn't getting arrested anymore.
The other inevitability as expectations build up over fall camp is someone asking, "Is this the year BYU can go undefeated?"
After so many 1-2 starts, that question seems a little ridiculous for most of us, so it is with some hesitancy I even bring it up. BYU hasn't ended a year ranked in the top 25 since squeaking into the coaches poll at the end of 2011, so just getting back into the polls would probably be a good place to start.
But the heart wants what it wants, and the reality is that after four weeks of fall camp, every college football fan thinks that their team is going to have a great year.
ESPN does say that BYU has ninth best chance among FBS teams to go undefeated in 2014. For the computer to say that BYU has the ninth best shot out of 128 teams is pretty good. Of course the reality is that 1.6% is not the kind of probability you should be betting the kid's college fund on.
The fact that several of BYU's peers have achieved that magical undefeated season has only further served to fan the flames of expectation, but BYU's schedule doesn't really match up with those magical and lucky (because no one goes undefeated without at least some, and usually quite a bit of luck) teams.
It's not that the strength of BYU's schedule doesn't match up with those other teams. It actually appears to be a little tougher than the average BCS-buster.
The problem I see is that the toughest opponents BYU will face in 2014 are on the road. Quick, tell me the best road win of any BCS-busting team.
Most of the teams that had miracle years often did so by knocking off maybe one good team on the road. Fans hoping for BYU to go undefeated against this slate of teams aren't just asking for BYU to do something the Cougars haven't done, but something almost no one has done.
Take a look at this list of the best ROAD victory by each of the eight non-BCS schools to crash the BCS party:
2004 Utah: Wyoming (7-5), New Mexico (7-5)
2006 Boise State: SJSU (9-4), Utah (8-5), Nevada (8-5)
2007 Hawaii: Nevada (6-7)
2008 Utah: Air Force (8-5)
2009 Boise State: Fresno State (8-5)
2009 TCU: BYU (11-2), Clemson (9-5), Air Force (8-5)
2010 TCU: Utah (10-3)
2012 Northern Illinois: Purdue (6-7)
Looking at some 2014 predictions, it seems like only the 2009 TCU season will be as close as what BYU could be facing with UCF, Boise State, and Texas on the road. UCF's over/under regular season win total is 8.5. With a bowl game that could easily end up at 10 or 11. Boise State's O/U is 9.5. Add a bowl game and maybe the MW championship game and they could be an 11- or 12-win team themselves. Oddly, that 2009 TCU team with the best road wins ended up losing in the Fiesta Bowl on a fake punt to Boise State.
That 1.6% chance comes mostly from it being so difficult for BYU to turn from a team that has gone 9-13 on the road the last 4 years into a team that can go 6-0 on the road this year.
I say it's OK if you, as a fan, dream of the 1.6% chance that maybe everything falls into place in 2014- as long as it doesn't turn into angrily calling for everyone to be fired when BYU is not able to knock off two 10-win teams on the road in the same year.
In the end, it doesn't matter. Because by this time next week we'll be breaking down actual game video and looking forward to the upcoming game at Texas. We'll leave the rest of the prognosticating until the offseason and the long four weeks of next year's fall camp.