Loyal Cougars Staff Predictions: BYU v. Virginia
Updated: September 20, 2014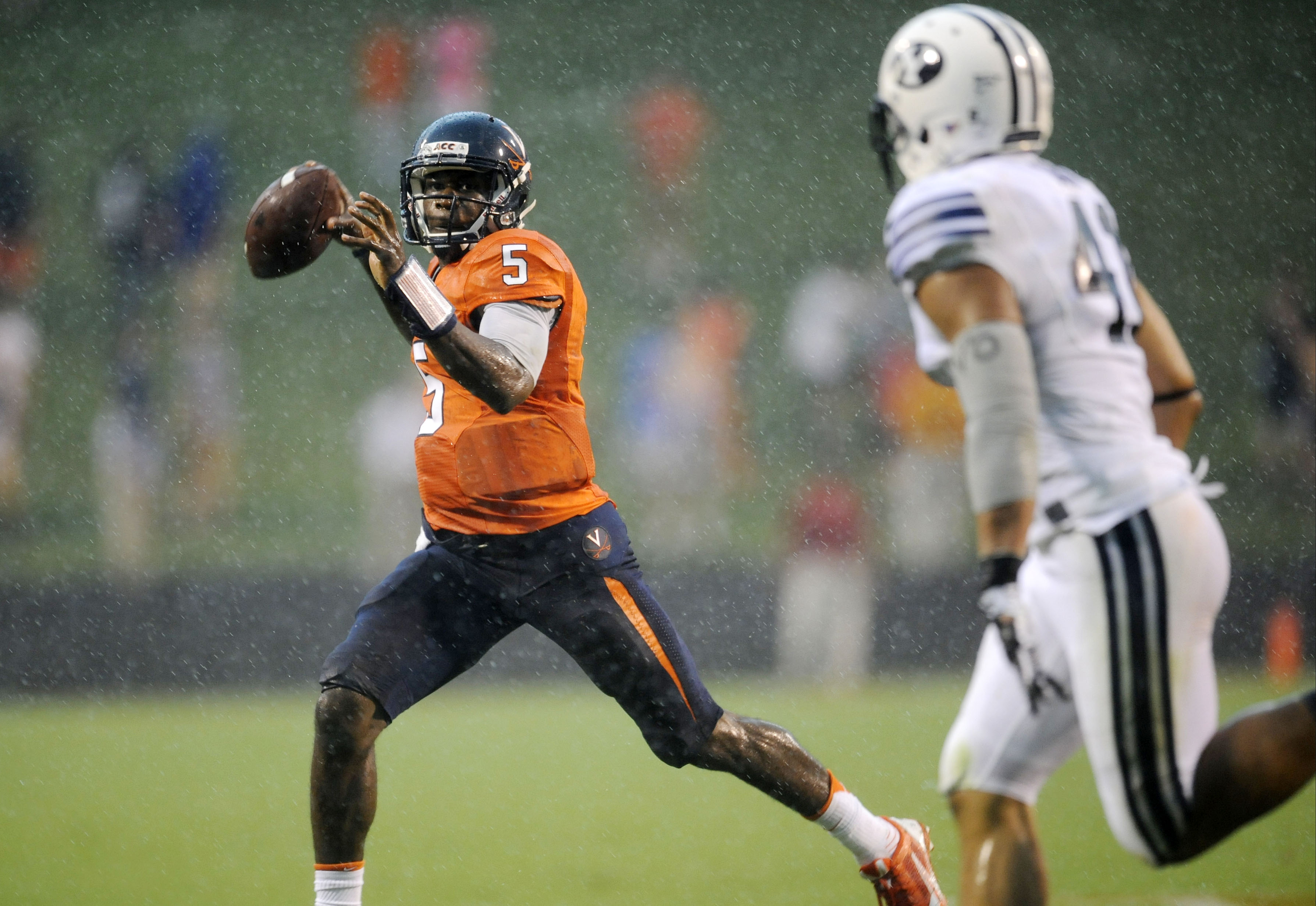 It's game day, and that means it's time to check the predictions of the staff here at Loyal Cougars for today's game against the Virginia Cavaliers. Charles was the closest in Week 3, predicting a 35-9 BYU win over Houston. Which of our writers will get the win in Week 4?
Game Capsule
BYU Cougars (3-0) vs. Virginia Cavaliers (2-1)
LaVell Edwards Stadium, Provo, Utah
Kickoff Time: Saturday, September 20, 2014, 1:35pm MDT
TV: ESPN (Bob Wischusen/Matt Millen/Quinn Kessenich), BYUtv Countdown to Kickoff (Dave McCann/Blaine Fowler) 12:30pm MDT
Radio: Cougar IMG Sports Network (Greg Wrubell/Marc Lyons): Sirius XM 143, KSL 1160 AM and 102.7 FM, and online at BYUcougars.com
BYU Game Notes, Virginia Game Notes
The Cougars enjoyed a few extra days of rest and preparation after a short week against Houston. The extra time pays off, allowing the Cougars time to prep and heal. BYU 28, Virginia 16.
It's tough to feel that apprehensive about this game. Vegas has BYU favored by 14 and while they might not cover that, it seems fair to expect a win under those circumstances. I've said for a long time that last year's game was a case of a terrible matchup. While the Virginia defense is still everything that I expected it to be, BYU's offense seems improved enough to get the points needed to win. BYU 24, Virginia 10.
The Cavaliers force a few turnovers that lead to points, but BYU still wins the game. It's on to a glorious 4-0 start and a top 20 ranking for the Cougs. BYU 27, Virginia 17.
Virginia's defense does a decent job containing Taysom, but the Cavaliers' offense is stifled by the Cougar D. BYU 28, Virgnia 10.
The Cougars waste no time getting down to business after a non-rain-delayed kickoff. BYU crushes UVA. BYU 35, Virginia 0. 
Without a lot of defensive/special teams scoring, which I don't think will happen, I just don't see how Virginia can score enough points on the road to win this one. The Cavaliers will likely bring the best defense BYU has faced to date, and I think they'll hold the Cougars to their lowest point total of the season, but I still think BYU will score enough to get the job done and move to 4-0. BYU 31, Virginia 16.
So, there you have it. Add your predictions to the discussion on Cougarboard.
Here's hoping that BYU comes out and plays their most complete game to date. Go Cougars!