The Next Round of Conference Realignment: Part 2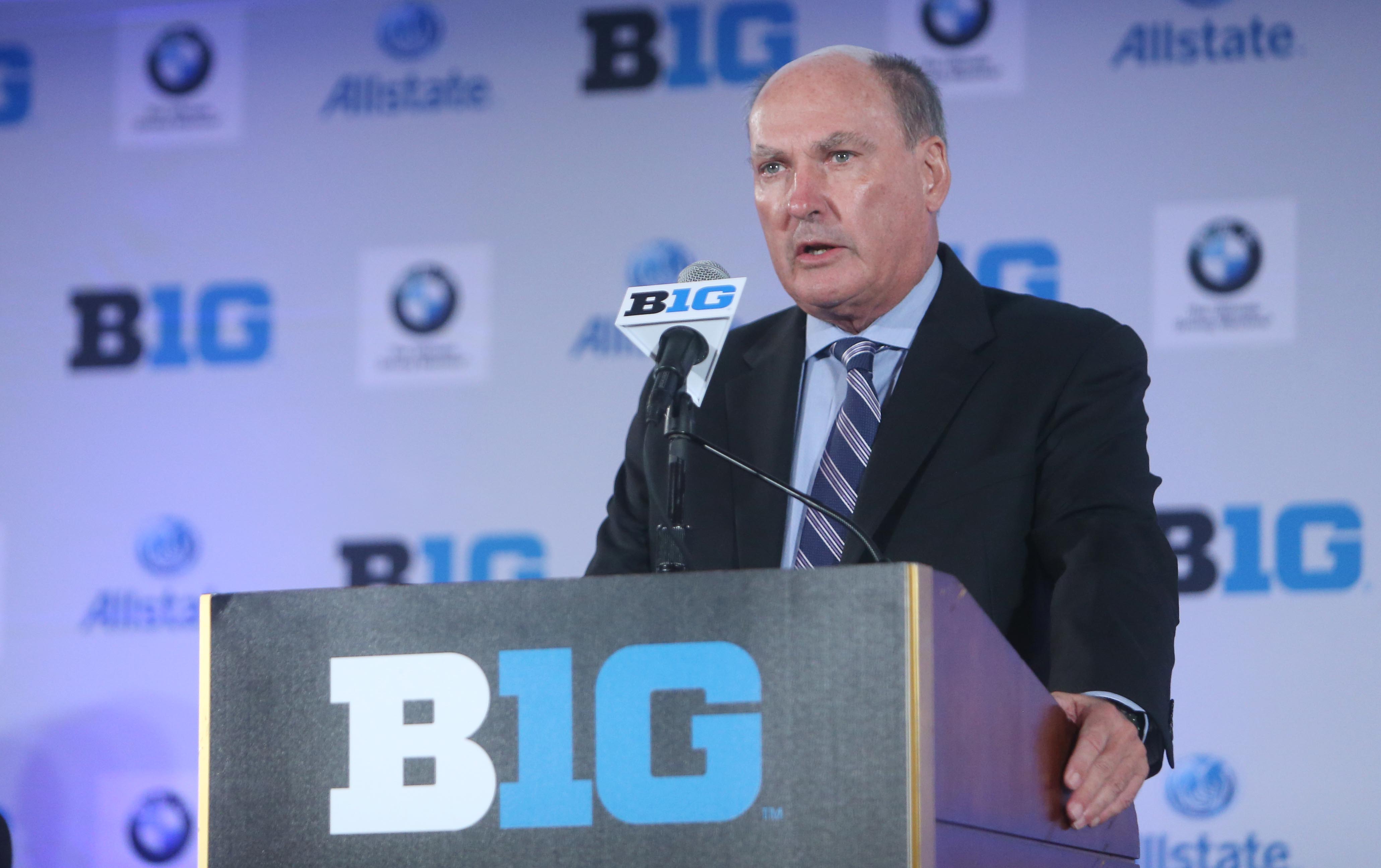 In this 3-part series, Troy Adams looks at the current stability of the Power 5 conferences, the issues most likely to trigger the next round of conference realignment, and which teams and conferences are most likely to make a change. Today's Part 2 focuses on the conference most likely to make the first move and provides some details on a 16-team conference schedule. If you missed yesterday's Part 1, it can be found here.  
So Who Will Expand Next?
I believe that the B1G will add two more teams before it negotiates for its next media deal, which will begin in 2017. Why? It's simple– greed.  More teams in the conference will mean more inventory, which will increase the value of the new contract.  If the B1G treats new members like it did Nebraska, Maryland, and Rutgers, the new members can expect smaller payments for the first 6 years of the contract. Thus, the relative pay-outs to existing teams will be even larger. So two new teams will mean more money for the old guard every year, for six years.
Won't Two New Teams Decrease The Odds Of Making The Play-Off?
What many do not realize is that a 14-team conference creates unique scheduling challenges because both divisions have an odd number of teams. A 16-team conference would create two 8-team divisions and would enable a better conference championship situation (explained below). It would also create the possibility of an annual seeding system, which would protect the stronger teams every year.  The net effect is that it would increase, not decrease access to the playoffs for the better teams.
How Could 16-Team Scheduling Work?
Four-team pods with two pods in each division would create several scheduling possibilities. The first example would enable annual seeding.  The second is based on each team regularly playing every other team in the conference.
Annual Seeding Model
Step 1: Seed the teams from 1-16 based on results from the previous season and place them into pods accordingly:
Step 2: Each team plays all pod teams, two divisional opponents, and two teams from the opposite division every year. Here is an example based on the #1 seed.
#1 plays #8, #9, and #16 (3 games).
#1 plays #5 and #13 from Pod B (2 games).
#1 plays 2 teams from Pod C in odd years or 2 teams from Pod D in even years (2 games).
Step 3: Reserve the last Saturday in November for "flex" conference games. The 1's play the 1's, the 2's play the 2's, and so forth. To ensure that teams will not have played previously during the regular season, Pod A can match up against Pod D in odd years and against Pod C in even years. The two winners of the #1 games would face off the following Saturday in a conference championship game.
Obviously many details remain to be outlined including tie-breakers, which seeds play which, etc., but the basic idea is fairly simple.
Regular Rotation Model
Step 1: Teams are divided into Pods based mostly on geography.
Step 2: Each team plays all pod teams, two divisional opponents, and two teams from the opposite division every year. Here's an example based on Team #1.
#1 plays #2, #3, and #4 (3 games).
#1 plays #5 and #6 from Pod B in odd years and #7 & #8 in even years (2 games).
#1 plays two teams from Pod C in odd years or two teams Pod D in even years (2 games).
This would ensure that each team would play all pod opponents every year, all divisional opponents every other year, and all opposite division opponents at least once every four years.
The Notre Dame Tweak
Since Notre Dame plays five ACC games each year and is technically the 16th ACC member in every other sport, the ACC could include Notre Dame in a pod-based championship system with the resulting bowl games, and they would not have to change much. To be brief, Notre Dame would play three pod opponents, one division opponent and one cross-division opponent each year. With just a couple of other teams willing to shift pods once every three years, this system would work for the ACC such that Notre Dame would play all ACC teams in a three-year cycle AND they would have a 16-team championship.
Check back on Monday as Troy predicts which teams will be involved in the next round of expansion and how the dominoes will fall from there.