Cougar Predictions: BYU v. Boise State
Updated: September 11, 2015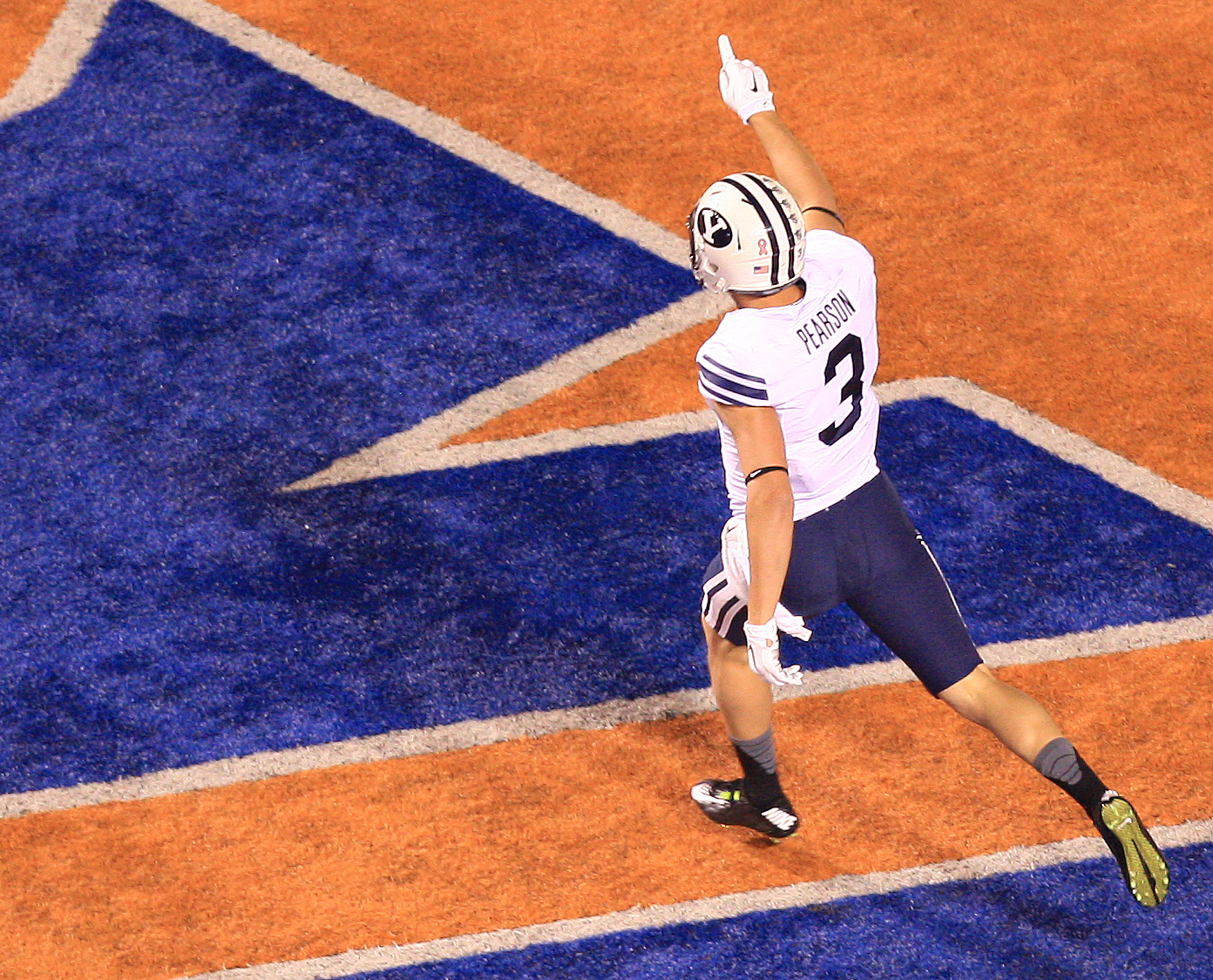 We surveyed 20 die-hard BYU fans for their expert opinions on what to expect when the Cougars face the Boise State Broncos this Saturday night at LaVell Edwards Stadium. Here are the consensus top answers.
BYU's leading tackler will be a ______ (Last week's leader was LB Pikula)? LB: 90%. DB: 10%.
How many total points will be scored? 50 or more- 90%. 49 or fewer- 10%.
How many BYU players will score their first TD of the year (Taysom Hill and Mitch Mathews accounted for all 4 touchdowns against Nebraska)? 75% said 2. 15% said 3+. 10% said 0-1.
How many plays will BYU's shortest TD drive be (BYU had TD drives of 3 and 4 plays versus Nebraska but both were led by Taysom Hill)? 4 plays or fewer: 65%. 5 plays or more: 35%.
How long will Jonny Linehan's longest punt be (Jonny had a 77-yarder and a 64-yarder last week, but both were with the wind at his back)? 55+ yards: 65%. 46-54 yards: 35%.
Will BYU down a punt inside the 10 yard line (BYU pinned Nebraska at the 11 and also at the 12, but none inside the 10)? Yes: 60%. No: 40%.
How many BYU players will record their first INT, Safety, Blocked Kick, or Fumble Recovery of the season (Fred Warner had a FR and Micah Hannemann had an INT vs. Nebraska)? 0-1: 60%. 2: 35%. 3+: 5%.
How many TFLs will the BYU defense record (9 against Nebraska)? 60% said 5-7. 35% said 0-4. 5% said 8+.
Will there be a fake kick or a pass thrown by a non-QB (either team)? 55% said Yes. 45% said No.
What jersey number will be worn by the first BYU player to score a TD? 11-99: 55%. 1-10: 45%.
Which player will be BYU's leading rusher (Against the Huskers, Hine rushed for 37 yards, M.Juergens for 7, A.Brown for 1, and Carter for -11)? 55% said Hine. 45% said A.Brown.
Which BYU receiver will have the better game (Mathews led with 21.9 fantasy points at Nebraska, then Kurtz with 17.3, Houk with 9.9, Blackmon with 9.3, and Juergens with 7.0)? Kurtz: 55%. Mathews: 35%. Other: 10%.
What will Tanner Mangum's QB rating be (Mangum's 178.4 rating in Week 1 was aided by the completed Hail Mary)? 55% said 111-130. 25% said 0-110. 20% said 131+.
How many BYU players will record a reception (9 players caught a pass last week)? 45% said 6. 20% said 7. 15% said 5. 10% said 8. 10% said 9.
Who will win? BYU- 80%. BSU: 20%.
So, there you have it. It looks like 80% of our experts predict an outcome different from what Las Vegas is expecting (BSU is a 2.5-point favorite). Check back after the game to see how the predictions shake out. Go Cougars!