Around the NCAA: One Football Clip to Rule Them All!
Updated: October 29, 2015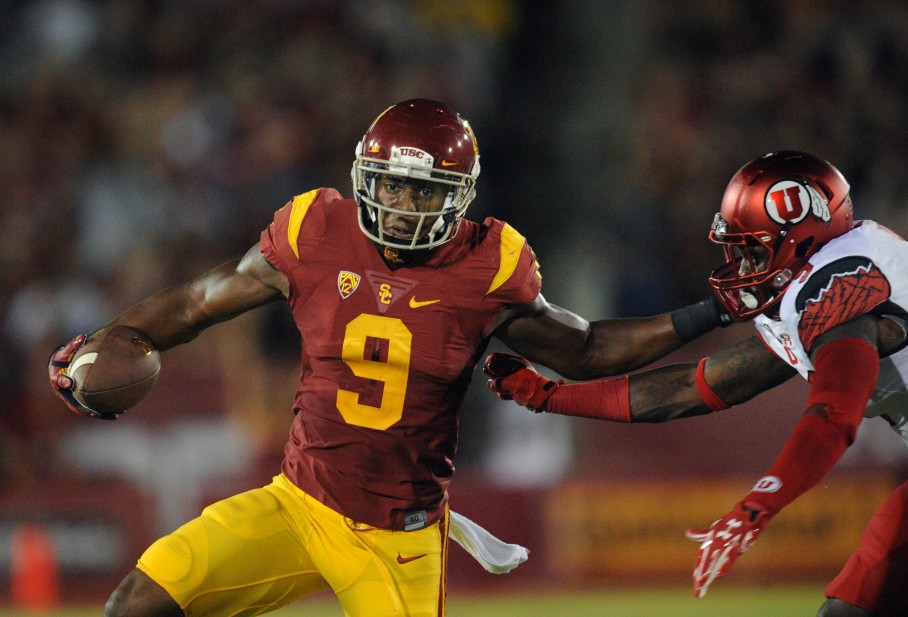 I have only one thing to show you this week. It may just be the last football highlight clip you will ever need to see.
I'm sure you've seen it by now, but it is something that must be viewed over and over to completely appreciate its amazingness. It's USC WR JuJu Smith-Schuster stiff arming Utah CB Dominique Hatfield into oblivion.
Here it is from another angle:
And one more angle for good measure:
I haven't really watched much of Utah this year, but I have seen USC play a couple of times, and I watched this game live. This did not look like the same USC team I had seen earlier in the season.  I suspect this was not the same Utah team that folks had watched earlier as well.
Nonetheless, this clip is something that will probably live on for many years to come, as it rightfully should. I, for one, cannot take my eyes of it.  Nothing else I could say or show you from this last week will be as great as this.
Enjoy the bye week everyone!