Fall Camp Roster Update 2016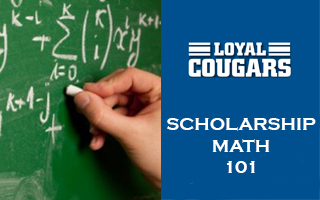 This is a follow-up to the "Scholarship Math" piece I wrote in June. With the release of the 105-man Fall Camp roster, there's a bit more clarity to how the coaches were able to whittle down the roster to reach the NCAA-mandated limit of just 85 scholarship players on the roster for 2016.
Fall camp is finally upon us. And with just 29 days until BYU kicks off the 2016 season against the Arizona Wildcats, the gods of BYU football have given us a morsel of personnel-flavored manna with the release of the 105-man roster. By rule, only 105 players are permitted to participate in offseason practice. The Loyal Cougars projected preseason roster contained 145 players potentially expected to earn a spot on the 105-man roster.
Unexpected Additions
Only 3 players are listed on the roster that were not included in our projection: DS Britton Hogan had a mission call to the South Africa Durban and was expected to leave in May, but his plans appear to have changed and it appears he will be BYU's deep snapper this season. Hogan was originally expected to return from his mission in 2018, redshirt and pay his own way for the 2018 season (Matt Foley's senior year), and then go on scholarship for the following four seasons as Foley's successor. With Foley's apparent departure, Britton may be on scholarship immediately, though there is no way to know for sure without an announcement from either the school or himself.
Also new to the roster is DE Moses Folauhola. Folauhola signed with Utah out of Hunter High in 2012. He redshirted with the Utes for the 2012 season and suffered an injury that many expected to end his football career. He worked hard to make it back and signed with Snow College's class in 2014. For some reason, Moses never suited up for the Badgers and has been attending Salt Lake Community College for the past two years. He joins the team as a Redshirt Senior, but there is no word on if he will use a scholarship spot or not.
One final unexpected addition is Punter/Kicker Jake Oldroyd from Southlake Carroll HS in Texas. My Twitter game must be slipping since I missed this tweet in February:
I am incredibly blessed to announce that I'll be attending BYU to further my education & football career #GoCougars pic.twitter.com/NCt1TVBS9z

— Jake Oldroyd (@JakeOldroyd39) February 21, 2016
Oldroyd is LDS and will likely join the team as a preferred walk-on and serve a mission following the 2016 season.
Unexpected Absences
Obviously, approximately 40 players on our preseason projected roster were not going to make the Fall camp roster. We now know the identity of these 43 (to be exact). Of the 43, at least 14 were expected to hold scholarships for the 2016 season, so the new coaching staff has definitely done quite a bit of shuffling this offseason. There are many reasons why a player may not be listed on the 105-man roster. Yes, it could mean that the player was cut from the team and his scholarship not renewed. But, it could also mean a number of other things. First, if a player is physically unable to participate in fall camp, even if he is an expected contributor, it doesn't make sense to give him a spot in the 105 that could be used for another player to get reps in the new system. Kyle Johnson most likely falls into this category. Reports are that he is still rehabbing his knee and is trying to make it back mid-season. Others may be off the 105 for academic or disciplinary reasons- a player must be completely academically eligible in order to participate in camp. Whatever the reason, here are the scholarship players not included on the camp roster:
Joe Brown: OL originally expected to transfer from Miami to reunite with HS friend Tyler Luatua; likely changed his mind when Luatua chose to stay at Notre Dame
Tyler Cook: interesting omission since TBS interviewed him 2 weeks ago and he was excited for the upcoming season (and presumably back to 100% healthy)
Zac Dawe: was pictured at an OL activity last week; no word on why he would be kept off the 105
Corey Edwards: Kicker has underperformed; possible scholarship cut
Matt Foley: was expected to be our long snapper for the next three seasons; would be a big loss if not for the unexpected arrival of Britton Hogan
Teancum Fuga: wasn't expected back from his mission until next season; possible Greyshirt to rehab from mission in 2016 as his eligibility clock hasn't started yet
Rylee Gautavai: showed well in spring, but hurt his knee in Spring Game
Kyle Johnson: still recovering from knee injury; word is he's trying to come back mid-season
Lene Lesatele: Possible scholarship cut due to underperformance
Va'a Niumatalolo: No known injury; coaches don't need 8 scholarship ILBs to man one spot on the 4-3 defense; Va'a & Rylee may be the odd men out
Keanu Saleapaga: situation unknown; was expected by many to contribute this year as a True Freshman
Sione Takitaki: was listed as a co-starter at the Stud position on the Spring Depth Chart; HUGE loss if he can't make it back with the team
Taumata Tofi: was not with the team this Spring; showed great potential at DT, but it seems highly unlikely he'll be back at this point
Brad Wilcox: no word yet on the reason for his absence; hopefully he can make his way back as losing a starting OT would be another HUGE loss
There are also 29 walk-ons that have previously been with the team and are not listed in the 105. The situation with the walk-ons is sightly different. They could be missing for any of the same reasons as the scholarship guys: cut from the team, injuries, academic issues, honor code issues, team disciplinary issues. But, it could also be that they just didn't have a spot on the 105. Twenty players will be added to the roster on August 29 when classes start. Some of those twenty will make the team by tryout (10:45am on the 29th), but the remainder will come from those that have been with the team previously and new preferred walk-ons not forced to go through the tryout process. Here are the 29 walk-ons not included in the 105:
DE Roman Andrus, WR Jake Arslanian, RB Cody Bond, RB Dino Collins, OL Darren Denucci, CB Caden Dortch, RB Bryan Engstrom, S BJ Fifita, QB Kai Garner, TE Kyle Griffitts, RB Colby Hansen, LB Porter Hansen, LB Tanner Huber, WR Batchlor Johnson, WR Elliot Knox, WR Taggart Krueger, RB Paul Langi, DE Maurice Maxwell, K Andrew Mikkelsen, LB Sam Morell, S Connor Noe, WR Shad Pace, P Taylor Parker, DE Cody Savage, WR Nephi Stevens, OL Brevan Ward, P Drew Wilson, TE Cody Wilstead, & WR Jake Ziolkowski.
Scholarship Counts
So, how do these changes affect the scholarship totals for 2016? In my previous article, I concluded that based on then-current estimates, there were at most 98 players on the 2016 BYU roster that held a scholarship at one point. Prior to today's announcement, I had already trimmed that number down to 94 with the news of the non-renewal of 5 scholarships (Toloa'i Ho Ching, Bryan Sampson, Steven Richards, Nathan DeBeikes, & Jaterrius Gulley) and the early addition of Kieffer Longson.
With today's news, based only on the 105-man roster (which can still change prior to opening day), we can move the scholarship count down to 79. This accounts for the 14 listed above, as well as Roman Andrus, a likely walk-on who has also been removed from the roster.
Keep in mind that several of these removed players can still be added to the team this year on scholarship. If a player is medically unable to play, he occupies a roster spot but his scholarship does not count against the 85-man limit. If these players rejoin the team on scholarship and play in 2016, they will still count toward the 85. I would expect Kyle Johnson, Sione Takitaki, Brad Wilcox, and Zac Dawe to have the best opportunity to overcome their respective obstacles and rejoin the team as part of the 85 this year.
More to come…
Stay tuned to Loyal Cougars later today as we'll post an updated Depth Chart and updated printable rosters based on the Fall 105. As always, be sure to check out all the tabs on our live-updating roster Googledoc.