Depth Chart
Depth Chart updates occur weekly during the season, three times during Spring camp and three times during Fall camp. Spring and Fall updates are made before, during, and after camp. "Before" updates readjust the Depth Chart from the previous projection to account for injuries, players leaving the program, players departing on/returning from missions, etc.
Here is a look at the projected Depth Chart for Saturday's game against the Utah State Aggies.
Latest Update: 11/25/15
This update includes:
Updated injury information from Fresno State game & this week's practices.
Updated depth per official BYU depth chart release
Please comment below if you have any corrections or email us here.
You can download the PDF version here.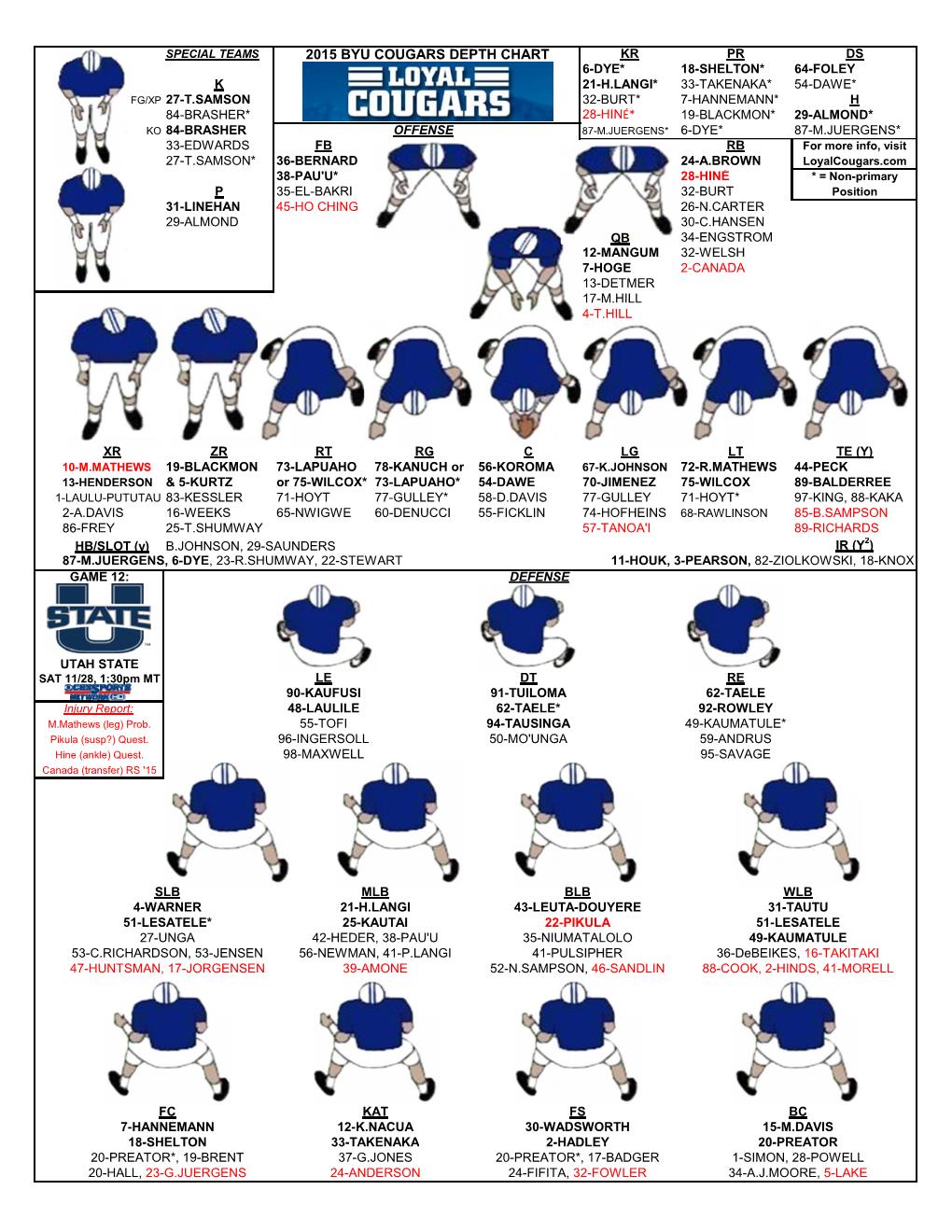 BYU Roster for Game 12 (Download PDF here)