Video: How to warm up, by Jamaal Williams and Algie Brown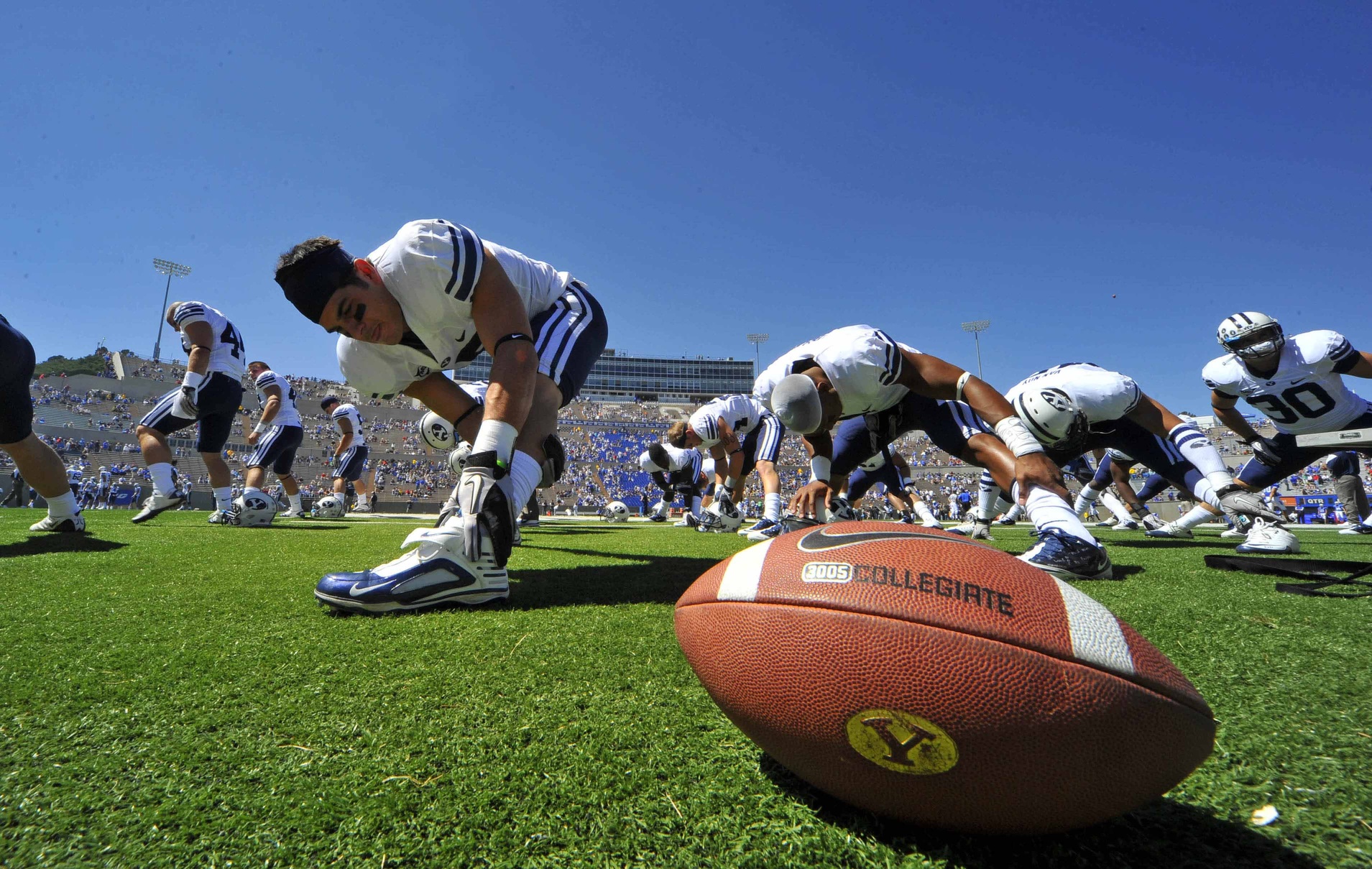 One of the best things about BYU's 2014 fall camp is the proliferation of Vines and Instagram videos from coaches, officials, reporters, and video production departments. We're getting first-time behind the scenes access to fall camp — even if it is only coming six seconds at a time.
Director of Football Operations Zach Nyborg posted the following this morning. I expect a full-length warm-up video from these two running backs in the near future. (Make sure the sound is enabled.)
It appears Nyborg's Vine account will be a source of morsels like this. If you scroll past the few from this camp, you'll see some practice highlights from his time at Wisconsin.