Podcast 154: Basking in the Burnt Orange Glow with Spencer Linton
Updated: September 9, 2014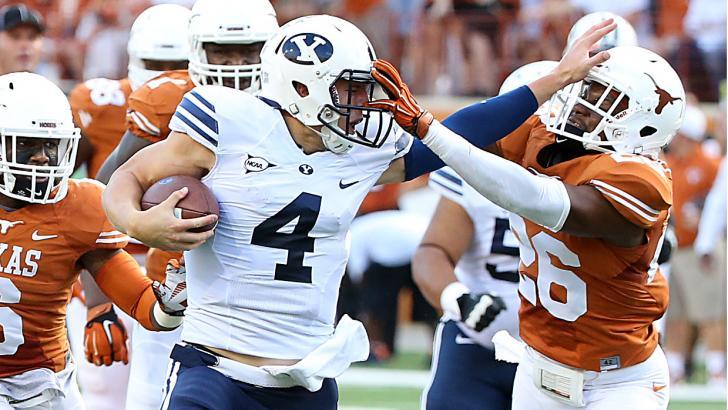 We're still singing, "Deep in the Heart of Texas" here on the Rise & Shout podcast, and BYU SportsNation co-host Spencer Linton joins us to discuss the fallout from Saturday's stunning victory. He tells us why we shouldn't expect a let down against Houston on Thursday night, and spills the beans on how Brian Logan celebrated Taysom Hill's Texas Two Step Hurdle.
Matt and Adam break down the frontrunners for the College Football Playoff and handicap BYU's chances of playing spoiler. They also examine whether expectations are now out-of-whack after beating the Longhorns. And is Taysom Hill the best player of the Bronco Mendenhall era? They discuss.
Listen to the podcast above, download and rate us on iTunes, and tune into our RSS feed.