Loyal Cougars Staff Predictions: BYU v. Nevada
Updated: October 18, 2014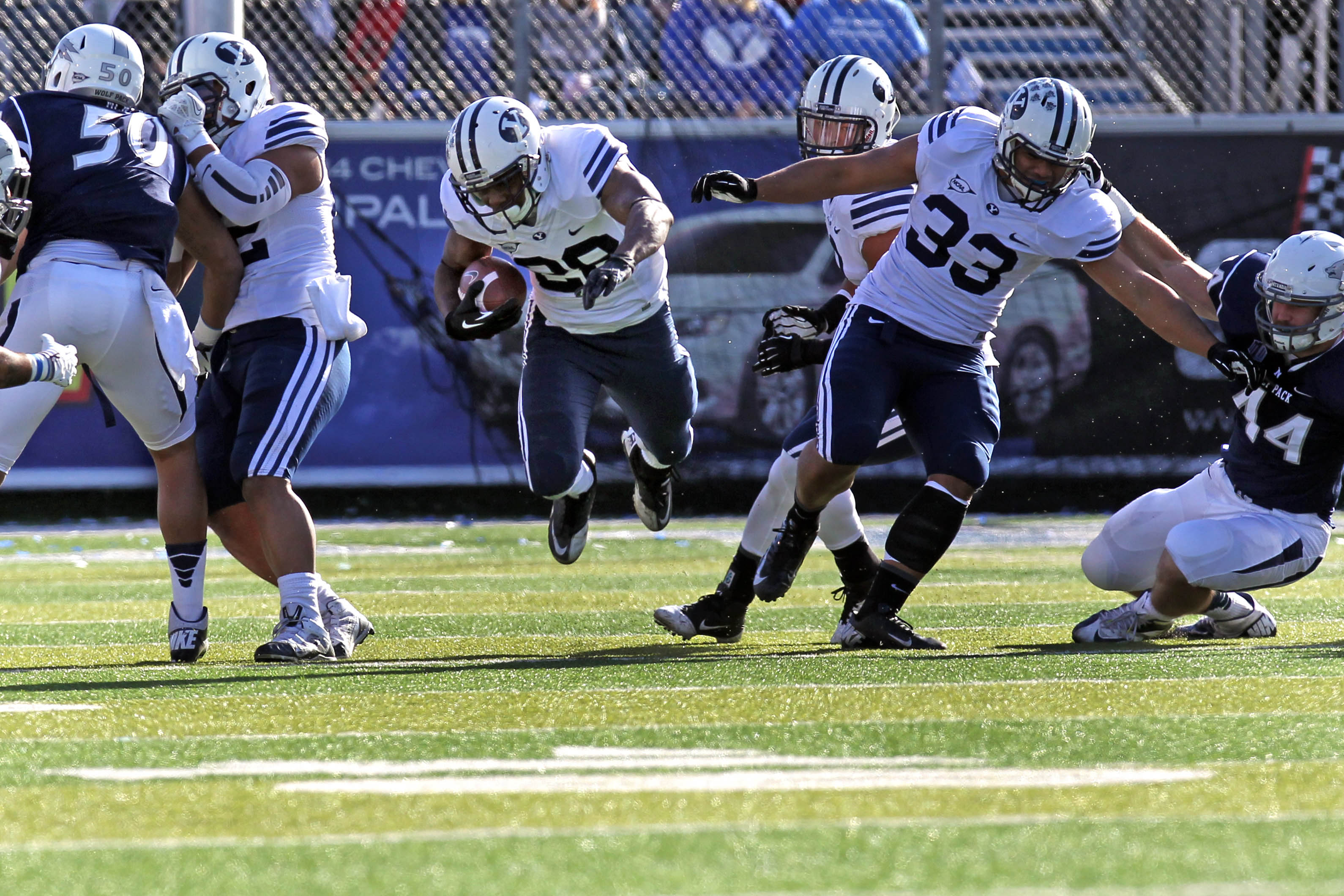 It's game day, and that means it's time to check the predictions of the staff here at Loyal Cougars for today's game against the Nevada Wolfpack. Matt was the closest in Week 6, predicting a 31-28 UCF victory.
Game Capsule
BYU Cougars (4-2) vs. Nevada Wolfpack (3-3)
LaVell Edwards Stadium, Provo, Utah
Kickoff Time: Saturday, October 18, 2014, 8:15pm MDT
TV: ESPN2 (Dave Lamont/Ray Bentley/Dawn Davenport), BYUtv Countdown to Kickoff (Dave McCann/Blaine Fowler) 7:00pm MDT
Radio: Cougar IMG Sports Network (Greg Wrubell/Marc Lyons): Sirius XM 143, KSL 1160 AM and 102.7 FM, and online at BYUcougars.com
BYU Game Notes, Nevada Game Notes
The offense finds a potent running game, and the defense plays just well enough. BYU 34, Nevada 28.
BYU defense takes a major step in the right direction by finally holding an opponent under 24 points again. BYU 24, Nevada 23.
BYU is a team with a lot of questions. Can the defense continue to improve after fighting but coming up short against UCF? What can Christian Stewart do with his first full week of game prep? Even special teams had questions without Adam Hine.
Bronco has his flaws, but when the fire is put to his teams they have responded well. I think BYU does their best Aaron Rogers impression and tells everyone to relax. BYU 27, Nevada 20.
With a full week of practice for the offense and back-ups getting key reps on defense, the Cougars put together enough to eek out a home victory. BYU 28, Nevada 24.
The Stewart era finds a rhythm. Defense does just enough to get by. BYU 28, Nevada 21.
I see the offense and defense having improved performances and combining efforts for the most complete game Cougar fans have seen since Texas. BYU 34, Nevada 17.
So, there you have it. How do you think BYU's homecoming game will go down? Add your predictions to the discussion on Cougarboard.
Go Cougars!