Podcast 160: Fixing the Cougars with Jay Drew
Updated: October 20, 2014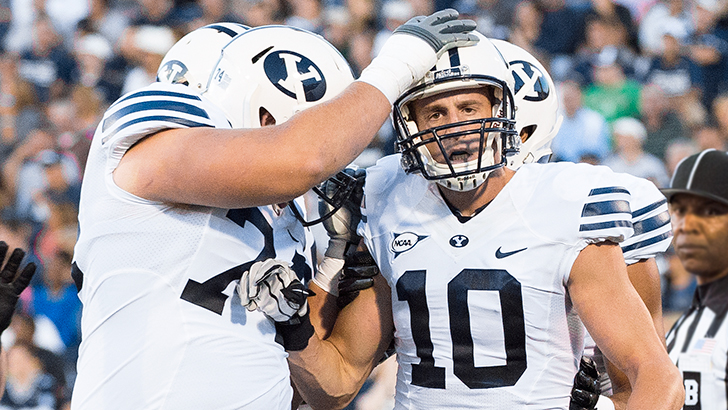 Jay Drew of The Salt Lake Tribune comes back on the podcast to discuss BYU's woes against Nevada and whether we might see more woe against Boise State. He also breaks down who he believes will be the five starters for the BYU men's basketball team.
Matt and Adam begin by discussing Gotham and super hero movies. They reluctantly discuss the Nevada game and break down the reasons for the bad Cougar defense. Is Bronco too hard on his players in the media? Can BYU realistically expect to win on the Smurf Turf a week after losing to Nevada at home? They answer those questions and many more.
Listen to the podcast above, download and rate us on iTunes, and tune into our RSS feed.