Why did Chris Hill offer to play BYU via email knowing his email is public?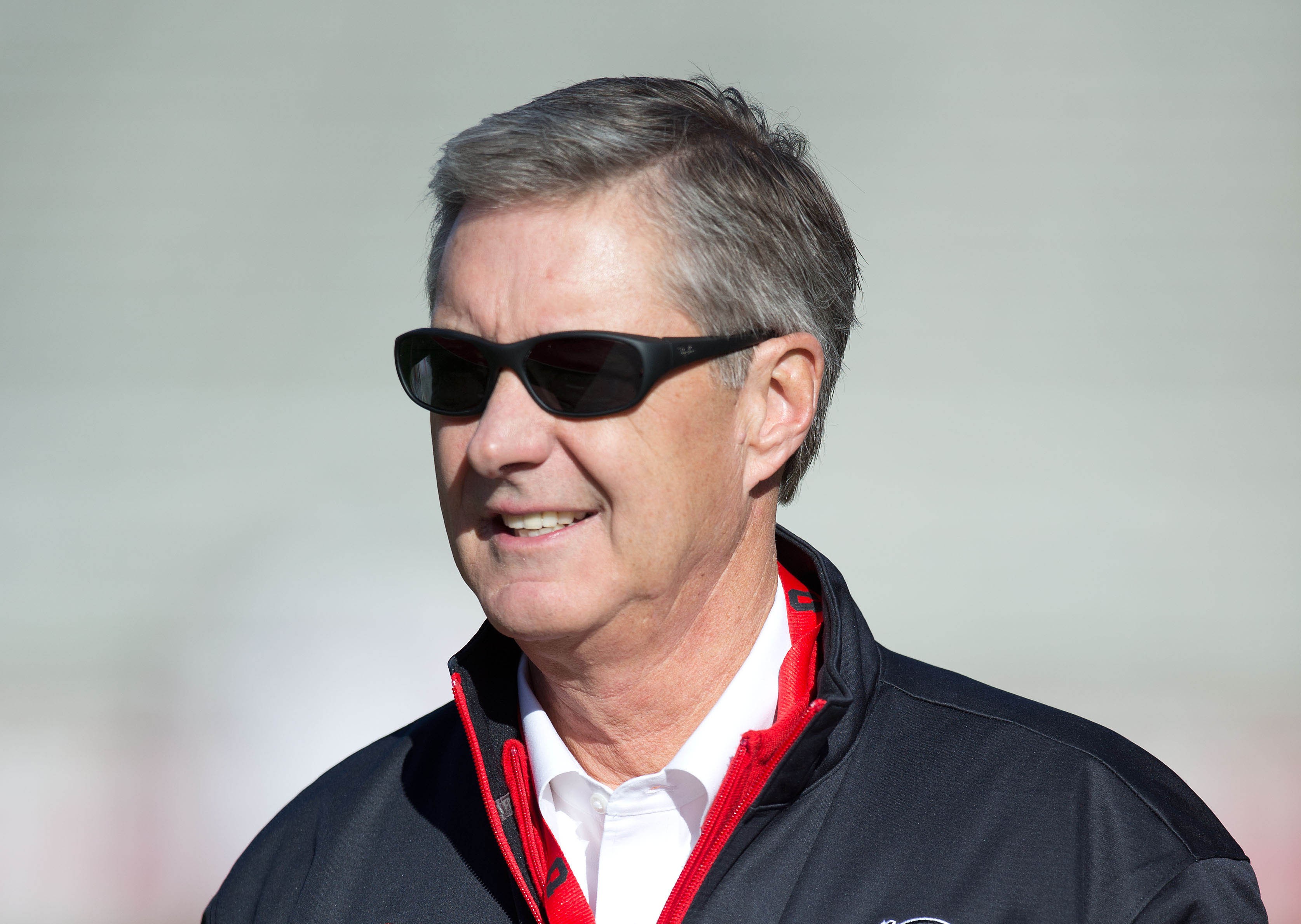 Loyal Cougars recently filed three GRAMA (Government Records Access and Management Act) requests with the state of Utah and the University of Utah, and is now able to share some interesting facts that perhaps shed light on Utah Athletic Director Dr. Chris Hill's February emails about a potential football series with BYU in 2019 and 2020.
We filed our requests after The Salt Lake Tribune published two different email exchanges between Utah and BYU officials that were received through GRAMA requests.
When reporting about the email exchange between Dr. Hill and BYU Athletic Director Tom Holmoe, the only comment attributed to Dr. Hill by the Tribune was that he wanted to let the emails speak for themselves. However, other emails that were not reported on by the Tribune provide some interesting context to the situation.
Dr. Hill's other emails show that he had a reasonable expectation that his email to Tom Holmoe would soon be in newspapers, telling one supporter directly only weeks before that most of his email is public. Dr. Hill also told several fans who emailed him that he prefers they call him on the phone, rather than email him back.
Dr. Hill appears to rarely use his email in general and almost never for official work. Loyal Cougars obtained 80 email threads from the University of Utah covering a period from December 23, 2014 to February 4, 2015, and the only official business that was conducted was the discussion with Holmoe.
Another interesting although perhaps coincidental discovery was that the Salt Lake Tribune's request that led to the publication of the apparently rare email exchange between the two athletic directors was made on February 6. The emails themselves had been sent just two days prior, on February 4.
Requests for comments from The Salt Lake Tribune, the University of Utah, and BYU were not returned.
We declined to ask the University of Utah to recognize Loyal Cougars as official media members for these requests, so each one took a few weeks. The parties responsible for releasing the emails, we learned, are not part of the state website that works with records created by other government entities, but the U.'s Office of General Council- the University's own in-house lawyers. Eventually, we were able to request and receive what we believe is the same set of emails the Tribune received. Including Hill's and Holmoe's exchange, only twelve of the 80 email threads we obtained contained responses from Dr. Hill. Two were particularly interesting.
Dr. Hill says in one reply to a fan asking about negotiations with Utah Head Coach Kyle Whittingham, "Thanks most things I receive or send are public. How's this…Kyle wants a compensation increase from $2.2 m to $3.2m for 6 years. Increase the buyout from $750k to $3m per year and a 3rd country club membership!"
In another email, Dr. Hill's responds to a fan that advises that BYU and Utah should never again play football. The fan says this is because BYU is no longer a formidable opponent, the rivalry is toxic, and "BYU football has become known in recent years for playing well over the line in regard to safety." Dr. Hill's reply says, "You have some very good points. These are similar ones that I have received from other fans. Unfortunately at this time I'm not sure that the public at large would feel good about us not playing BYU. We seem to take many media 'hits' with this that sometimes are hard to overcome."
Dr. Hill is speaking to and perhaps placating a devoted fan here, but he acknowledges media and public pressure are a factor in keeping the series alive and evidently feels the pressure to play the game is an unfortunate situation to deal with.
The email on which the Tribune reported does show Dr. Hill making an offer to play BYU in football, but Dr. Hill only offers to play on dates that BYU had already booked with major opponents. Holmoe responds with different dates that he claims they had discussed earlier.
Dr. Hill likely knew the teams and dates that BYU had already scheduled. Not only were those games recently announced, but a Salt Lake media member had sent him a lengthy email on January 8 advocating for the series. That email included a list of the teams BYU had announced they would play.
So, why would Dr. Hill make an offer to play BYU on those dates through email when he asks many of the fans that write him to call him on the phone and warns other fans that his email is public? Why this outlier behavior from Dr. Hill for the BYU negotiations? We offer two speculative explanations and perhaps others will add more.
Either Dr. Hill simply disregarded the public nature of his email for this one piece of department business and sent a genuine offer to play football with BYU, or, worried about the PR "hits" for canceling the series, Dr. Hill sent an email offering to play football with BYU on dates the Cougars already had filled and therefore would not accept. Two days later, the Tribune filed its request that would make that exchange public and Dr. Hill could then at least tell everyone, "See? I tried."
Whatever the explanation is, maybe the lesson from this is that the next time anyone at BYU or anywhere intends to exchange email with anyone at the University of Utah, they should be aware that they are creating a public record that can be found and published very easily, at least, if someone wants it to be published.