Projected Game 1 Depth Chart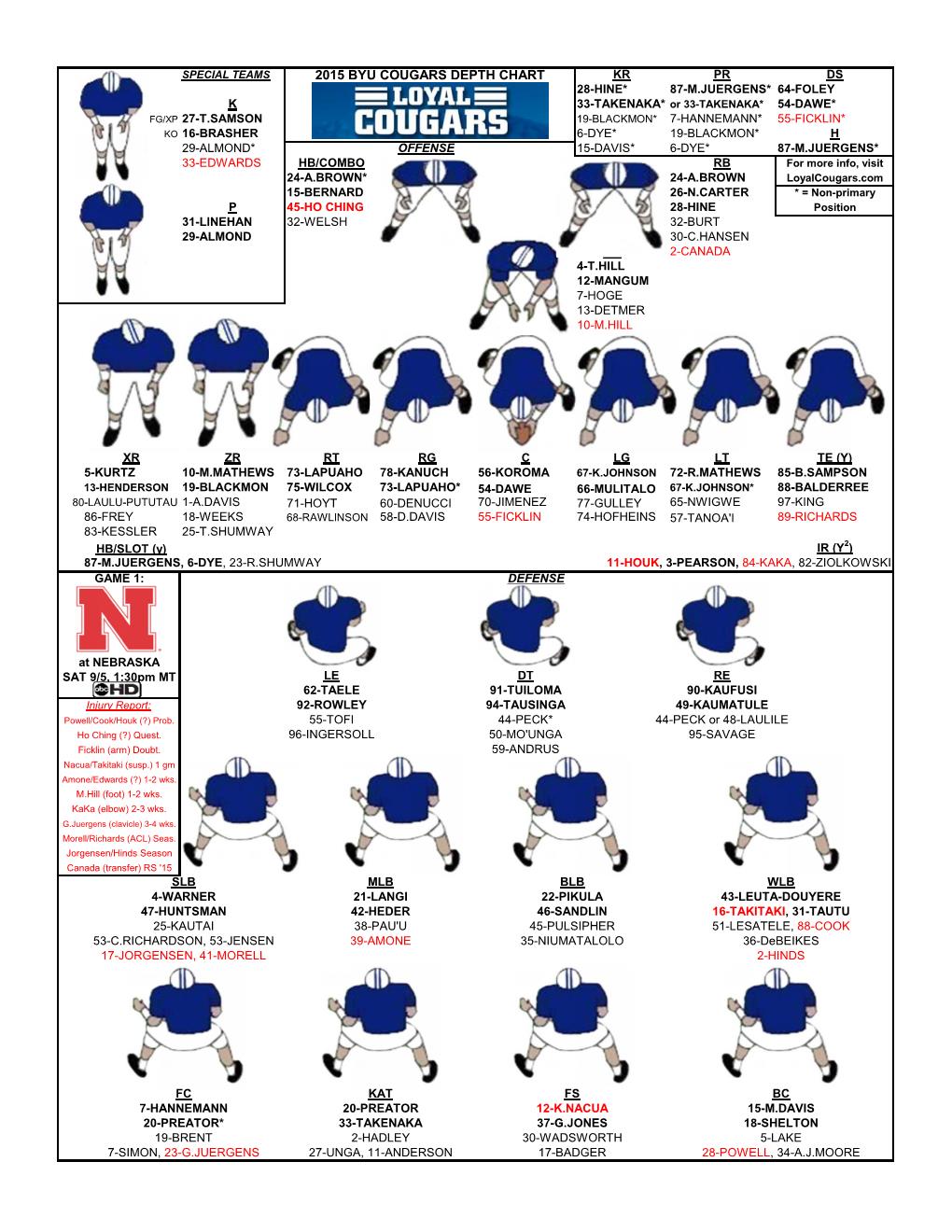 Here is a look at the projected current Depth Chart at the conclusion of fall camp. The official Depth Chart will be released on Monday by Coach Mendenhall. Be sure to check in with us on Monday to see how well these projections play out.
Additional suspensions are expected to be announced by Coach Mendenhall on Friday or Saturday in the lead-up to the game.
You can download the JPG and PDF versions of the latest Depth Chart at the following location:
https://www.loyalcougars.com/football-roster/depth-chart/