Happy Taysom Hill/Fred Warner Day: 4 Days to Kickoff!
Updated: September 1, 2015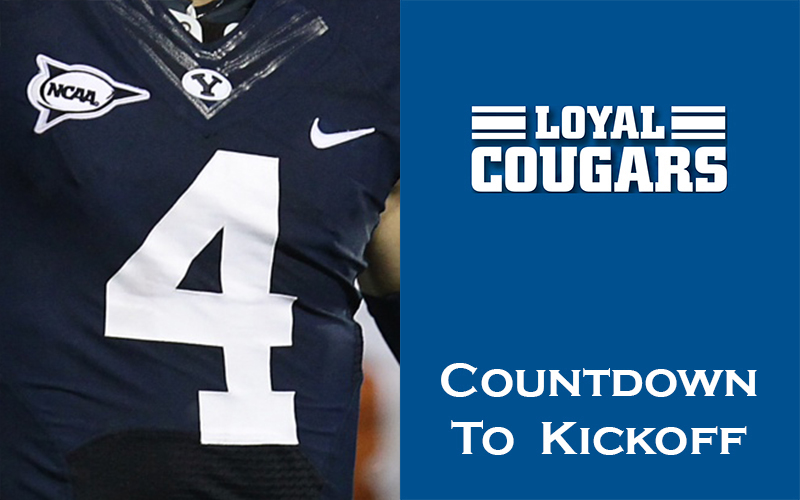 The 2015 Countdown to Kickoff continues with 4 days until BYU's season opener. Each day we highlight the player or two that wear that day's number on their jerseys. If you check back with us each day, by the end of the summer you'll know every player on BYU's roster in 2015.
Happy Taysom Hill/Fred Warner Day!
4 Days to Kickoff!
Taysom Hill
True Senior Quarterback (Projected Starting Quarterback)
6'2″, 234 pounds
2014: Junior
2013: Sophomore
2012: Freshman
2009-2011: Australia Sydney Mission
Highland High School (Hometown: Pocatello, Idaho) Class of 2009
2014 Stats: Started all 5 games before season-ending ankle injury; Rushed for 460 yards and 8 TDs on 87 attempts; Passed for 975 yards on 88/132 with 7 TDs and 3 INTs.
Fred Warner

True Sophomore Linebacker (Projected Starting Sam LB)
6'4″, 225 pounds
2014: Freshman
Mission Hills High School (Hometown: San Marcos, California) Class of 2014
2014 Stats: Recorded 24 tackles, 1 tackle for loss, 1 pass breakup, and returned an interception 20 yards for a TD in 10 games played (4 starts).