So Aytesless: Assessing fallout from BYU's miss on Jamal Aytes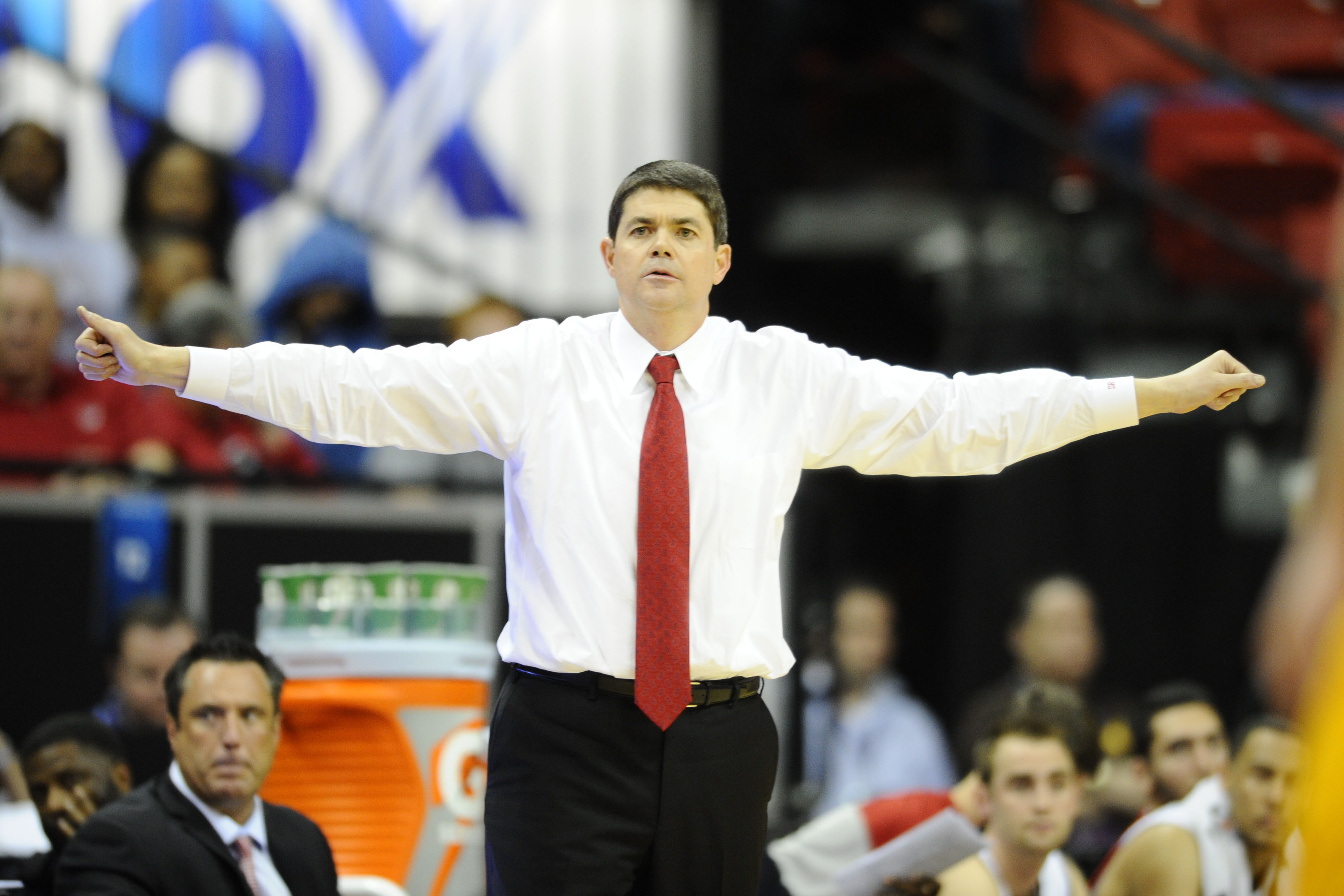 Last week, news percolated that BYU target Jamal Aytes (2013) had spurned Dave Rose's advances, instead verbally committing to UNLV and former Rose prodigy Dave Rice. While not necessarily shocking, this recruiting loss does present problems for a BYU frontcourt that needed a player like Aytes.
Aytes would have added dynamism, versatility, and depth to a potentially lackluster BYU frontcourt[1]. He is considered an impressive rebounder, good ballhandler, and a threat to score in transition, in the post, and from the elbow as a jump shooter—and at 6-foot-6, his size will present matchup problems for most teams.
When playing on the wing, Aytes's size and post scoring will allow him to overpower most shooting guards and small forwards. Meanwhile, with his rebounding ability, Aytes will be able to play power forward at the college level, matching up against bigger players who he can blow by with his ballhandling.
A BYU team with Aytes would have given Dave Rose incredible flexibility in his lineups. When BYU went small, a lineup of Matt Carlino, Kyle Collinsworth, Tyler Haws, Jamal Aytes, and Eric Mika would have given the Cougars a very athletic group with four ball handlers—a lineup that would have been almost unstoppable in transition[2].
On the other hand, Rose would have the option to go big, with a lineup of Collinsworth, Haws, Aytes, Mika, and Nate Austin. This lineup would have been a rebounding machine and a defensive nightmare for most squads in the West Coast Conference.
However, it's not only flexibility that Rose wanted from Aytes. His potential as a power forward would have added depth to a shorthanded BYU frontcourt. As presently constituted, the BYU roster contains only four traditional big men: Nate Austin, Eric Mika, Josh Sharp, and Luke Worthington. Of those four players, only two (Austin and Sharp) have played at the college level. Nate Austin can anchor a solid defense and make game-changing hustle plays, but in order to be an effective starter he needs to make considerable progress this offseason developing an offensive post presence, as his love for the three-point line is a possession killer[3]. Most distressingly, however, is Austin's knack for foul trouble—an unfortunate byproduct of his high energy style.
While Austin will presumably man the center position, the power forward group could be a mess. Josh Sharp demonstrated last season that he could start at power forward alongside a great offensive center like Brandon Davies, but if Sharp and Austin are on the floor together, the Cougars will more or less be playing three-on-five offensively.
Incoming freshmen Eric Mika and Luke Worthington are the question-marks down low. While the buzz around the program is that Mika is an athletic freak—and likely the current frontcourt player with the most upside—how he and Worthington will compete for playing time is a huge question heading into the season.
Aytes playing consistent power forward minutes would have given Rose some breathing room by significantly bolstering the frontcourt depth. Without Aytes, BYU simply cannot afford an injury to a big man this coming season, and any foul trouble will likely force Rose to go extremely small or play Collinsworth at power forward. In fact, adding a skilled "four" like Aytes would have allowed Rose more flexibility to attempt the great Kyle Collinsworth point guard experiment of 2013. If the big-man rotation stays the way it is now, the 6-foot-6 Collinsworth will be the fifth-tallest player on the team. Collinsworth is a proven excellent rebounder for his size, grabbing 5.1 boards per game his freshman year[4].
By pure roster necessity, Rose will have to give Collinsworth minutes playing power forward. He's the only player that could realistically play the four in small-ball situations (due to either foul trouble or matchup necessity). This isn't necessarily a bad thing—again, Collinsworth is a great rebounder—and having a power forward who can shoot, rebound, and handle the ball at an elite level could prove devastating against certain teams. But if Rose really is adamant about playing Collinsworth minutes at the point guard spot, landing a recruit like Aytes was the way to do it.
Ultimately, this doesn't change much of what we already expected BYU to do this season. Tyler Haws will still be the best player on the team, Matt Carlino will still need to improve his consistency, and even with Aytes the team would have expected and required big things from Eric Mika. However, this recruiting loss will make Coach Rose's job much more difficult this coming season, as managing this shortened big-man rotation may end up a nightmare. If it keeps him up at night, I suggest he call his old friend Dave Rice.