2015-16 BYU Hoops Season: In Memoriam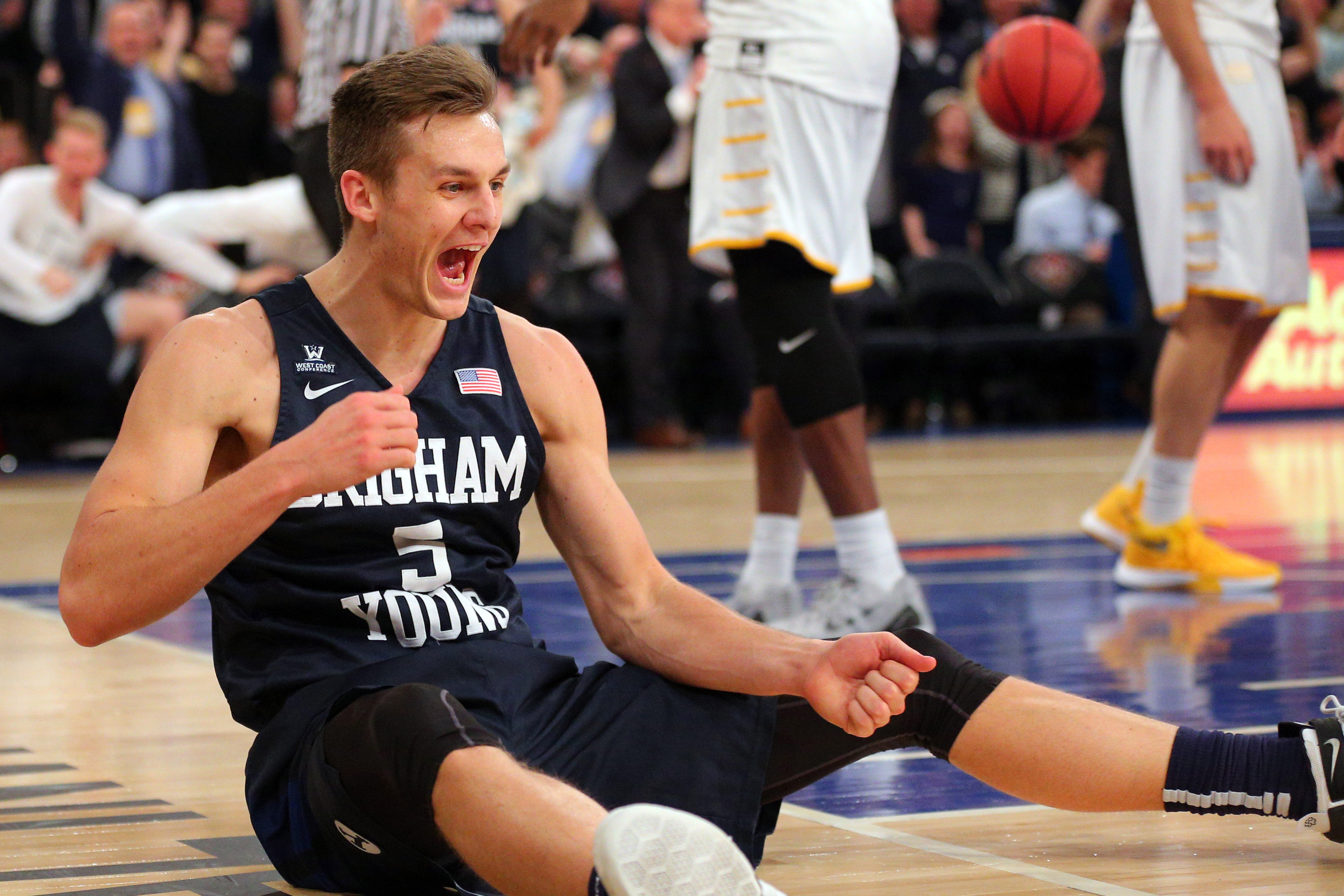 Last year about this time I predicted the 2015-16 BYU men's basketball team would be better than the 2014-15 BYU team.
Turns out I was mostly wrong.
Here is a comparison of the two teams:
| | | |
| --- | --- | --- |
| | 2014-15 | 2015-16 |
| NCAA invite? | Yes (First Four) | No (NIT) |
| Record | 25-10 | 26-11 |
| KenPom overall rank | #35 | #53 |
| KenPom offense rank | #12 | #52 |
| KenPom defense rank | #160 | #77 |
So while BYU did win one more game this season than the previous year and BYU got markedly better at defense, the team wasn't quite as good overall. The extra wins this season were the result of missing the the NCAA tournament and going on a nice three game win streak in the NIT.
What went right?
BYU has plenty to be proud of this season. 26 wins is excellent. Improving from the #160 ranked defense to #77 was a big step in the right direction too. And of course Kyle Collinsworth adding another 6 triple doubles to his NCAA record in that category was exciting for fans to see. Add to that excellent contributions by Chase Fischer and Nate Austin and the emergence of several new guys and BYU has plenty to be pleased about.
Why wasn't this team better than the previous year?
When I look back on my prediction about BYU being better, it is clear that I overestimated the contributions the BYU big men would make this season. It was no surprise that BYU's offense took a step back after losing the incomparable Tyler Haws. What was a surprise to me was how several of BYU's big men didn't have particularly good seasons. I was expecting Corbin Kaufusi to improve dramatically from year one to year two; instead he was only slightly improved this year. I expected Jamal Aytes to make a big impact this season; instead he ended up buried deep on the bench. As for the rest of the bigs: Nate Austin wasn't going to suddenly become a low-post scoring threat, Isaac Neilson transferred, Braiden Shaw mostly sat on the bench, and Jakob Hartsock proved to be more of a wing player than a post guy. In the end, almost all of the low-post scoring burden fell to Kyle Davis, and while KD had a good season, he is not big enough or aggressive enough to carry the inside load for BYU by himself.
In addition, BYU's roster didn't end up looking exactly like I expected it to look. I was expecting BYU to get contributions on the wing from Frank Bartley IV, Cory Calvert, and Jake Toolson. None of them were even on the roster after December. It just goes to show that a lot can change in a short time with college hoops teams.
Good memories from a good, not great team
At the end of the day, BYU gave fans a fun, entertaining show this season. The final results weren't exactly what those guys wanted but it never was from lack of effort. They fought like dragons in an attempt the burninate the countryside and I, for one, enjoyed the show.
Coming soon: My annual post on why BYU hoops will be better next season