Lone Peak's Frank Jackson makes early commitment to BYU
Updated: September 13, 2013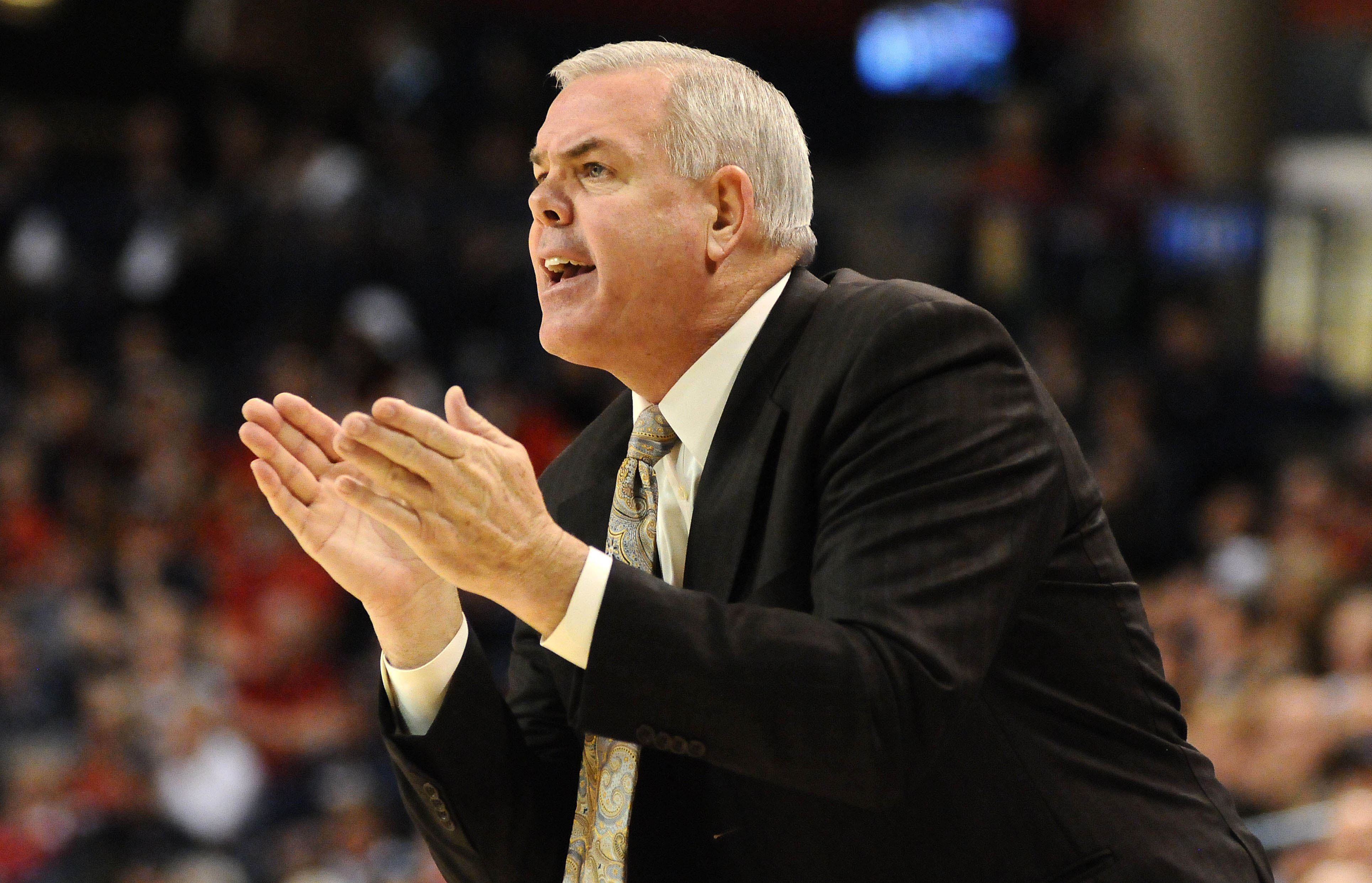 The Lone Peak sophomore guard made fast work of Dave Rose's scholarship offer.
Well, that was quick.
Only two days after receiving a scholarship offer from BYU, incoming Lone Peak sophomore Frank Jackson verbally committed to the Cougars on Thursday evening.
As reported by Brandon Gurney for the Deseret News:
"I'm excited and honored to be part of BYU's program," Jackson said just minutes after committing. "It's seriously a dream come true for me to play for coach (Dave) Rose and with all the other great players and coaches at BYU. I can't wait."

…

The family drove down to pay an unofficial visit to the program the day after receiving the offer. During the visit it became clear to Jackson that there was no need to play out his recruitment.

"It just felt right being down there," Jackson said. "It's such a great opportunity and I love BYU's program. I always have. I love coach Rose and he really reminds me of coach (Quincy) Lewis with how he runs things and how he treats his players. BYU is a great school as well, so it was sort of an easy decision."
Jackson's commitment isn't particularly surprising, in and of itself.[1] He's an active LDS kid who plays for BYU's de facto "minor league team" and has family ties to the school — not exactly a shocking pick-up.
What's notable is the timing. The Cougars literally offered Jackson just two days ago, and as an incoming sophomore, he technically has nearly three years to make up his mind. He could have slow-played his recruiting, collected offers and waited to see if bigger-name programs would come calling.
To be sure, that doesn't mean Jackson still couldn't do that. As Cougar fans have already seen with a few football recruits recently, a verbal commitment doesn't necessarily stop a player from receiving offers from other schools, so I'm sure others will come calling about the Lone Peak guard over the next few years.
However, the swiftness and apparent conviction with which Jackson chose to end his recruiting and make an early commitment should give Cougar fans some peace of mind. After all, BYU has admittedly always been a dream destination for him.
"I've been thinking about it the past couple of days and it feels right for me," he told the Daily Herald's Beky Beaton. "I've always wanted to go there."
While Jackson may not yet be considered a top recruit by many experts, his commitment represents a comforting confirmation of Dave Rose's ability to land the types of players he needs to get: active LDS kids who can legitimately play. If BYU consistently gets those kids, they will always be good — and with the recent depth of talent in the Mormon community, potentially great.
The program has run into problems in the past when they let those players get away (Mark Madsen and Chris Burgess come immediately to mind), but Rose has righted the ship in his tenure. Sure, he occasionally misses out on guys like Jordan Loveridge or Brekkott Chapman — kids from LDS backgrounds who may have lower levels of activity in the faith and thus less inclination to seek out BYU's intensely religious environment — but nobody can deny he has mastered the art of landing top Mormon talent.
Think about it: With the notable exception of Jabari Parker (who was a highly unlikely target from the get-go), what active LDS recruit has BYU whiffed on in the last five years? Has there even been one? Granted, there are plenty who he chooses not to doggedly pursue for basketball reasons — but when Rose sets his sights on a recruit, he almost always gets his man. Frank Jackson is yet another example in a long line of successes.
Cougar fans will undoubtedly enjoy the fruits of that labor — even if it might not be for quite some time. Jackson plans to serve a mission following his high school graduation in 2016, meaning that he's unlikely to suit up for BYU until the 2018-2019 season at the earliest. Five years from now.
Interestingly enough, that means Jackson won't show up on campus until the final year of what I like to call the Cougars' "Final Four window" — the three-year span between 2016 and 2019 when Nick Emery, Eric Mika, T.J. Haws and (hopefully) Payton Dastrup are all scheduled to be back from their missions and, ostensibly, ready to make a couple deep tournament runs.
While Jackson will play a year or two with that group (albeit in a more limited role), his commitment really marks the setting of the first foundational piece of the post-"Lone Peak Three" era. He's the first recruit we know will be on the roster for a few years after Emery, Haws, Mika and company move on — poised to take the reins and lead the program in a new direction.

Welcome to the future, Frank Jackson. It looks bright from here.
---
One thing that is slightly surprising and very heartening? The revelation that Jackson is not currently 5-foot-10, as many outlets reported earlier this year, but 6-foot-1 — a much more respectable height for a Division I guard. Granted, he's still just 15 years old and figures to grow more before all is said and done (his dad is said to stand approximately 6-foot-3), but it's nice to see that he's already got a solid head start.   ↩