Opponent Notebook: Utah Q&A with Mike Grant of KSL's Crimson Corner
Updated: September 20, 2013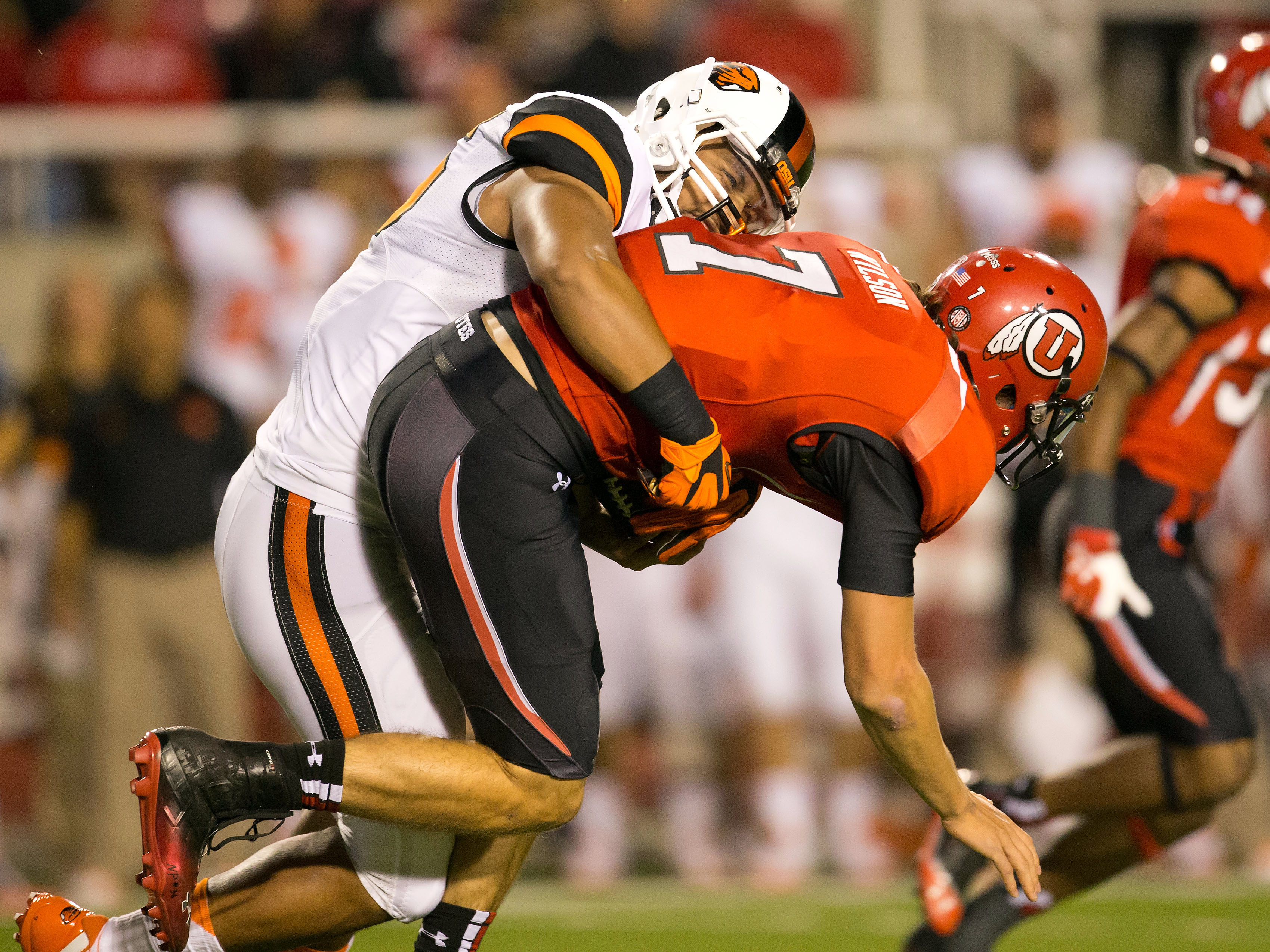 Get up close and personal, a preview of Utah with some help from Mike Grant of KSL's Crimson Corner.
It's the last chapter of the Holy War before the Utes and Cougars take a two-year hiatus. We were able to have an amicable conversation with Mike Grant, KSL TV sports producer and writer for the Crimson Corner, and get his insight on this week's game.
LOYAL COUGARS: Based on the last three years, it seems as if Kyle Whittingham has Bronco Mendenhall's number. What specifically has Whittingham done well to prepare his team for BYU?
Mike Grant KSL: Somewhere along the way, Kyle Whittingham and the Utes got into Bronco Mendenhall and the Cougars' heads.  These games have been very even.  In the last 20 games, 15 of them have been decided by 7 points or less.  The interesting part is that when there has been a blowout, it has been the Utes. In 2011, BYU turned the ball over seven times and contrary to what many BYU fans believe, Utah forced many of those turnovers.  If Utah turns it over seven times they lose 54-10.  The other two games have been decided by the kicking game/special teams.  If Brandon Burton doesn't have a miracle blocked kick in 2010 and if Riley Stephenson kicks the ball maybe a millimeter to his right, it is possible that BYU has won two out of three.  I don't know if you can say one team prepares better for this game because they have both shown that they prepare well.  One team has taken real advantage of situations and that has been the Utes.
LC: In BYU's last game it had a record-setting day on the ground. Besides stacking nine in the box and daring Taysom Hill to throw over the top, how will the Ute defense stop BYU's ground game?
Mike: Pray? The change in BYU's offense from week one to week two was unreal.  The question is for Utah, who do you prepare for: BYU's week one performace (answer is no) or the BYU team you saw against Texas?  They found their identity and what they do well against Texas.  They are a running team with one really good wide receiver.  If the Utes stop the run, they beat BYU.  The Utah defense will stop the ground game by maintaining the mental game in the trenches.  Utah has owned BYU's lineman mentally the last few years. Star Lotulelei is now gone though and the question is, can Tenny Palepoi and company continue that dominance.  They have to continue to get in BYU linemen's kitchen (head).
LC: Travis Wilson has been a nice surprise for the Utah offense so far this season, leading the Utes in passing and rushing. Is there a weak part of his game that the BYU defense can expose?
Mike: Nice surprise is an understatement.  Wilson has been a huge surprise.  So far he has shown he can run very well, throw the ball accurately, and bounce back from mistakes.  He has made mistakes.  So far his mistakes have been predetermining the receiver he wants to throw to and making the wrong read on the zone-read play. The best way to attack Wilson would be to keep him indecisive on the zone-read.
LC: In BYU's game against Texas, the Longhorns were able to have moderate success through the air but only when they had adequate protection. How will the Utah offensive line give Wilson enough time to pick on BYU's inexperience CB's?
Mike: That is the major question, can Wilson get time to throw the ball.  I think you have to counter BYU's defensive aggressiveness with an aggressive, short throw game.  With BYU's CB's historically playing sometimes a 10-yard cushion on the outside, Utah has to be patient and take those short throws and 4 yards.  Wilson should take the snap and throw the ball on WR screens, short hitch patterns and enjoy the 4 yards until the opportunity arises for a double move, then throw deep.  Patience is the key. If the Utes can keep moving the chains and get the D tired, they will make mistakes.
LC: With a slate of tough games following this week for the Utes, a win could change their momentum where a loss could spell disaster. Is this a must win game for the Utes?
Mike:  It might be a must win.  One of Utah's major goals this season is to get back to a bowl game.  If they don't win this game, where do the wins come from?  Honestly, even if they do win, where do the next three wins come from?  Their conference schedule is beyond difficult but this is what every Utah fan asked for getting into the PAC 12.  Time to step up and play big boy football.
LC: In all honestly, will Utah face a linebacker like Kyle Van Noy every single week in the PAC-12?
Mike:  Fair question. To be completely honest, I am not certain yet.  Anthony Barr at UCLA named is an absolute beast and is projected to be a first round pick.  USC always has a great front seven and that continues to be the case this season.  That being said, Utah will most likely not face someone like Kyle this year in conference, let alone on a weekly basis. Van Noy is a special talent that has a knack for not just making the good play, but the spectacular play.
Thanks again to Mike and KSL.com for helping with this article.