Ranking toughness of BYU's remaining games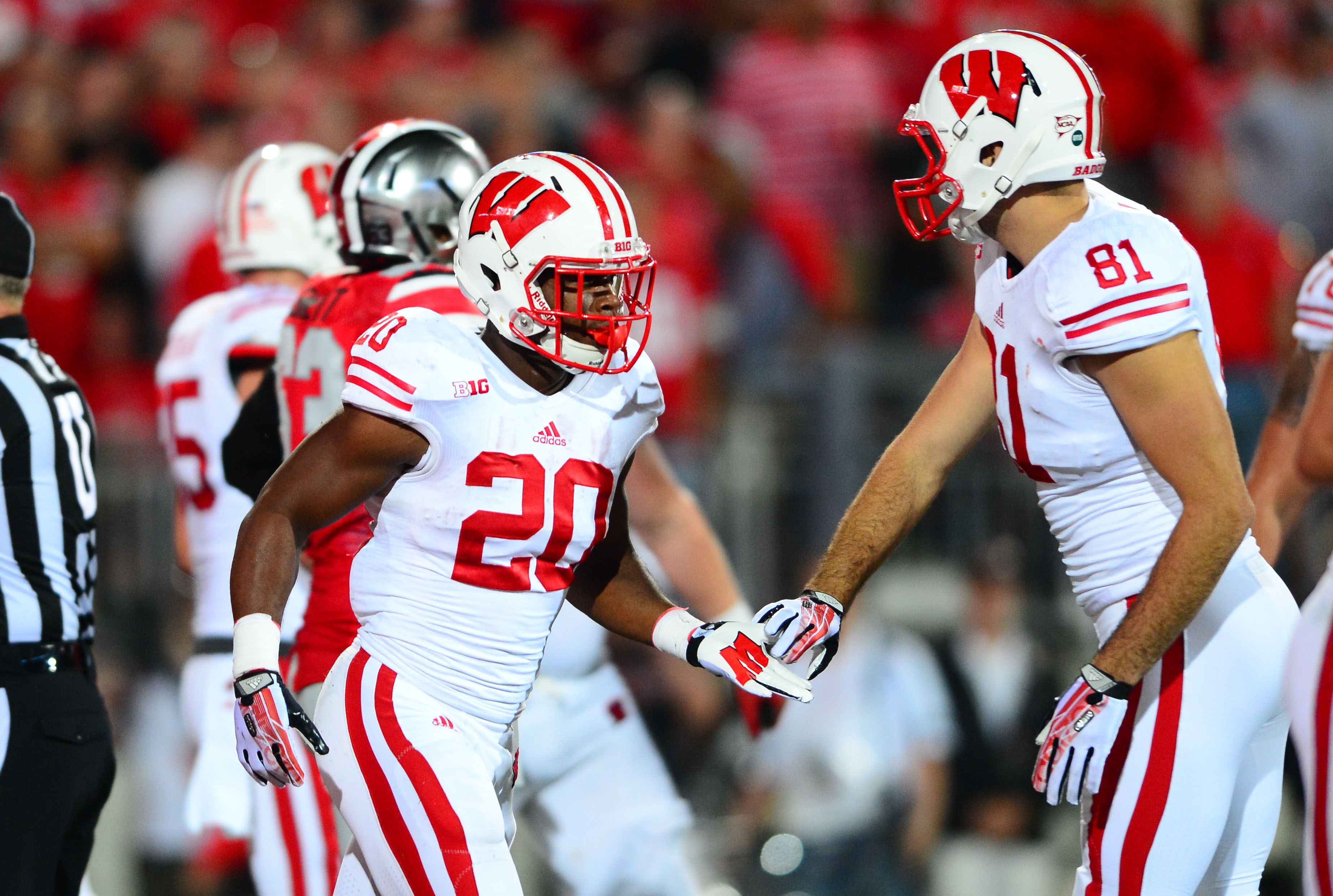 Brett examines each of BYU's remaining games using advanced team ratings.
BYU is 2-2 after the first third of the season. Prior to the season, many fans likely expected losses to Texas and Utah. One convincing win over Texas was replaced by a surprise, stake-in-the-heart loss at Virginia, and the Cougars sit at .500.
At the start of the season, for me personally, an 8-4 campaign would have been completely satisfying given what schedule faced the Cougars. While that gauntlet seems to have softened a bit as games are played and results are evaluated, some stiff tests still stand in the way of what now seems like a lofty 8-4 goal.
Which teams will give BYU its toughest tests? Advanced stats give us a list close to how I would rank the teams. Football Outsiders has released its latest S&P+ ratings, a "ratings system derived from the play-by-play and drive data of all 800+ of a season's FBS college football games (and 140,000+ plays)." Further detail on S&P+ is found here, including adjustments for opponents.
Below each team is listed their overall S&P+ rating, followed by offense-only and defense-only ratings.
BYU is rated 22nd in S&P+ (#56 on offense and #14 on defense).
1. WISCONSIN (3-2, 1-1 Big Ten)
Overall: 20 (27 offense, 22 defense)
The Badgers boast a solid run game, physical play, and what you have come to expect in toughness from a Gary-Andersen-coached team. One loss has come on the infamous ref botching of a game against Arizona State when Wisconsin was trying to set up for a game winning field goal. The other loss came against one of CFB's elites, Ohio State. This is a good team with a good coach — oh, and a good crowd. Playing in Madison will be tough.
2. UTAH STATE (3-2, 2-0 MWC)
Overall: 25 (40 offense, 18 defense)
Utah State has definitely beat up on the likes of Weber State and San Jose State. While those games inflate standard numbers, the Aggies' offense is still capable — but has so far been shown an ability to be stopped, like against USC. Utah State's defense is a top-flight unit, boasting a front seven similar to the strength of BYU's. It just so happens this is a road game, too, and in front of fans for whom the BYU game is the Super Bowl. This, too, will be tough.
3. NOTRE DAME (3-2)
Overall: 26 (9 offense, 68 defense)
The Irish are a hard read. With every play that goes in the books, I feel more and more confident BYU can beat Notre Dame. But despite the start-to-finish loss to Oklahoma, after spotting the Sooners 14 points, the Irish played rather well. That's the thing though — the defense couldn't stop Purdue, of all teams, and Tommy Rees is approaching the status of a Riley Nelson-esque turnover legend. Playing that far away from home has always proven to be difficult for BYU however. But last year's near-win experience should give BYU the confidence it needs. Tough? A bit. Not as difficult as S&P+ would point to, though.
4a. BOISE STATE (3-2, 1-1 MWC)
Overall: 31 (17 offense, 57 defense)
Given what we saw out of Boise in its game against Fresno State, this game looks quite winnable at home. A game against a Chris Petersen team will never be easy, but BYU's defense can handle the Bronco attack. Boise's defense, however, has plenty of holes. Ranked an average 46th against the run might not be good enough to slow BYU's run game, and being 101st in pass defense is bad news when keeping Taysom Hill from throwing well is the best gameplan against BYU.
4b. GEORGIA TECH (3-1, 2-1 ACC)
Overall: 44 (34 offense, 47 defense)
Paul Johnson's crew has been solid on both sides of the ball, and the Wreck's only loss came in the quagmire that playing Virginia Tech usually brings. Wins have been lackluster (Elon, Duke, UNC) but GT at least looks mostly competent in what it is trying to do. But BYU getting a southern team at home, at altitude? I personally see GT as a slightly-better team than Boise State, but Bronco's ability to pull down the Zion Curtain on an option offense (GT racked up a whopping 157 yards against BYU last season) evens the "toughness" of each game out.
6. HOUSTON (4-0, 1-0 AAC)
Overall: 88 (68 offense, 102 defense)
The Cougars are 4-0 but have played Southern, Rice, Temple, and UTSA. Don't get me wrong, I love me some UTSA Roadrunners football, but being locked in a 31-28 battle after three quarters against UTSA doesn't look good — nor does an unconvincing win over Temple, who is fresh off losses to Fordham and Idaho. Its defense rates horribly.
But in comparison to Nevada (see below), I think Houston's scheme presents a slightly-tougher matchup for BYU's defense. UH utilizes quick passes, which limits effectiveness from the big boys up front, and spreading out the field will challenge BYU's secondary in space. Ultimately, I think BYU can handle it, but it seems more of a challenge than Nevada's game. The road trip is also longer.
7. NEVADA (3-2, 2-0 MWC)
Overall: 86 (58 offense, 103 defense)
There's quite a clear delineation between what appears above team #6 in this list and what comes after. The same can be said for Nevada's schedule: the Wolf Pack suffered road dismantlings against ranked opponents UCLA and Florida State, and home wins against struggling teams UC Davis, Hawaii, and Air Force. Football Outsiders' numbers say that Nevada's defense has performed very poorly against what would be expected against those opponents. When the final game of the season rolls around and Nevada is not playing for a conference crown, its historically-poorly attended stadium will be full of mostly Kyle Van Noy enthusiasts. This, and matchups listed in Houston's blurb, are why I put Nevada below UH.
12. IDAHO STATE (2-2, 0-1 Big Sky)
Sorry Bengals, but games already played are still tougher than you. Idaho State is often the dregs of the Big Sky. ISU lost to a struggling UC Davis team, 30-13, when UC-D had yet to score more than 10 points in a game. Get ready for the Ammon Olsen show!
Opponents Already Played
Utah: 21 (16 offense, 41 defense)
Virginia: 36 (114 offense, 3 defense)
Texas: 39 (20 offense, 79 defense)
MTSU: 113 (88 offense, 118 defense)