What happened to Ross Apo?
Updated: October 10, 2013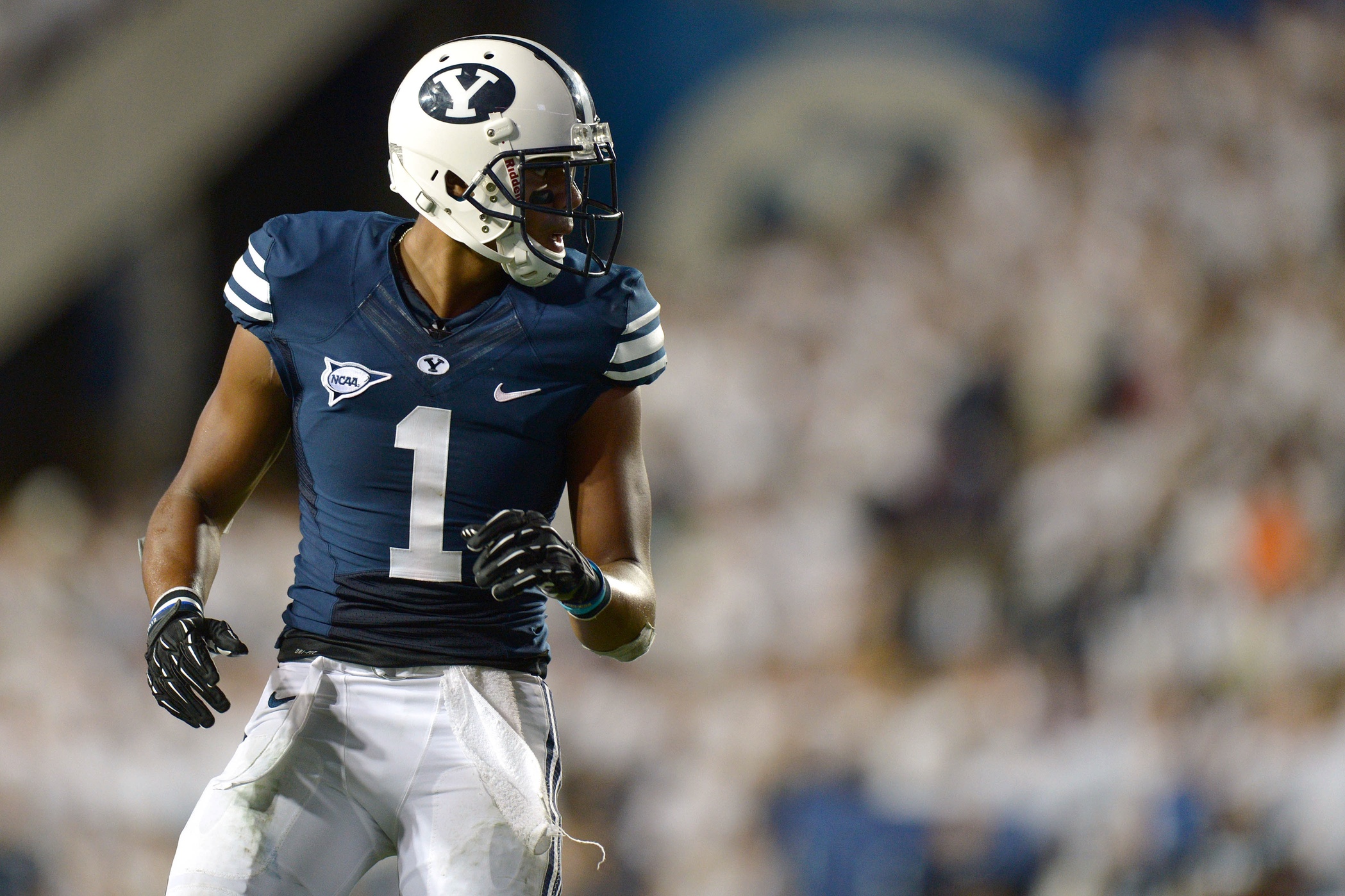 After two and a half seasons at BYU, Ross Apo has yet to hit his stride.
At a press conference back in June of 2009, BYU fans thought that they were looking at the future of their football program. Jake Heaps looked poised to follow in the footsteps great BYU quarterbacks before him, Zac Stout seemed to be a perfect fit in Bronco Mendenhall's bruising defense, and Ross Apo's size and speed made BYU fans drool.
Since then, Jake Heaps has transferred to Kansas where he has continued to struggle under "offensive guru" Charlie Weis. Zac Stout left BYU after the infamous Rancheritos brawl. And then there is Ross Apo.
Ross is still with the program, of course, but he hasn't come close to meeting the expectations that BYU coaches and fans have placed upon him, or that might be expected of a four-star recruit.
A lot can be said about the inconsistent quarterback during Apo's career. Ross seemed to be the favorite target of Jake Heaps, but after his dismal play and subsequent benching, Ross didn't see as many balls thrown in his direction. Riley Nelson seemed to favor Cody Hoffman, and Taysom Hill has struggled to establish himself as a consistent passer.
But even with mediocre quarterback play, it's very telling that other receivers like Skyler Ridley and Mitch Matthews are getting more reps than Apo. All signs pointed to Ross having a big year with a new offense, coaching staff and quarterback, but with only seven catches for 109 yards, its safe to say things haven't improved for the junior.
So what exactly happened to the wide receiver with so much upside? Many factors come into play.
It is important to consider how Apo seems to have fallen prey to the injury bug while at BYU. He was forced to red shirt his freshman year due to a nasty finger dislocation, and back in the 2012 off season he underwent surgery for a dislocated shoulder. Even though these seem like routine football injuries, they can make a player less confident and more tentative. This has most likely affected Ross's ability to block as well, which is just as much of the position as running routes.
It is interesting that this isn't the first time BYU has seen a top-rated WR recruit from Texas put up mediocre numbers. McKay Jacobsen was hyped as a blazing fast wide-out from football powerhouse Southlake Carroll that would be a difference maker at the next level. After a promising freshman season, Jacobsen's production leveled off and he never became the elite wide receiver, or even dependable slot receiver, that everyone hoped he would be.
A reason why both have had limited success is the fact that neither wide receiver, particularly Apo, has been able to consistently catch passes over the middle. Blame it on play calling or just not getting the ball thrown in his direction, the fact of the matter is that Ross's only big catches have come on out routes, deep fades or screen passes. (Don't believe it? Watch his 2011-12 highlight reel.) While it's fine to excel in catching those kind of passes, if he wants to take the next step he needs to toughen up over the middle.
If there is any doubt that this is important for Apo's progress, just look at one of BYU's most successful wide receivers: Cody Hoffman. While he is capable of beating cornerbacks over the top and using his athleticism to his advantage, Cody makes a living catching balls in the hook / curl zones, specifically on crucial third downs. And like Austin Collie before him, Cody's ability to work the middle of the field has opened things up for him everywhere else. It's not easy to run full speed into a linebacker's wheelhouse, but that's why these guys get scholarships.
As mentioned, it might be easy to blame play calling for Ross's lack of opportunities, particularly if we are calling him out for not catching passes over the middle of the field. While Ross does line up on the outside of the field, there are plenty of opportunities for him on crossing routes and posts.
In addition to being soft over the middle, Apo hasn't shown the ability to get separation from defensive backs. Ross might have been able to rely on his physical tools in high school, but it will only take him so far in the college game. His inability to get a quick release on press coverage and run crisp routes prevents him from getting good separation. It's that separation that gets him open looks and more balls thrown his way.
To improve here, he should watch some Austin Collie game film. Austin wasn't the quickest or the fastest, but he was a savvy route runner that could vary his speed and sink his hips to get separation. This might sound like typical football minutia, but the ability to get space separates the benchwarmers and the playmakers at the college level.
All things considered, Apo still has time to turn it around. He can still improve this season and finish off with a strong senior campaign next year. In order to do that, he needs to get over this idea that he is a finesse receiver and start playing scrappy. He doesn't have the pure speed and athleticism to live on the outside like Ryan Broyles or Jeremy Maclin. If Apo can make blocking and underneath route-running his forte (like we saw against Middle Tennessee), then he can open up the field for himself and be more productive.
Until that happens, BYU fans will continue to recalibrate their expectations, because at his current rate of progression, he will only disappoint.