Podcast 126: Davies, Hoffman, and previewing Houston
Updated: October 14, 2013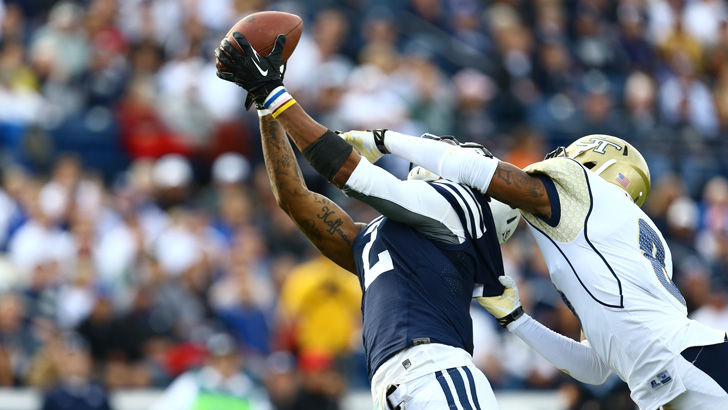 Rise & Shout Podcast episode 126 hits football recaps and previews, Brandon Davies three-pointers, and the Doritos Locos Taco.
First topic of the podcast: our favorite flavor of the Doritos Locos Taco. Adam and Matt follow that closely with a discussion of Brandon Davies' NBA preseason debut, where it was apparently raining threes.
Then they recap the Georgia Tech game, including a discussion of the awesomeness of the LB corp, Cody Hoffman's return to full form, and whether this was Taysom Hill's 'breakout' performance. Mixed with all that is a discussion on the ethics of news organizations posting anonymous details of honor code violations, using Greg Welch's excellent piece here on Loyal Cougars as our guide.
Finally, we predict this Saturday's game with the Houston Cougars with absolute and complete precognition. We go over/under on total yards for both offenses, tackles for the LBs, catches and yards for Hoffman, and more. We also play the odds with the rest of the season for BYU and some of our better opponents.
Listen to our podcast above, most assuredly download us on iTunes, and subscribe to our RSS feed.