Highlight reel creates buzz for 2014 BYU commit Trey Dye
Updated: October 15, 2013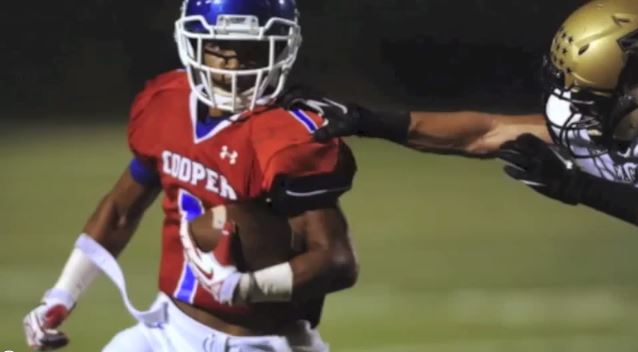 Once a player commits to his university of choice, there is usually a relatively low amount of news or buzz about him afterward until he arrives on campus. Trey Dye, a commit to BYU's 2014 class, tried changing that by posting a midseason highlight reel for his work thus far at Cooper High in Abilene, Texas.
He smartly went about reaching out to a targeted audience for help in sharing the video, expressing interest in letting BYU fans see his game. The result, as you can see at the bottom of the post, speaks for itself. The 5'9″ athlete is seen being very effective in the backfield, as a slot receiver, and as a wide receiver, moving all around the offense much like Reggie Bush did for USC.
Dye, a 3-star prospect according to the 247sports composite rating, is listed by recruiting services as a wide receiver, but his abilities in the zone-read run game should surely have Robert Anae and BYU's offensive coaches taking notice.
In Cooper's game against Abilene on October 4, Dye rushed 12 times for 174 yards and two touchdowns while catching two passes for 40 yards and another score. The video bears out the talent that drives such a performance.
Well done, son of James. The buzz has begun.