Nevada Q&A with Chris Murray of the Reno Gazette-Journal
Updated: November 30, 2013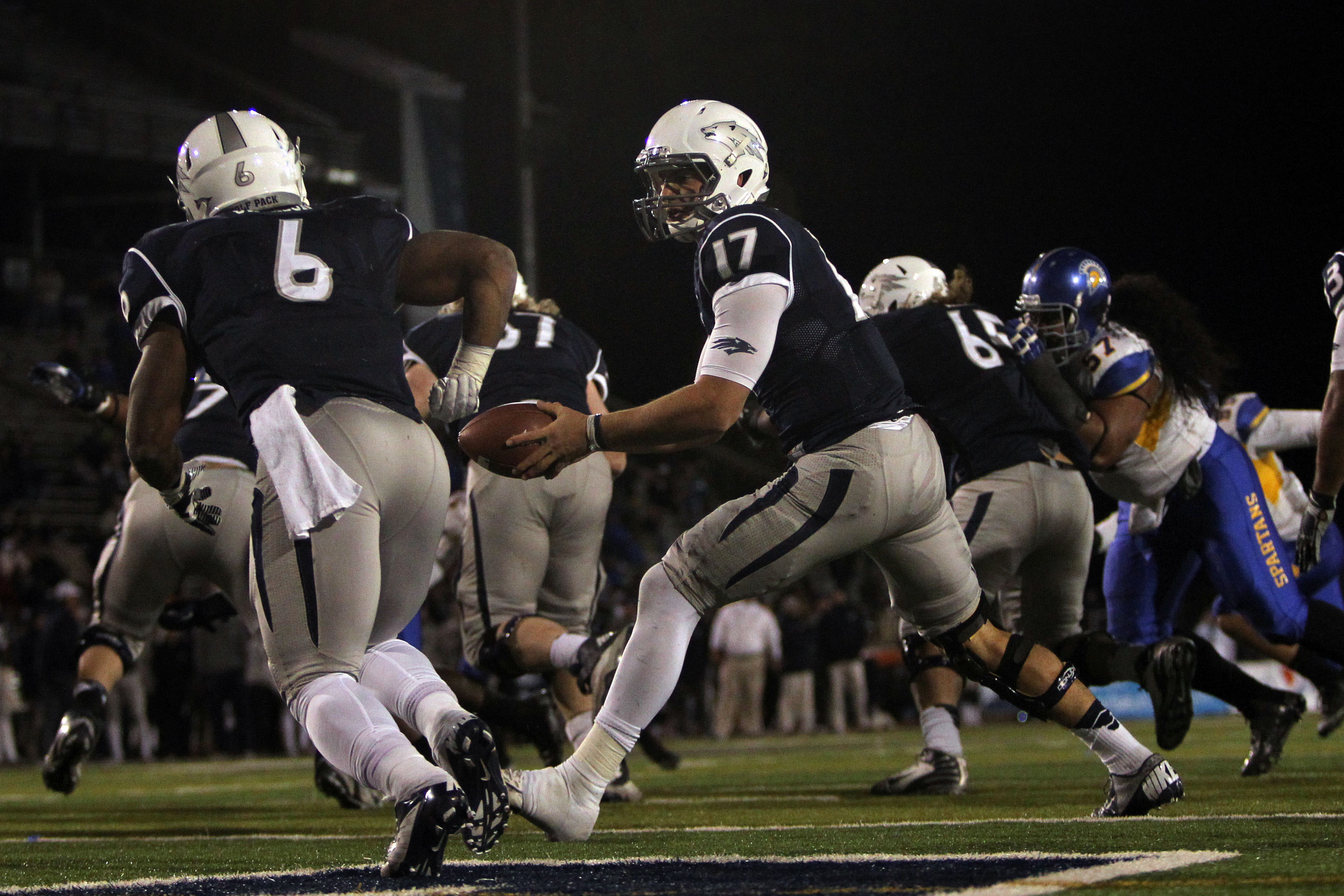 Opponent Notebook: A preview of Nevada with some help from Chris Murray of the Reno Gazette-Journal.
BYU looks to bounce back from a tough loss at Notre Dame and close the season out with a win against Nevada. We were able to catch up with Chris Murray Nevada Wolf Pack beat writer for the Reno Gazette-Journal, and get his thoughts on this week's game.
LOYAL COUGARS: The Wolf Pack is coming off a nice win over conference foe San Jose State. What did the Pack do well in that game to give it momentum for this week?
Chris Murray, Reno Gazette-Journal: For the first time all season, Nevada had a dominant rushing attack in its win over SJSU. The Wolf Pack ran for 311 yards, a season best. Nevada has been known for its potent rushing attack since Chris Ault created the Pistol offense in 2005, but this year Nevada has been unable to get its run game going, in large part because of injuries and talent issues with the offensive line. Nevada also lost Stefphon Jefferson, who finished second in the nation in rushing in 2012, early to the NFL draft, so the talent level hasn't been the same. Nevada ran really well against SJSU, but BYU's defensive front offers a bigger challenge.
LC: It was no surprise that Brian Polian had a tall task in replacing a Hall of Fame coach in Chris Ault. How would you rate his coaching performance this year?
Chris: I thought Nevada would make a bowl this season and beat rival UNLV, and it didn't do either of those things. While it's easy to blame Coach Polian, injuries hit an already thin roster, which made it difficult to reach that goal of making a bowl. Nevada should have beaten UNLV, however. Coach Polian has done an average job. The poor offensive line, coupled with a six new starters on defense, learning a new Tampa 2 scheme, are nice built-in excuses for the down season. If you plug in Coach Ault instead of Coach Polian, you probably get one or two more wins, but not any more than that.
LC: BYU QB Taysom Hill is averaging over 320 total yards and two touchdowns per game. What can Nevada do defensively to slow him down?

Chris: Not much. Nevada has struggled to defend the run all season. The Wolf Pack has allowed 246 rushing yards per game and 6.3 yards per carry. Obviously, Nevada needs to do a better job against Hill and Co. The best-case scenario for Nevada is to contain Hill's legs and make him beat you with his arm. The Wolf Pack's secondary, in terms of coverage, has been solid this season. The goal for Nevada is to contain the run as much as possible and live with Hill doing damage with his arm.
LC: Even with the departure of Ault, the famous pistol offense remains in Reno. Tell us about the skill players that are running the pistol attack this year.
Chris: Cody Fajardo is an excellent dual-threat quarterback. He sprained his knee earlier this season and missed two games as a result. He's been wearing a brace on that right knee and hasn't been quite as explosive in 2013 as he was in 2012, but he's still a very effective runner and accurate passer. His top receiver is Brandon Wimberly, a sixth-year senior who has set career highs in catches (87), yards (872) and TDs (7). He's the nation active leader in receptions (251). Wimberly missed the 2011 season after suffering a near-fatal gunshot wound to the stomach, but is back and better than ever.
LC: The BYU defense was exposed recently by Wisconsin and Notre Dame in regards to the ground game. Is the Nevada offensive line capable of challenging BYU's front 7?
Chris: The Wolf Pack has a great left tackle in senior Joel Bitonio, who is likely a mid-round pick in this year's NFL draft. Other than that, Nevada's offensive line has struggled. Oddly, the unit is as healthy as it's been this season, but it's not the smash mouth unit Nevada has had in the past.
LC: How do you see the game playing out?
Chris: BYU is a two-touchdown favorite and that seems about right to me. Nevada could stick in this game early, especially since its senior day, but BYU's talent should wear the Wolf Pack down. I see the Cougars taking a double-digit win.
Thanks again to Chris Murray and the Reno Gazette-Journal for contributing to this article.