Cougar spikers fall to USC, but Seasiders still represent BYU
Updated: December 13, 2013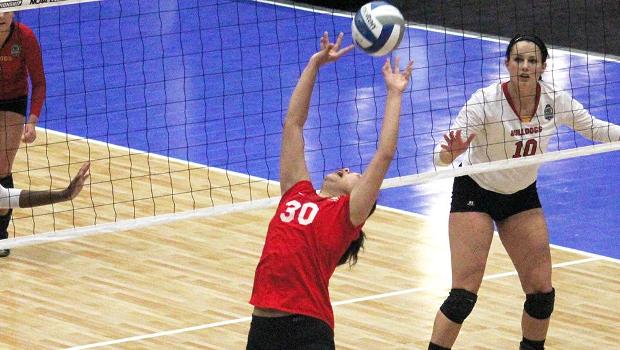 The BYU women's volleyball team's run in the NCAA Tournament came to a halt Friday night in Los Angeles, where the Cougars lost, 3-1 to Southern California in a Sweet 16 match.
BYU fell (24-8) fell 30-32, 13-25, 25-21, 16-25 to the Trojans despite 23 kills from Alexa Gray.
But for BYU and volleyball fans throughout the world, there is still hope — or at least a championship to hope for. BYU's sister school in Laie, Hawaii, will play for the NCAA Division II national championship Saturday in Cedar Rapids, Iowa at 6 p.m. MT. BYU-Hawaii enters the match on a 22-game winning streak, led by outside hitter Shih ting Chen and her 5.15 kills per set.
The Seasiders will face third-ranked Concordia-St. Paul, winner of the last six D-II national titles. The Golden Bears defeated BYU-Hawaii in four sets in last year's national semifinals.
The match will be streamed live online via the NCAA's website.