Podcast 140: Spring football, WCC tourney, Jabari and Jimmer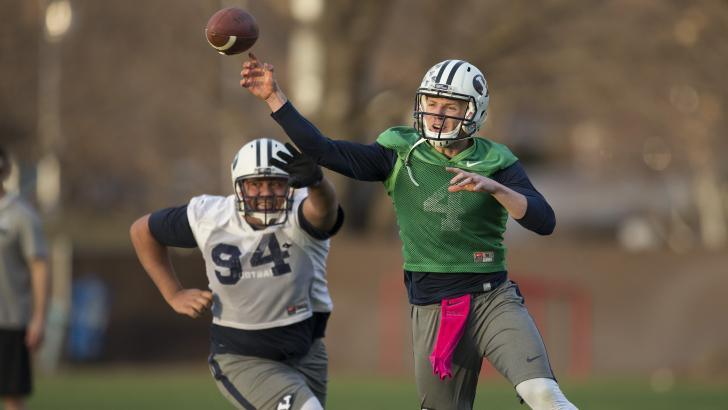 In episode 140 of the podcast, Matt and Adam dive deep into spring football story lines. Who is Taysom Hill's back-up? Can Hill become an elite passer? Can Bronson Kaufusi really replace KVN? Is this WR group better than the 2013 version?
They also talk about whether BYU's performance against LMU or Gonzaga's against Santa Clara changes their opinions on who the WCC champ will be. Also discussed: Jabari and what might have been, and Jimmer lost in Chicago.