BYU, Cal force another rivalry match in rugby's Varsity Cup final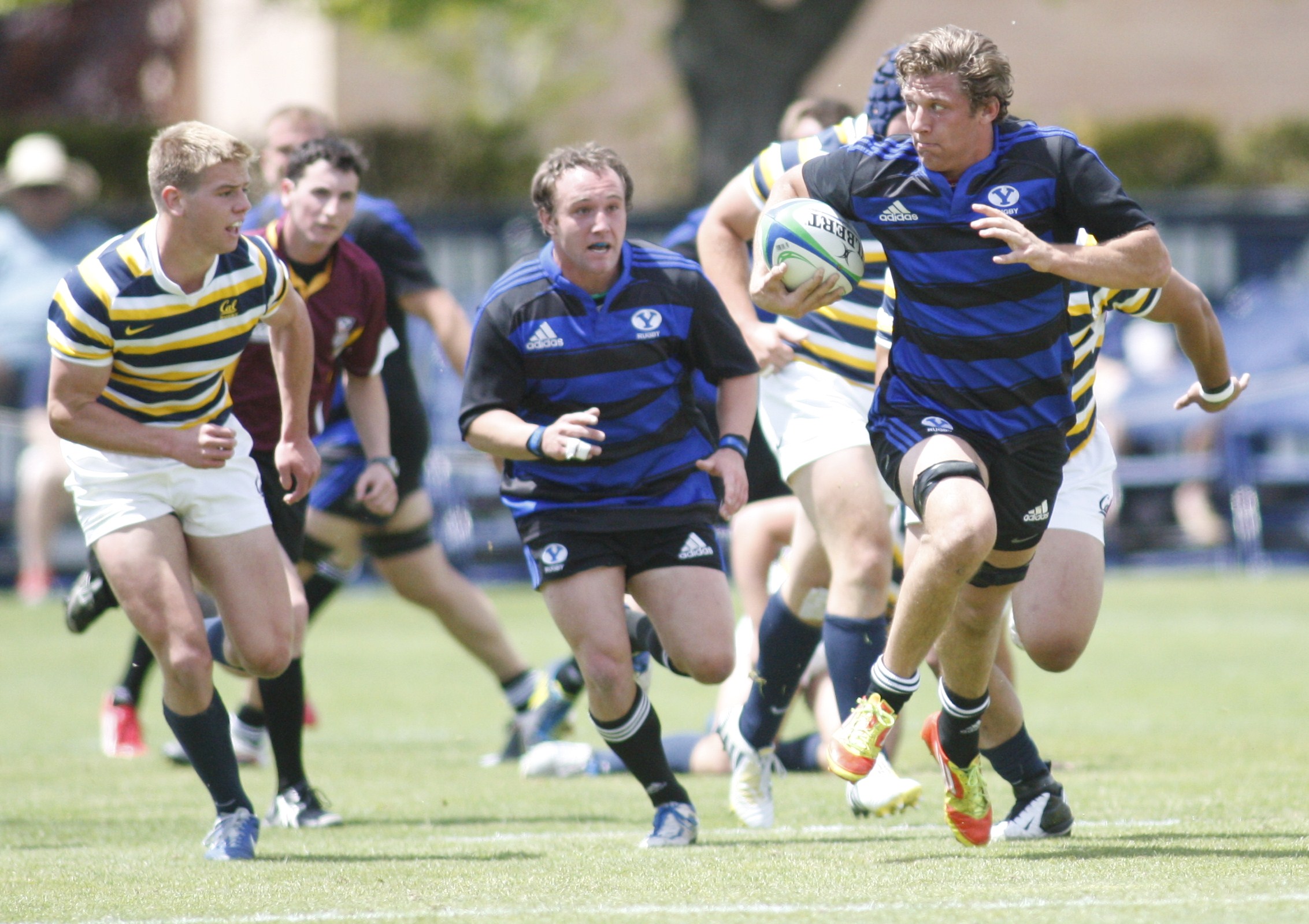 For the eighth time in the past nine years, BYU rugby will face powerhouse Cal in the national championship match of collegiate rugby.
Some rivalries are borne of geographic proximity: Ohio State-Michigan, Alabama-Auburn or USC-UCLA. Others stem from a common market or close alumni bases, such as Syracuse-Georgetown. But some rivalries are born when two teams regularly meet each other with the highest stakes on the line.
BYU's rugby team will face its stiffest rival of the past nine seasons Saturday, when it will take on Cal in the Varsity Cup final at Rio Tinto Stadium in Sandy, Utah. The two squads have met in eight of the past nine national championships — the only exception being BYU's win over an upstart Arkansas State in 2012.
Cal owns the all-time record against BYU at 7-2, but the Cougars are searching for their third straight national title. BYU upset Cal a year ago at South Field in Provo, using a drop goal by Jonny Linehan in injury time to eke out the 27-24 win.
"We're very familiar with California seeing as how we've played them at the end of every season in recent memory," BYU coach David Smyth said in a release. "We know how good they are and always look forward to the challenge they present to us. It's really college rugby at its finest."
BYU (17-1) is riding an 11-match unbeaten streak, with its last loss coming in the regular-season opener against St. Mary's. The Cougars will also hope to harness the momentum of a 60-0 win over Navy in the Varsity Cup semifinals.
Meanwhile, Cal (18-2) demolished Central Washington, 58-14 in its own semifinal to make way for the Cougars. The Golden Bears are 559-71-5 with 22 national championships under current head coach Jack Clark. The California squad has won five of the last seven meetings against the Cougars.
But when it comes to big games, both teams are familiar with each other.
"We're exactly where we've wanted to be since the end of last year's championship," BYU captain Kyle Sumsion said. "Anything less than playing for a championship would have been a disappointment for this team. We've worked too hard and are too talented to have come short of that goal."
Saturday's final will be broadcast live at 2 p.m. MT on the NBC Sports Network. Tickets are still available at RioTintoStadium.com, starting at $10 each.
Loyal Cougars will also provide live coverage of the event.