Projecting Cougars' NFL Draft Fates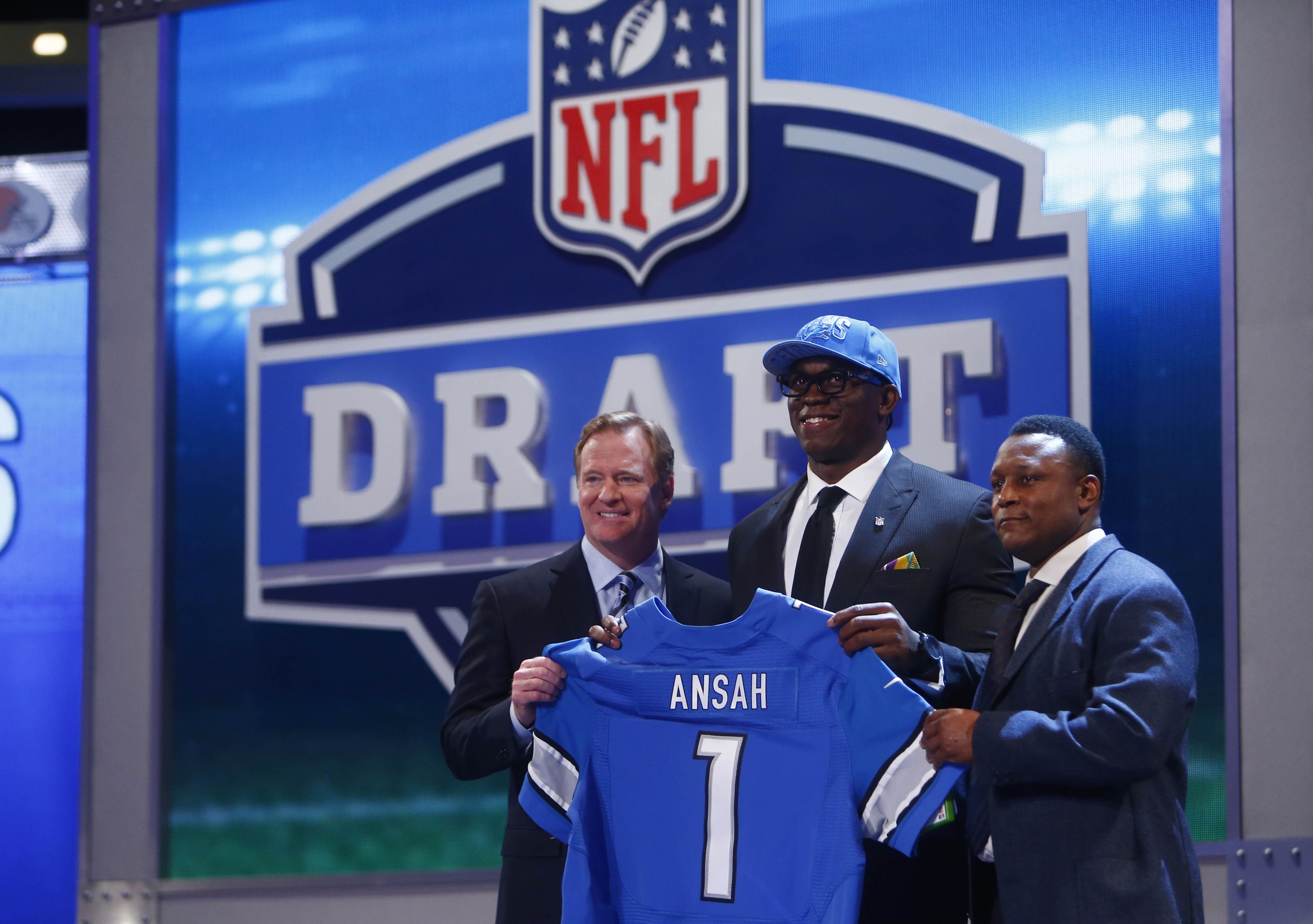 Adam Mangum takes one last look at draft projections for BYU's best.
I love watching the draft. I schedule my life around watching the draft. It might seem strange to you that someone who is only mildly interested in recruiting loves the draft. But I'm a college football fan, and I watched most of the players generating the significant draft buzz. These past two drafts (2013 and this year) have been even more fun because of the Cougar factor.
There's a lot of intrigue in this year's draft. Who will go No. 1 overall? Will the Houston Texans trade that valuable commodity, select a QB, or select Jadeveon Clowney? Who of three first round QBs will go first?
But for BYU fans it comes down to this: Which BYU players will be taken, when will they be taken, and by whom. This is a lot like dating, folks. Even if 31 teams think someone is a 4th rounder, it only takes one team to make them a first rounder. So start your draft clocks and let's go!
Kyle Van Noy, OLB
% chance taken in first round: 10%
% chance taken in first 2 rounds: 90%
% chance of getting drafted: 100%
Positional ranking: No. 4 OLB (Mel Kiper, ESPN)
Likely destinations: Houston Texans (picks 1, 33, 65); New England Patriots (29, 62); Green Bay Packers (21, 53); Detroit Lions (10, 45); San Diego Chargers (25, 57); Oakland Raiders (5, 36); Minnesota Vikings (8, 40)
Analysis: I've always thought KVN was undersized to play OLB in the NFL and would need to switch positions, but I was wrong. I think he will be an every down NFL LB, and potentially make a Pro Bowl or two. He doesn't have his former teammate Ziggy Ansah's freakish athleticism, but he's a versatile athlete who will make big plays. I think he'd do well anywhere, but places he could shine are New England, San Francisco and Seattle, with coaching staffs who value versatility and use players imaginatively. Though Mel Kiper has him as a first round talent, the consensus is more in the middle of the second round.
Best case: New England at 29. Worst case: Oakland in the third round (67).
Cody Hoffman, WR
% chance taken in first 4 rounds: 1%
% chance of getting drafted: 35%
Positional ranking: No. 42 WR (Mel Kiper, ESPN)
Likely destinations: Impossible to tell
Analysis: There is no draft buzz about Cody Hoffman. At the beginning of this process, I really thought he was a 3rd-4th round talent. But this is a crazy deep draft at wideout, and Hoffman has no stand-out skill. He's tall at 6-4, but not huge. He's not fast. Scouts say he doesn't play to his size either in separation from defensive backs or in blocking in the run game. My blue-goggled eyes saw him as a No.2 or No. 3 NFL receiver. Scouts see him more as a No. 4 or No. 5. I think there is a very good chance he doesn't get drafted.
Best case: Not getting drafted. I know that sounds weird, but he will get to pick a place and if he picks wisely, could have a better shot at a roster spot. Worst case: Selected by a team in the 6th or 7th round that just wants preseason depth.
Daniel Sorensen, S
% chance taken in first four rounds: 0%
% chance of getting drafted: 75%
Positional ranking: No. 11 S (Mel Kiper, ESPN)
Likely destinations: Any team that places a premium special teams play
Analysis: In episodes of the Rise & Shout podcast this year, Jarom Jordan and Jay Drew told our listeners how excited some NFL scouts were about Sorensen's ability to cover punts. Some fans blow that off, but I think it's absolutely legit. NFL punt coverage is tough, and most of the players at gunner don't really want to do it, but are forced to in order to stay on a roster. Sorensen loves doing it and takes pride in it. If he can do that and provide depth at safety, he's a no-brainer.
Best case: Some team reaches in the 5th round, valuing his talent. Worst case: There's really no worst case for Sorensen. He will either get drafted by an enthused team or get to pick one as an undrafted free agent.
Eathyn Manumaleuna, DT
% chance taken in first four rounds: 1%
% chance of getting drafted: 85%
Positional ranking: No. 14 DT (Mel Kiper, ESPN)
Likely destinations: Teams looking for depth at DT, especially ones who want a player who could play immediately.
Analysis: There are three knocks on Manu. First, he's 25, which is really old for an NFL rookie. Second, at 6-2 he's a little short, and scouts worry about his ability to shed blocks from taller offensive linemen. And third, he has been injury prone. But I believe a team will look past that and draft him in rounds 5-7. He is strong, big, and instinctive. He was overshadowed on a defense that included Ansah and Van Noy, but he was extremely valuable and the BYU defense suffered whenever he missed time. I think he gets drafted, makes a team, and plays 4-5 years.
Best case: Pittsburgh Steelers 5th round (157), higher than the draftniks think and gets to continue the Pittsburgh tradition of BYU defensive linemen. Worst case: Similar to Sorensen, I don't think there is a worst case. Even if he goes undrafted, he will get an invite to camp.
Other BYU players who could be drafted:
JD Falslev, WR
Kaneakua Friel, TE
Spencer Hadley, LB
Marcus Matthews, WR/TE
Uani 'Unga, LB
Manaaki Vaitai, OL
Richard Wilson, TE