Commissioner Slive … I'd like a word with you about BYU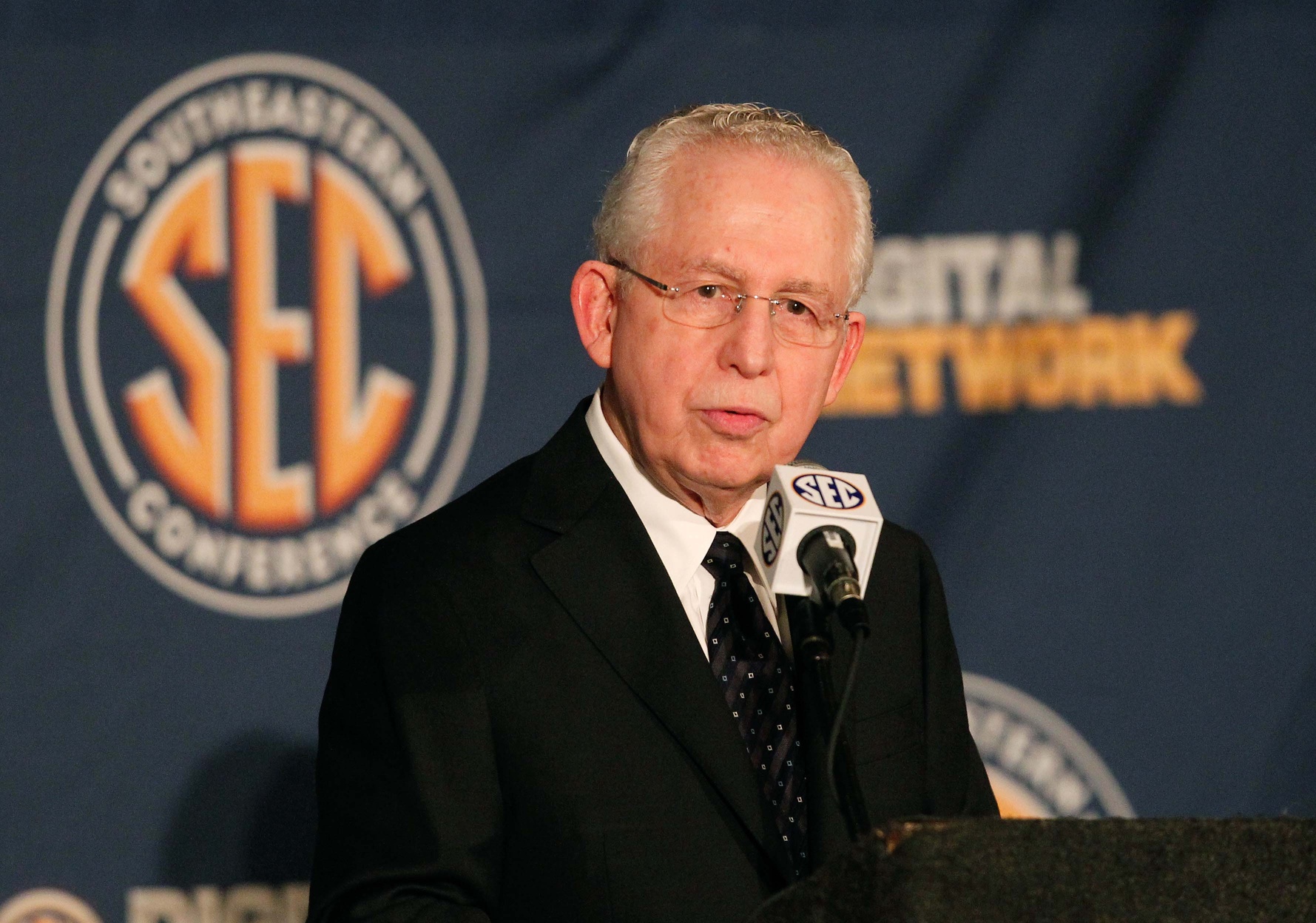 Greg Welch pens a note to Mike Slive, commissioner of the Southeastern Conference.
Hello, Mike.
Look, we've never met, so maybe I shouldn't call you Mike, but I know you're the SEC commissioner. You've probably never heard of me, since you make millions of dollars running the most powerful college football conference and I write about college sports on a blog. Still, I wanted to write to you and encourage you to consider adding BYU to your new out-of-conference scheduling rule.
I know some people don't like your new rule requiring SEC teams to play at least one school from the other Power 5 conferences every season (Pac-12 coaches, mostly). They may not like it, but I get what you're trying to do. With Florida, South Carolina, Georgia and now Kentucky already playing an annual ACC rival (Florida Sate, Clemson, Georgia Tech and Louisville), the SEC probably didn't want to make their schedules unfair to teams that had those rivalries established.
Personally, I applaud your commitment to maintaining traditional rivalries. When the Big 12, for instance, went to nine games, it basically told Iowa State to either stop playing Iowa annually or stop scheduling anyone else out of conference.
I think it's great that you didn't put your teams in the position that the Pac-12 put USC and Stanford, who now have nine Pac-12 games, plus an annual game with Notre Dame. That's tough. Rivalries matter in college football and not everyone makes it a priority to preserve them. I think it's great that you're trying to.
It seems to me it's a great idea to enact a rule that makes sure everyone in your league plays a schedule that looks about the same. Four of your teams play an ACC school annually, and now the other ten teams will all play at least one other Power 5-level team.
I think you should reconsider on BYU. I know you don't want to make a whole bunch of exceptions to your rule, but BYU is an independent. You wouldn't open the flood gates to all kinds of exceptions because after this year, the only three independents in college football will be Notre Dame, BYU and Army. As much as everyone in America loves the kids at West Point, no one will be upset if you don't make an exception for the Black Knights.
If your rule is designed to be sure that all SEC teams are scheduling at least one team that can bring the kind of computer numbers an average team from a Power 5 conference would bring, you can count on BYU to deliver.
For next year, BYU is playing an ACC team (Virginia) a Big 12 team (Texas) and a Pac-12 team (California). BYU is not a bottom feeder for any of their schedules. Looking at next year's forecast rankings, BYU is expected to be somewhere in the low 30s next year. That means they should be Texas' and Cal's 6th-hardest game and Virginia's 5th-hardest.
Mike, just between you and me, we know Texas, Cal and Virginia are only playing mediocre non-SEC teams like Oregon, Stanford, Oklahoma and Florida State, but if BYU is the 5th or 6th hardest game for those kinds of teams, I'm sure you can count on them to be an average opponent for your teams as well.
Is BYU an annual Top 10 team? No. But by any metric out there, the Cougars are respectable when compared to a Power 5 average. But if you don't like preseason forecasts, look at past performance. That same metric also has a 5-year rolling average of actual games played and ranks BYU in the low 20s. Notre Dame, for which you have already made an exception, ranked 15.
That means that over the last five years, on average, nearly 70% of teams that qualify for your new scheduling rule have put a football product on the field with a lower ranking than BYU's.
I get it if you're worried, though. Maybe BYU is a flash in the pan? Sure, the Cougar's play has averaged in the low 20s for the last five years, but what happens if they bottom out? I hear you.
Guess what? Five years ago, ESPN looked at all kinds of factors to rank programs over the whole history of competitive college football, starting in 1936. BYU came in 25.
So, next year BYU looks like they'll have a competitive team. For the last five years BYU has had a competitive  team, and if you average everything since the dawn of college football, BYU has also had a competitive, Power 5-level team. And due to its independent status, if you make an exception for BYU, you don't even have to let anyone else in.
Mike, if your rule is designed to ensure that every one of your teams plays at least one out-of-conference game against a team with the level of competition played in the Power 5 leagues, why not BYU?
Respectfully yours,
Greg Welch
Random Internet Blogger