Four ingredients to BYU football's next national championship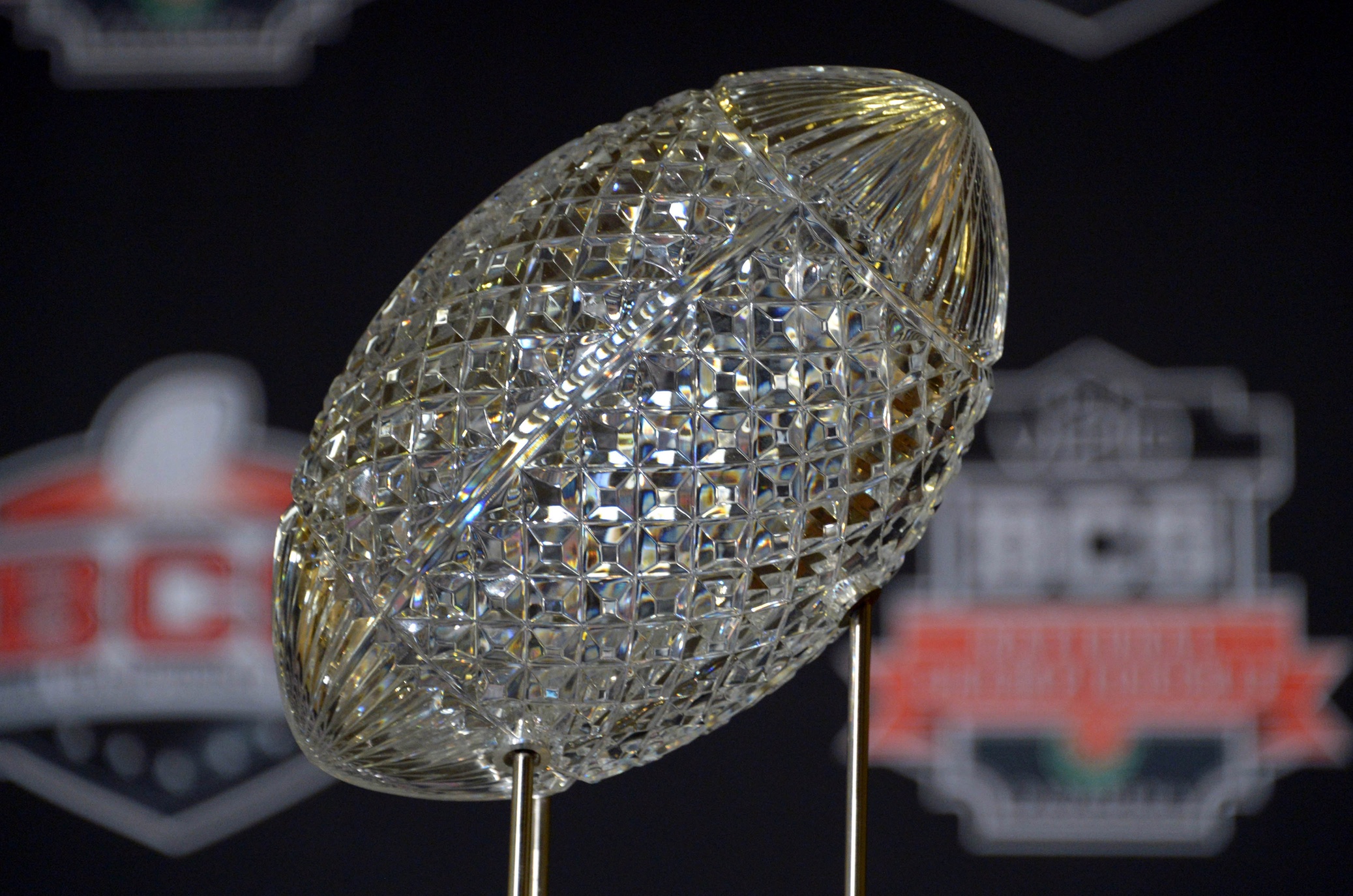 Geoff Johnston names four ingredients that must be gathered for BYU ever to reach the top again.
Thirty years ago, BYU football won the national championship in football. It was a stunning achievement and still remains an unmatched accomplishment by a team outside of the traditional power conferences. There were several ingredients that went into BYU pulling off that seemingly impossible feat in 1984 — ingredients that I believe BYU would need again. A second national title for BYU will probably be even harder to attain than the first one, but it is not a completely unattainable goal. Here are some of the ingredients BYU used to get there in 1984 and can use to get there again.
1. Unusual, even Radical Schemes on the Field
I wrote about this last summer. In 1984, BYU was a radical place (on the football field). The team passed the ball more and did it better than just about any team had ever done in college. Being way out on the cutting edge with the passing offense gave BYU a distinct advantage during those glory years, despite the fact that BYU didn't always field more raw talent than opponents.
BYU needs to be radically peculiar again to ever have a shot a another title. Being different and trying new schemes has plenty of risks, but has lots of upside potential too. Robert Anae is attempting to be radically unusual again by fielding the fastest paced offense in the country at BYU. In year one of "Go Fast, Go Hard" (GFGH) the results were mixed. BYU players weren't ready to consistently execute the GFGH offense at such a fast pace of play. That led to BYU gaining lots of yards between the 20's but then sputtering in the red zone on a regular basis. Year two of GFGH will reveal if that problem has been solved. If BYU players, especially the offensive linemen, are ready to execute GFGH at a high level in 2014, BYU's offense will have a significant advantage over teams that are going with more traditional schemes and conditioning routines.
On the defensive side of the ball, Bronco Mendenhall has always been somewhat of a radical. He was running a 3-3-5 before it was popular, then was an early adopter of the 3-4's takeover at the college level. He runs plenty of 2-4-5 on passing downs. People think of Bronco as being a buttoned down type of coach, but don't fall for the facade — the man is a radical at heart.
2. Enough NFL-Caliber Talent
Those BYU teams in the early 80's put a lot of guys into the NFL. BYU wasn't just fielding a bunch of slow, scrappy, gritty kids who had no future in football. The Cougars had rosters peppered with guys who would go on to be NFL veterans, all-stars, and even Hall of Famers in some cases. BYU doesn't need to start 22 NFL-bound players, but the team will need to field a healthy number again if the school is ever going to have a shot at finishing the season at number one again. That's because BYU will surely have to beat teams that are starting more NFL caliber players than a BYU team will ever field. Radical schemes are an advantage, but they won't solve all problems — BYU needs enough NFL-caliber guys to be running those schemes to have a shot at winning another title.
Recent recruiting news has been encouraging on the raw talent front. Between the ESPN TV exposure, some terrific new hires, and a new emphasis on bringing in highly-talented transfers, it looks like BYU has been loading up on kids with real NFL potential recently.
3. Tremendous Discipline, Effort, and Synergy
Even in the best of years, while fielding lots of NFL-caliber athletes, BYU will never have more 5 star recruits on the roster than most of the teams they would face in the college football playoffs. BYU just doesn't get as many of those guys as the Alabama's of the world. So BYU will have to be more disciplined, more organized, and more in sync together than their opponents. Football is still a team sport; a unified, disciplined team can be much greater than the sum of its parts.
4. Plenty of Good Luck
Even the teams that are chock full of future first and second round NFL draft picks need some good luck to win a national title. That luck includes avoiding key injuries, having other teams stumble at the right times, and having the ball bounce your way on occasion.
A team like BYU, which may never match the raw talent of some of the powerhouse teams, needs even more good luck those traditional power teams need. This is especially true now that there is a playoff system in place. In 1984, BYU was the sole undefeated team in the country heading into bowl season and only had to beat a 6-5 Michigan team in the Holiday Bowl to seal the deal. In 2014 and beyond, a 12-0 BYU will require some good fortune to be selected for the playoffs to begin with; beating two powerhouses in those playoffs will require even more. It's a very tall task.
Gathering Ingredients and Long Shots
Of the four ingredients I list above, three are largely in the control of BYU's coaches and players. Cutting-edge schemes, solid recruiting, and maximum effort and execution are all variables BYU can influence. Luck is not in BYU's control, but no other team controls luck either.
BYU's 1984 national championship was shocking. It would be at least as shocking for BYU to win another one. There is no denying that winning a second national title is a long shot for BYU. But as Jimmer reminded the world, long shots are BYU's thing.