Nick Kurtz suffers broken bone in foot, out 6-8 weeks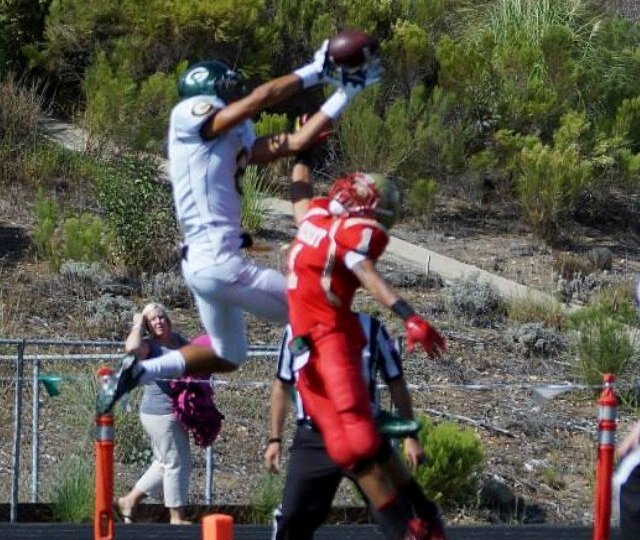 That first unfortunate injury of fall camp has come.
Every year, the excitement of fall camp comes with it the nervousness of knowing that at some point, a key contributor is going to get injured. Saturday, we learned that new wide receiver Nick Kurtz will miss 6-8 weeks with a broken bone in his foot.
Kurtz arrived at Saturday's public scrimmage in LaVell Edwards Stadium in a walking boot over his left foot. There was some hope that it was precautionary, but at the scrimmage's conclusion, both Taysom Hill and Bronco Mendenhall confirmed a broken bone that requires surgery, and gave the recovery timeline.
First, can I just express how crappy I feel for Kurtz? He's probably not going to feel sorry for himself and pout — I expect him to follow doctor's orders and put in the work to come back as soon as possible — but the timing is just really poor for him.
Kurtz won't be missing enough games to justify redshirting him, unless he encounters major setbacks in his recovery. So for the junior college transfer with two seasons of eligibility, his time missed will simply result in lost games that can never be recovered. That stinks.
As for the team, the outlook plays out like this:
Six weeks from now is September 20. Eight weeks is October 4.
If Kurtz is out of commission through Sept. 20, he would miss four games (UConn, Texas, Houston, Virginia). BYU byes on Sept. 27, and then takes on Utah State on Oct. 3. If he can be healthy on this schedule, the timeline would work well with the bye week on Sept. 27 allowing him an extra week to prepare for game play.
If the full eight weeks are needed for recovery, Kurtz misses that fifth game against Utah State. The next game is a Thursday matchup at Central Florida. Depending on his progress, the short week could cause Kurtz to miss an additional game as he works into game shape.
So we're likely looking at 4-6 games missed. If it takes 6, then Kurtz misses both of BYU's biggest games (Texas, UCF).
If receiver depth was the same as last season, the Cougars would be in trouble. Luckily, Taysom Hill will still have plenty of targets. Jordan Leslie, Devon Blackmon, Mitch Mathews, Ross Apo, Devin Mahina, Terenn Houk, and even Trey Dye, who looks 100% ready for Division-I play, can carry the load until Kurtz returns.
It still hurts, though. It hate it for the kid, and it makes the BYU offense a little less explosive than it would have been.
Get well soon, Nick.