Podcast 152: UConn Preview and the depth chart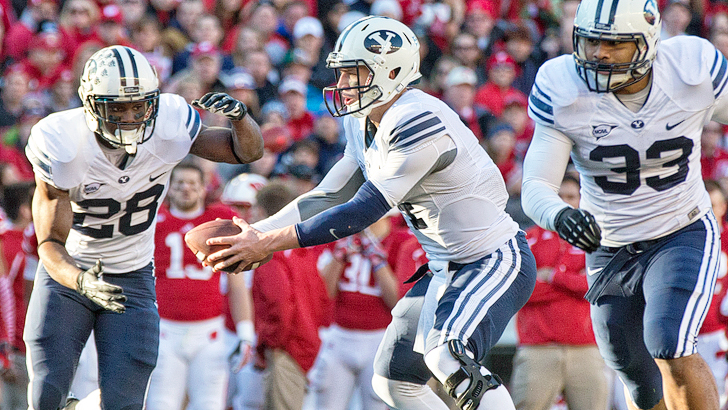 It's time to discuss an actual football game! Adam and Matt dive into the 2-deep depth chart, make bold predictions, and breakdown BYU's chances at crashing the first-ever college football playoff. All this while previewing the game against UConn. Other topics include exciting things like their fantasy football teams and just how lame the starting time for the Miami Beach Bowl is.
Listen to the podcast above, download and rate us on iTunes, and tune into our RSS feed.